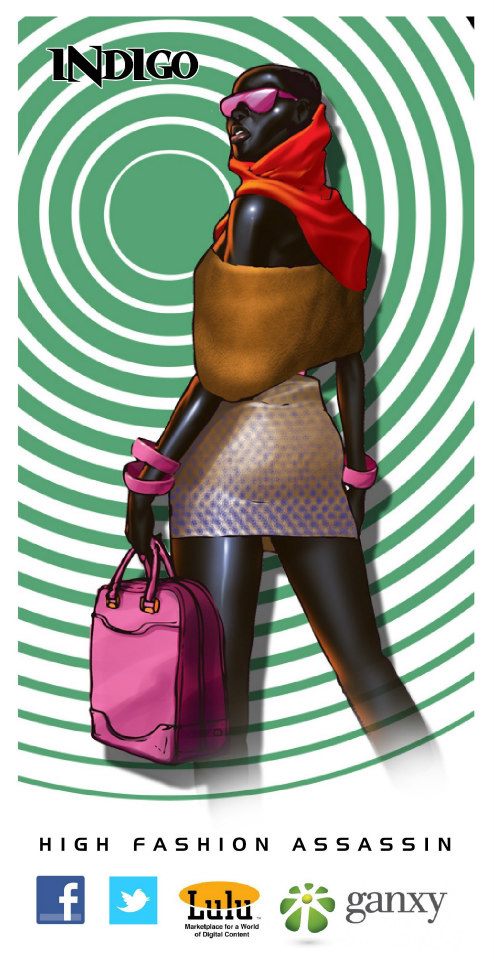 My dude Brother Uraeus released a really dope 78 page digital comic book called "iNDIGO : Hit List 1.0". I saw this amazing illustration of iNDIGO done by the incredible Mshindo Kuumba on the Jaycen Wise Facebook Page and had to re-post it here. Below is the official teaser description of "iNDIGO :Hit List 1.0":
Is a woman's worth measured by the life she leads, or by the lies she lives?
By the breaths she takes, or the breaths she taketh away?
When satin and lace give way to iron and steel…
when lavender gives way to gunsmoke…
the essence of an assassin is revealed, and a debt payable only in blood must be collected.
If your name appears on her list, then it's far too late…
You're already dead…
You just don't know it yet.
Find out more about iNDIGO HERE