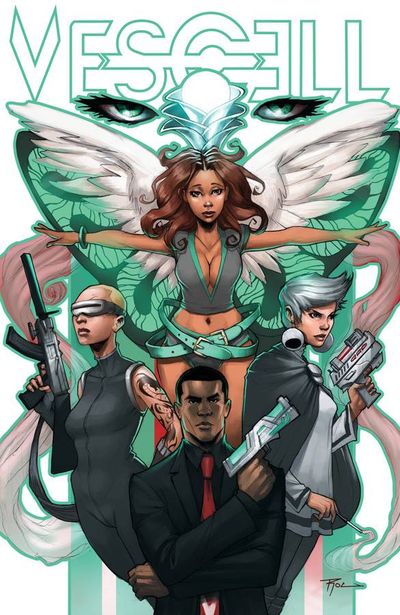 The really talent and creative team of Enrique Carrion and John Upchurch recently released issue #8 of their dope Sci-Fi comic book Vescell via Image Comics! I've had a chance to interview them in the past and we talk all about Vescell and more, you can see the interview HERE
Peep the offical decription for Vescell #8:
Story ENRIQUE CARRION art / cover JOHN UPCHURCH Driving down the highway of Destiny Agent Barrino and his comrades in arms find themselves on a head on collision with fate. Prepare yourself for the season finale of VESCELL.