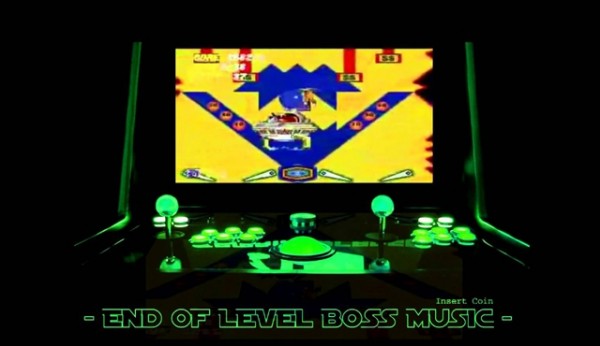 Uk HipHop artist Mylo Stone And Percy filth teamed up to create this dope Boom Bap, real Underground HipHop project called "End Level Boss Music". This is another joint for all my real HipHop heads looking to fill their boom bap thirst. I'm feeling the whole project but my favorites is track 2, "Raise The Bar" and Night Stalkers. There's a few dope UK emcee's featured on this joint like some of my UK fav's Sonnyjim and Split Prophets. End Of Level Boss Music is definitely one to check out 4sho!
Below is some of the description to the album and some background on Percy and Mylo via their Bandcamp page:
"Yeah we should work on some tunes bro" is a statement that gets thrown around by producers and emcee buddies everyday worldwide. Usually life, procrastination and other musical distractions occur until the once promising agreement on working on new music turns into a hip hop elephant in the room and nothing comes to fruition.

Producer Percy Filth and emcee Mylo Stone had such a conversation around 10 years ago and thankfully what could have been an elephant is instead a shiny new EP on Aerosolik records and Eatgood records collectively.

Birmingham raised Percy has been making waves on hip hop scene since his debut EP "Don't Take It Percynal" which dropped on Areosolik Records in 2007, two years later he dropped the worthy follow up "Elbow Grease" which featured the cream of UK talent on EATGOOD Records; working with the likes of FOREIGN BEGGARS, SONNYJIM, STIG OF THE DUMP, DR SYNTAX and more!

Since his last release Purse took some time out from production on a self imposed exile in order to sharpen his skills and rebuild his music setup with the latest and greatest gadgets and wizardry, he's also relocated to Bristol for a change of scenery/vibes which is how this new project picked up steam!

Mylo Stone is a key figure in a plethora of heavy crews which have seen his involvement over the years, initially in a group called the Cohorts and based in Plymouth they dropped their Co-Dependant LP back in 2006 which had a Percy Filth collab in the form of the track "GO FLY".