Teekay (@teekayDFE) ft. A.Y.E. – psYYChology – #HipHop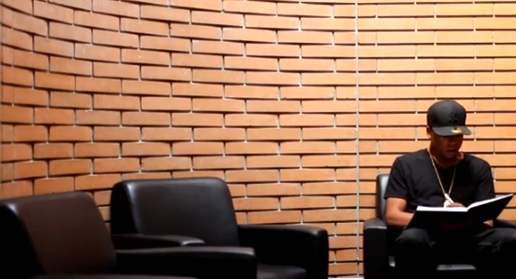 Nice new, golden era HipHop style, boom bap joint by Calgary, Alberta emcee Teekay called "Psyychology" featuring A.Y.E.! "Psyychology" is the title track featuring of Teekay's self-produced compilation "psYYChology". The song also features cuts by DJ Cosm and the video is directed by Stefan. This is HipHop!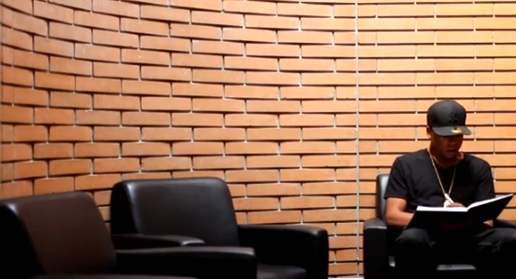 Kooley High IS Back With New Visuals "Ceiling"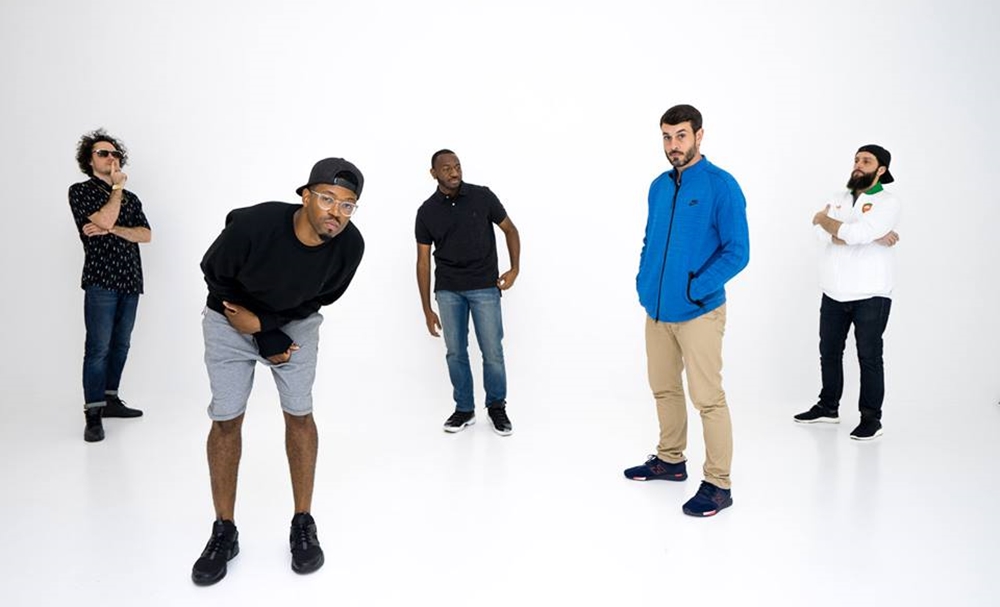 We're hyped to see North Carolina Hip-Hop crew Kooley High back at with new treats! Their latest single "Ceiling" features a piano driven sample, a light boom bap beat pattern, a dope bassline and a Outkast "Aliens" sample in the hook. Tab-One and Charlie smarts spit some tight bars about elevating to higher heights, hence the name Ceiling ;).
"Ceiling" will be featured on Kooley High's upcoming album "Never Come Down" which will be executive produced by 9th Wonder. As you may or may not know 9th Wonder scooped up Rapsody while she a part of Kooley High back in the day so it's pretty dope that he's now executive producing their new album. Will we see a Rapsody cameo on the new album??? We hope so, that would be epic!!
In case ya'll forgot ("Kooley Is High" 2009)

Jean Grae & Quelle Chris "Gold Purple Orange" (Dirty)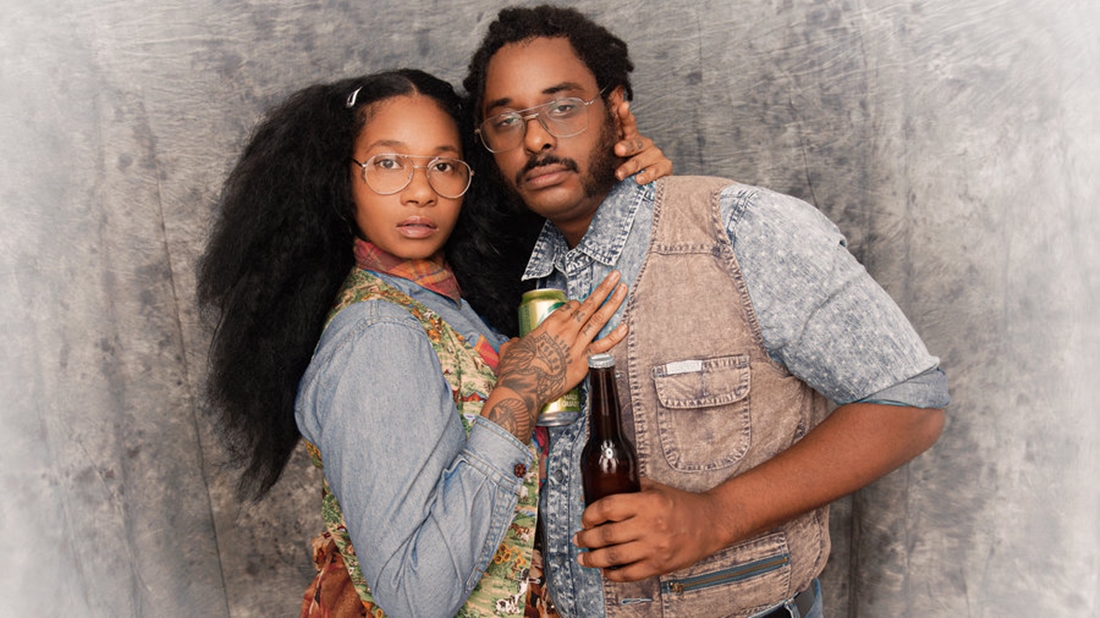 Jean Grae and Quelle Chris get their awkward early 80's vibe on in their latest single/video "Gold Purple Orange"! It's a fun video featuring Dane Orr, Eric Andre, Anna Wise, Hannibal Buress,, Denmark Vessey, Duncecap, Jonathan Hoard and Littles The Cat. The beat was crafted by Quelle Chris and featuring Dane Orr on Sax. Jean Grae also directed the video. "Gold Purple Orange" is featured on the "Everything's Fine".
About "Gold Purple Orange"
Jean Grae Says… "Glamour photo shoots from the 1980s. They're beautiful. They're soft. They're expressive. People have the best shots and expressions. Not to mention- props. Not to mention backdrops. Yet, I have mentioned them.
When we came up with the album title, I started thinking about what kind of photos best expressed that statement. It was instantly the awkward, temporary confident smile of an 80s glamour shot.
What could make that even more awkward? Holding that pose for a very long time. It's a metaphor for the sociopolitical state of our global community. Just kidding. It's commentary on the treatment of British orphans in the 1800s. Just kidding. It's not being afraid to be yourself, for a long period of time.
Even if that seems uncomfortable. Not kidding.
Just kidding. No I'm not. It's about sandwiches. There are none in the video.
It's a fun video. Our friends are in it.
We played dress up. I love editing and shooting and directing videos. In that way, it was also a fucking blast.
I shot it in our living room, and now we own entirely too many 1980s backdrops for photo shoots.
Shout out to the amazing Mindy Tucker, who shot the original album art and press photos, because we then continued with the look, to keep the project cohesive.
Really, it was a wonderful artwork shoot for both experiences."
It's always cool to see HipHop heads having fun!!
Sa-Roc "Forever"! The Goddess Emcee Just Gets Better And Better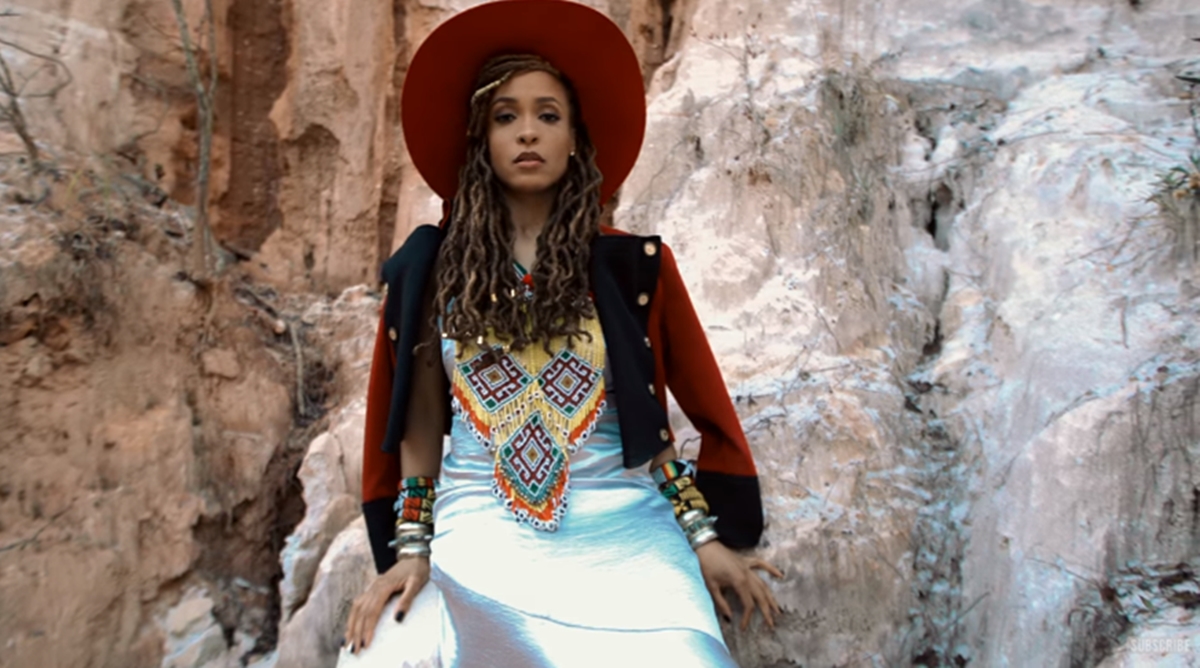 One of our favorite emcee's, Sa-Roc released another HipHop banger called "Forever". We're loving the beat, the bars and the visuals on this one! THIS IS HIPHOP!!
About Forever:
"On her latest release, "Forever", the arresting visuals of the music video capture the song's empowering message. Over an ominous bass line, the hip-hop heroine goes from spitting bars among the breathtaking surroundings of Georgia's Providence Canyon, to overtaking an ornate throne as she drops lines like, "No, I'm not flawless. I'm scarred up, and I'm fine with it." She goes on to recount how mama taught her "stay woke," admit her own body image struggles, and name-check Do The Right Thing. It feels like it could be rap's own answer to the "No-Makeup Movement."
However, her message is just starting to resound on a grand scale…
A voice Okayplayer.com proclaimed "one of the most formidable microphone mavens in the game," Sa-Roc is in the midst of finishing up her Rhymesayers Entertainment full-length debut—due out later in 2018."