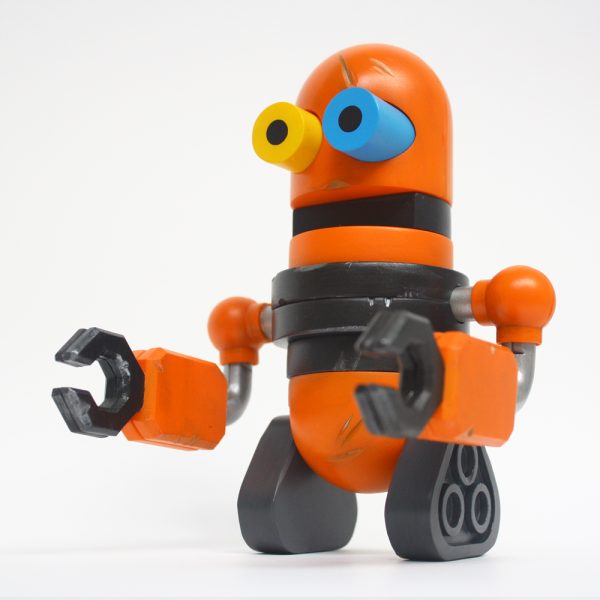 New resin dopeness by UK designer toy maker Tesselate! His latest release is called Before ED-IT :B5100 and it's actually what the ED-IT looked like before it became at DJing phenom! What I really like about what Tesselate is doing with these releases is he actually has a story behind his figures and ties them all together which is pretty cool! I like this world that he created for these pieces 4sho! Check out the official description below:
'Before ED-IT' is a new range of handmade resin robots which detail the life of the ED-IT DJ's before they formed the group.
First up is B5100 in the pre 'Law of Awareness' working colour.
Background:
The 2068 'Law of Awareness' granted all non human creations the same right as humans themselves, and changed the way the working world existed. The B5100 series (pre 2068) were primarily employed to work on governmental architectural projects as an electrical maintenance engineers. The work was sometimes dangerous and often involved working around Class Q Construction Platforms, which were never known to be very caring about their movements, and this shows in the outer modular 'Toughskin®' of this B5100.