A.J. Wilson posted photos of this sick Prototype G2 carbon BMX race bike on his Facebook page and we had to share it with ya'll! We don't know much about the frame but what we do know is this was suppose to be for Craig Turner of G2 BMX. Unfortunately it looks like G2 is no longer around but Craig has a new brand called CTK( CRAIG TURNER KUSTOMS ) so maybe we might see these frames available on the market in the future?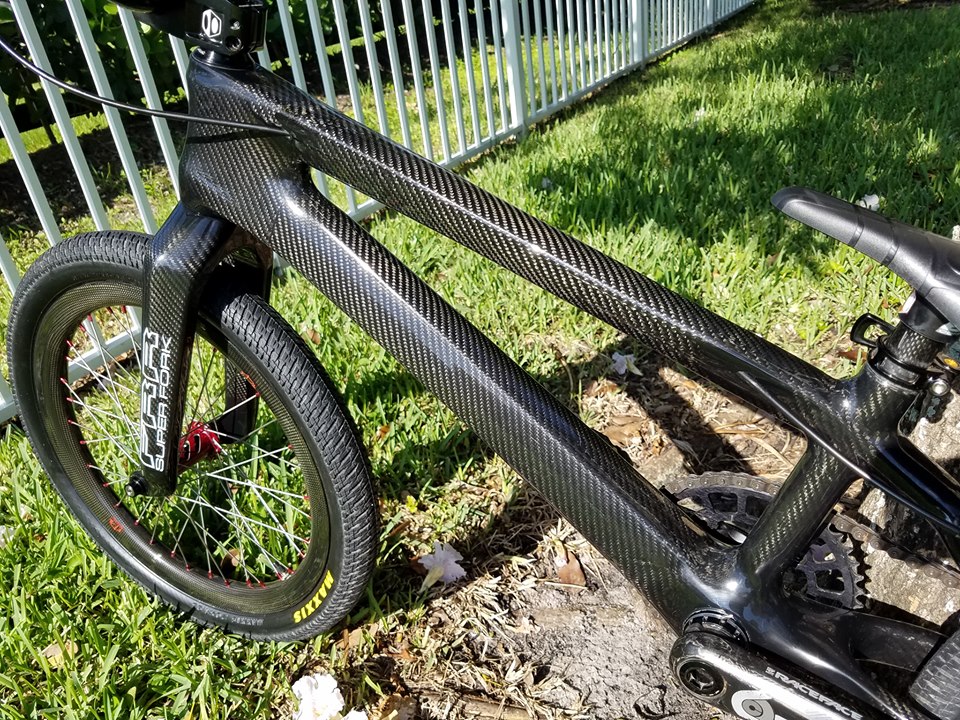 Parts List:
Frame: Prototype G2 carbon
Fork: FRR Carbon Super fork
Wheels: Onyx hubs, Ti spokes and Epik carbon hoops
Tires: Maxxis Dth
Cranks: Race Face carbon Sixc
Pedals: Shimano Xtr
Chain: Shadow Conspiracy 
Bars, Brakes, Seat Carbon, Stem, Chainring, Seat clamp: Box
Grips: Odi
Hardware: Ti bolts
Be sure to check out GT1972.com for the latest info from Gary and Craig Turner.