Elite BMX Olympian, Nic Long posted photos of his custom Haro Citizen that he recently built up for the Worlds. The custom neon camouflage colorway on the frame looks so sick with the matte black finish that I had to make it the Bike Of The Day!
I contacted Nic to find out more about this bike and the inspiration behind the colorway.
Q:Who did the artwork on your bike?
Nic: Mark Ward Studios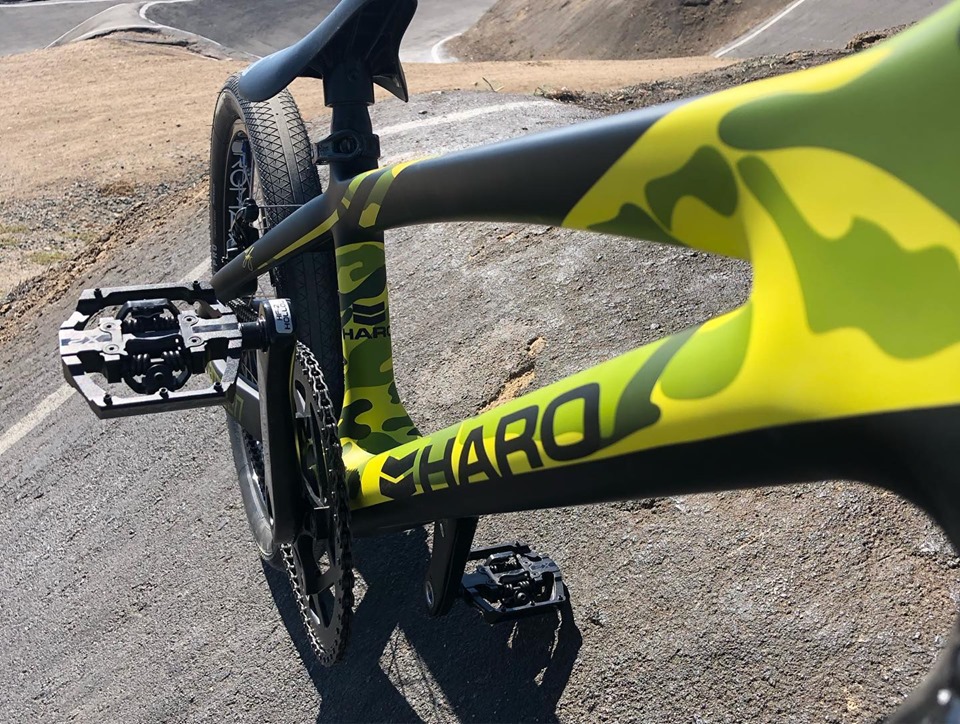 Q:What was the inspiration behind the design? Nic: Just been a fan of that Army green, as it's my signature Tangent plate color… so figured I spice It up a bit!!

Q: What are the specs on the frame? Nic: I don't know full specs, but top tube is 21.75 and rear end is 17.2 to the center.

Q: That rear end is hella long 😉 How high can you bunny hop it?
Nic: Hahaha I don't know, I haven't done a bunny hop contest since I was like 18-19. However, I think I got around 48/50inches

Q: How tall are your bars?
Nic: They're my signature CLIQ bars and they come in at 8.75"

Q:Are there any other custom details about the frame?
Nic: Not really, pretty stock except I cut my bars down pretty narrow. Around 26.5 or so

Q:Any shout outs?
Nic: Always to the guys at Haro for working closely with me, Kurt Pickard for the training and USACycling for the support and ability to train at the training center still.

Q: Anything you would like to add? Advice or anything?
Nic: Keep if fun, win or lose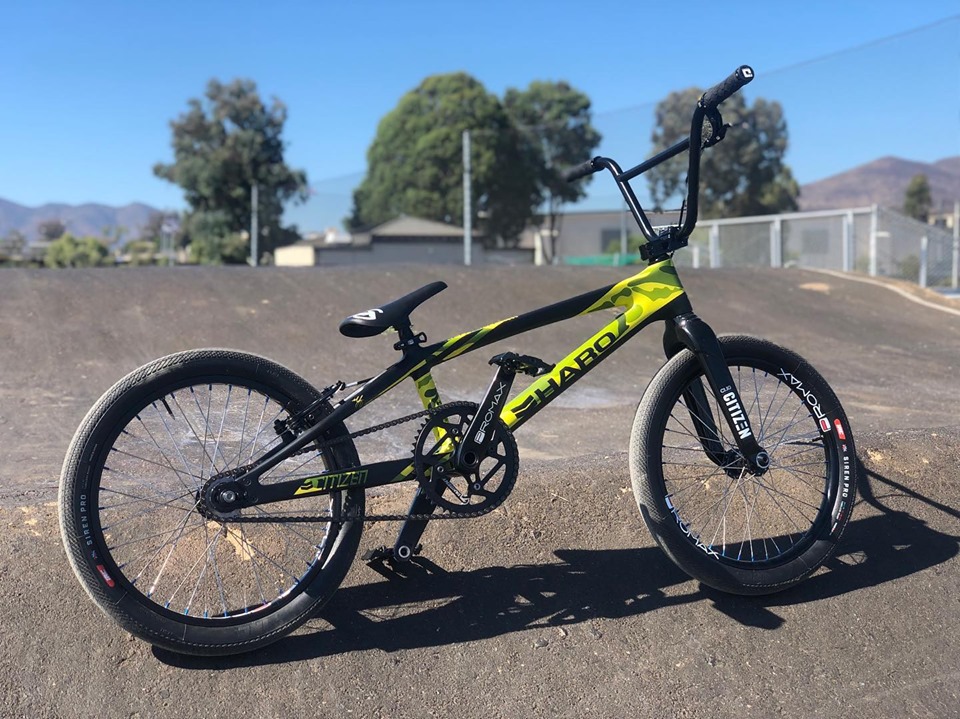 PARTS LIST:
Frame- Haro Citizen
Fork- CLIQ Citizen
Bars- CLIQ Helm
Stem- Promax
HS- CLIQ
Grips- Tangent
Wheels- Promax
Tires- IRC Sirens (Tubeless)
Plate- Tangent
Cranks- Promax 175
Gear- Tangent 49
Hubs- Onyx
Seat- Tangent
Clamp- Promax
Brakes- Promax
Pedals- HT SX X2
BB- CLIQ

Be sure to follow Nic Long on his Instagram page @niclong64
Follow Haro Bicycles on Instagram @HaroBMX