Luxury men's fragrance brand Homme by Dior is debuting a collaboration BMX bike with French luxury Bicycle company Bogarde Bikes at the Sole DXB Streetwear Festival between December 7 – 9! Bogarde took its popular, chrome plated, 80's BMX inspired "retro-futuristic" BMX Cruiser and added accents of Dior's logo. The bike comes with a pad set for the handle bars and top tube donning Dior in white print…we're gonna just assume those pads are leather 😉 . And what's an 80's inspired BMX bike without a fresh set of Skyway Tuff Wheels on em? We love that they put the Tuff Wheels on the bike with some Gum Wall tires, another popular 80's BMX look but it's hard to tell if they're using the Graphite's or the regular Tuffs… for $3200 It better be the Graphites!! 🙂
We don't have a parts list on the bike but we can tell it has 3 piece cranks, a laid back seat post(Keeping it retro), a stem that looks similar to the classic Hutch stems, grips that look like the old AME's and a very non BMX but probably really comfy seat. We like the old school oversized gusset with the embossed Bogarte branding on the front end. And we're pretty sure the frame is 4130.  And they really went old school with the brakes as you can see. Even the geometry favors that old school 80's style.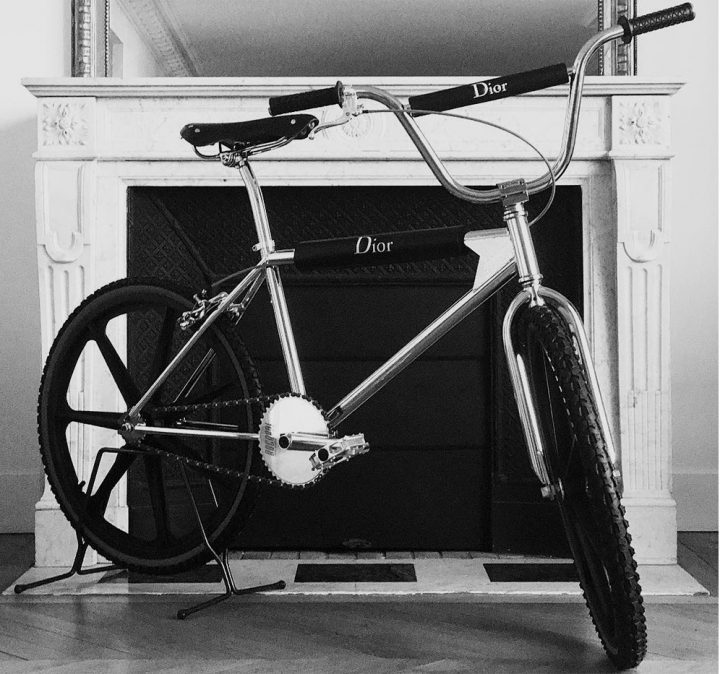 The Dubai-based Sole DXB Streetwear festival will be the first to showcase one of the three collaboration designs before an available-upon-request release happens at select Dior Homme boutique stores.
Only 70 bikes of this collaboration will be available and the it will be launching soon.
This is so right up our alley, BMX, Streetwear Fashion and Luxury/High end. A Nice out the box look for BMX. We wonder how it'll hold up to some real BMX riding?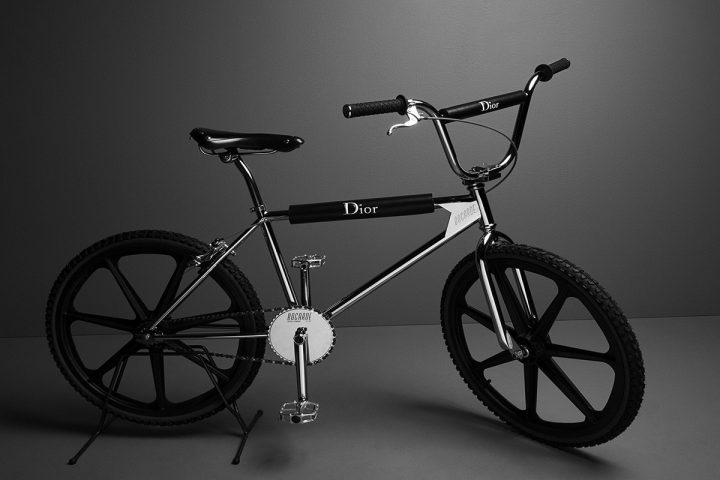 For more information visit Bogarte.fr