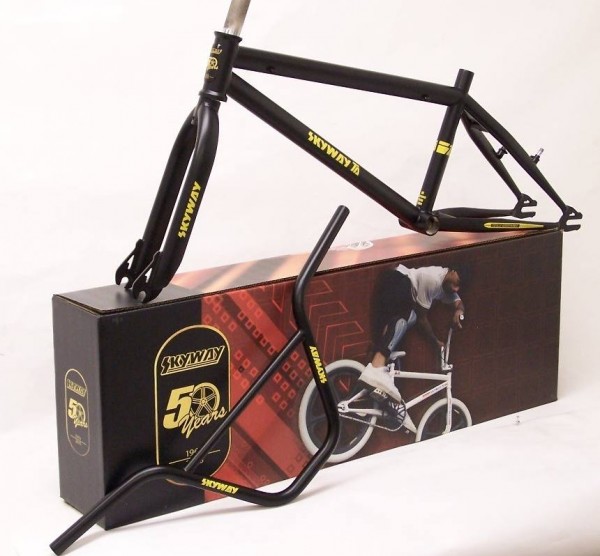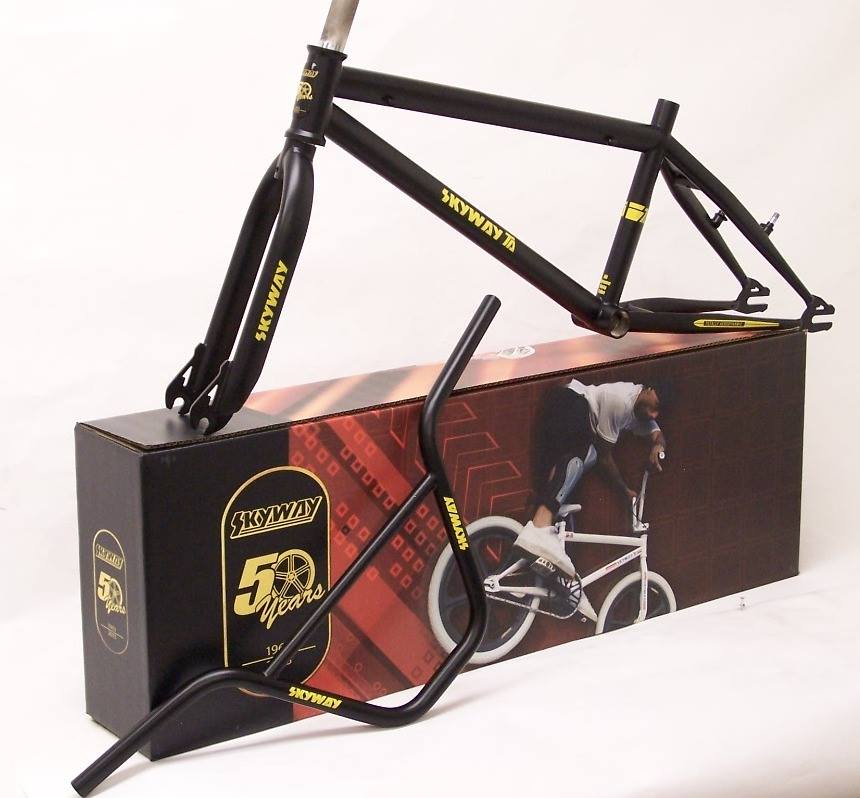 Yesterday Skyway BMX announced the release of the 50th anniversary Black and Gold T/A and My jaw dropped when I saw that I was featured on T/A box too! I didn't know I was going to be featured on both the 50th anniversary Tuff Wheels AND T/A boxes! This is awesome news, I'm super excited about all these great things that's coming my way! I just got another boost of energy to keep doing what I'm doing and spread the word about Skyway and the BMX community!
The Frames will be available on PlanetBMX.com and according to SkywayBMX "Pricing and info will be up on the PlanetBMX.com site next week!"
Stay tuned for more!!