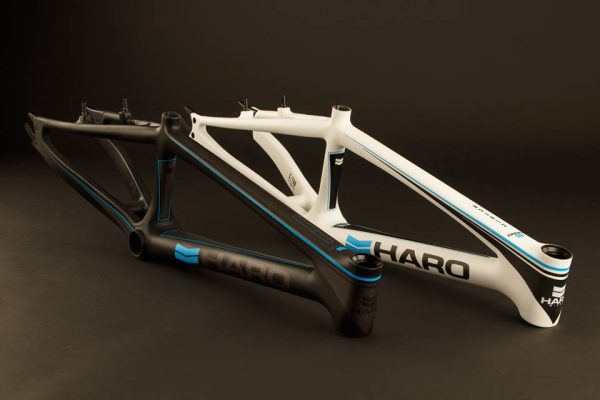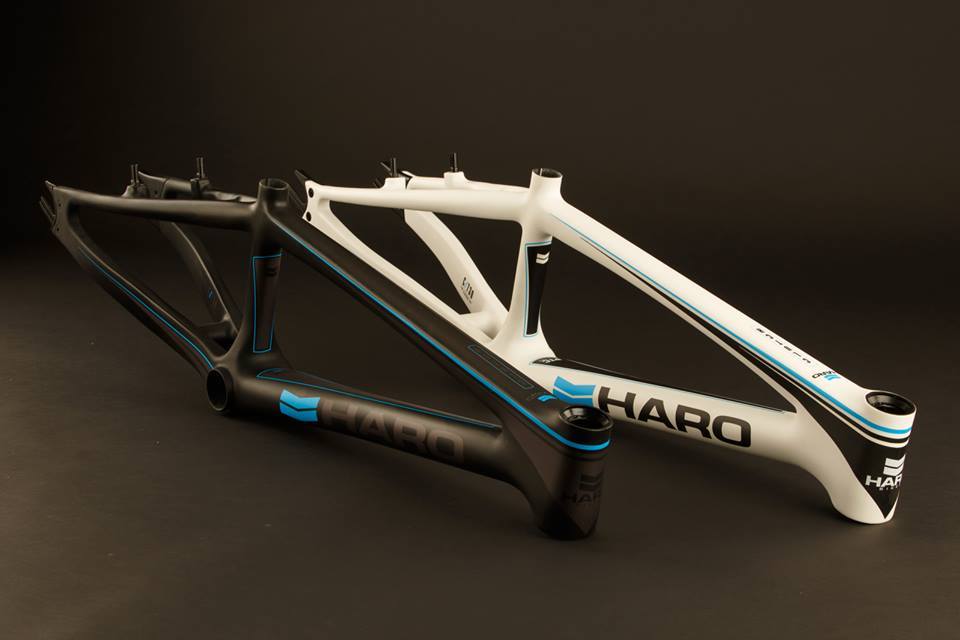 The new Haro clutch BMX racing frame is an absolutely beautiful bike! I've seen it in that awesome matte black finish but that white colorway looks really sick too! The white frame reminds me of back in the day when Haro bikes had some of greatest color combos in BMX. Every colorway that the classic Haro Sport, Master and even the Group 1 were awesome. Whenever I think of Haro I think of the color blue so it was awesome that both new colorways on the Clutch continue that tradition of using that Haro blue on their frames!
Below is the official description of the Haro Clutchv via HaroBike.com
Roughly 18 months ago, we decided it was time for a change; an evolution, really. For years, race frames have featured an 1-1/8″ head tube, and a euro bottom bracket shell – two things that represent old technology; old thinking. Let us introduce you to the Clutch – the most innovative race frame ever created.

Light, stiff, and durable is how we describe the perfect blend of M30-S and T-700 carbon that creates our Haro C730 Carbon Clutch frame. The carbon alone is enough to catch ones attention, but the features of the Clutch are equally as impressive as the material it's constructed from. Traditional frames use a Euro BB or BB30, which are 68mm wide while the Clutch utilizes a press-fit BB92 design, which is the heart of our PTC concept. The PTC (Power Transfer Center) bottom bracket is made up of an 86.5mm wide shell, allowing the down-tube, chain-stay, and seat-tube to taper to the outer width of the shell and create undoubtedly the stiffest, most responsive bottom bracket concept to hit the BMX market. Power gets transferred to the rear wheel faster and more efficiently than ever before. Simply put, this frame makes you faster.

The head-tube of the Clutch is a taper 1-1/8″ – 1.5″ design which not only stiffens up the front end of the bike, but also opens the door for a tapered steer carbon fork we've developed under Haro's race component line, CLiQ. The rear dropout of the Clutch is a slotted 20mm design and the frame comes with 3 different axle compatibilities allowing you to choose between running a 10mm, 15mm or 20mm axle.