The creative team at BOMBTRACK recently collaborated with Adidas to assist in the launch of their new bike-related bag line. The bike is limited to 50 pieces and all the bikes will be showcased in 32 Adidas Originals flagship stores worldwide.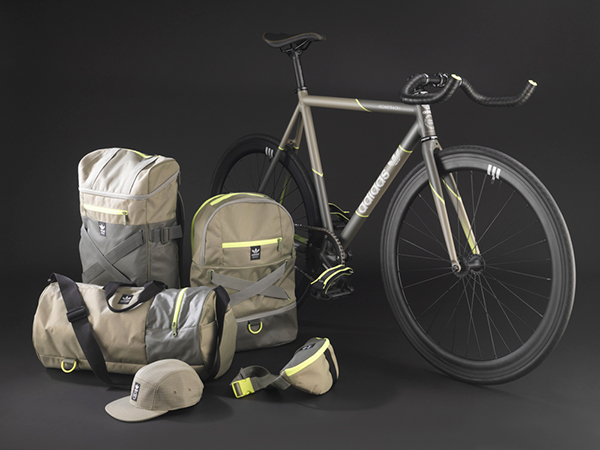 "The opportunity to work on a collaboration project doesn't come along very often, so when adidas approached us about producing a limited number of fixed/track bikes we couldn't believe it. After we saw the preview of the bags and accessories adidas had in the works, we knew that we could do something really cool in carrying this look into the bike.

The Street Crew accessories from adidas offered not only some cool colours for the bike, but lots of details that we could play around with and incorporate into the design. The two tone muted greens were an excellent starting point, and we were keen to carry the neon stripe detailing into the bike and create a sporty and dynamic look. We rounded off the design with some detailing on the rims, pedals and handlebars that helped cement the bike into this new range from adidas.

The vibrant neon detailing enhance the sporty and dynamic look.

We're extremely happy with how the bike came out, and are thrilled to have been involved in this collaboration.

These limited numbers of bikes were only produced for promoting the new Street Crew collection, and so can only be seen in a selected 32 adidas Flagship Stores throughout Europe and Asia"
This is a really cool collabo and bike looks dope!!