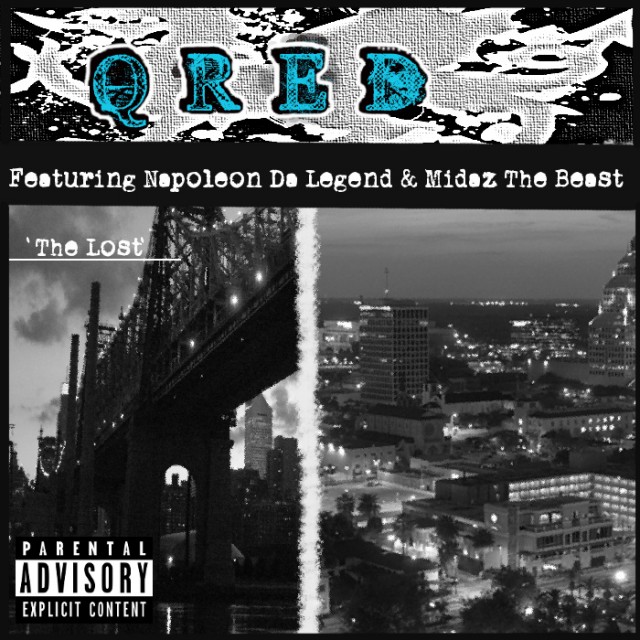 UK producer QRED produced an sick, gritty HipHop beat for his latest single "The Lost" off his album "Between Now And Never". The song featured sick lyricism by #SpittinInDaWip alumni, TeamEverything member and Dysfunkshunal fam Napoleon Da Legend. The song also featured fire bars by Midaz The Beast. This Is Real HipHop, Get familiar!!
Taken from the forthcoming QRED album "Between Now And Never" (available for pre-order now).
Qred laces an epic, piano and string-laden number with dusty drums for rising star Napoleon Da Legend (of Queens, NYC) and "emcee's emcee" Midaz The Beast (of 'Ozone', Orlando) to spit incredible bars and quotables over. This is one of those rare gems that encompasses everything that made the '90s sound' so influential to this day; vintage real hip hop with a 2k14 lick of paint. Get to know.
credits
released 01 June 2014
Produced By Qred.
Lyrics Written & Performed By Napoleon Da Legend & Midaz The Beast.