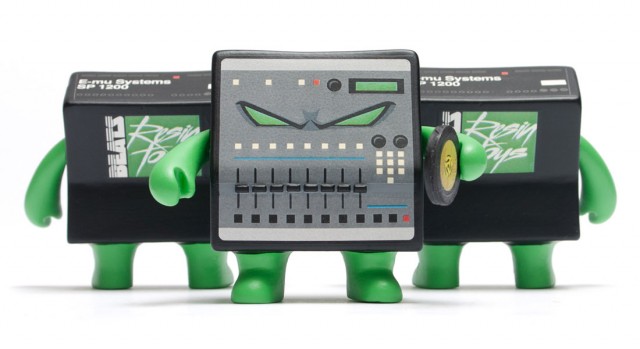 Super talented illustrator/Artist/Toy Designer Patrick Wong  just released one of the best HipHop toys ever, the SP1200!! This toy is a tribute to to the legendary, must have sampling/drum machine/ the SP1200 made by E-mu!! Many classic HipHop songs were created on the SP. You already know I'm loving this figure, the detail and style of this piece is perfect and so HipHop!! Patrick even added a record accessory to the piece which is a nice touch! All my HipHop toy collectors better jump on getting this quick, these pieces are limited and if you already have Patrick's MPC figure, you definitely need to get this piece!!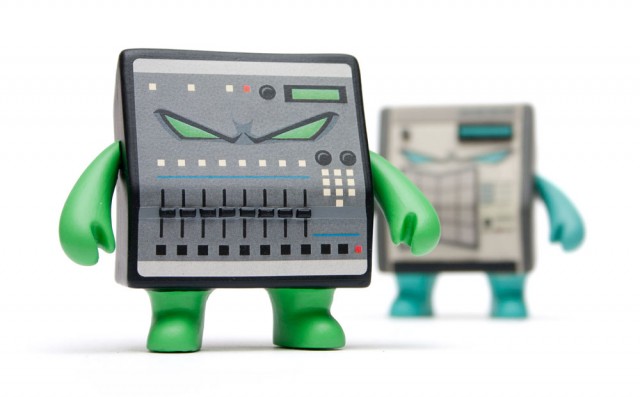 VANCOUVER, CANADA – July 1, 2014 – Illustrator Patrick Wong releases a 3″ limited edition resin toy entitled "SP1200" (after the legendary sampling drum machine of the same name) targeting beat producers, toy collectors, and connoisseurs of classic hip hop culture.

The SP1200 resin toy is the second release in the "Beats" series. The series sets out to create a genealogy of samplers from the late 80s to 2000s such as the MPC60 and Maschine, marking an evolution of both in technology and music. The Emu SP1200 sampling drum machine ushered in a new era of music composition in 1987 by allowing artists to sample parts of breakbeats and appropriating them to create "new" productions.

Like the MPC60 (previously announced), the SP1200 was known for it's distinctive lo-fi 12-bit aesthetic and made popular by producers such as Pete Rock and Lord Finesse.

The SP1200 resin toy begins shipping Friday July 14, 2014 and is available for $40 plus shipping at http://patrickwong.bigcartel.com. Comes with a numbered card, accessory toy break record (The Honeydrippers "Impeach the President" 45), and is limited to 50 pieces.