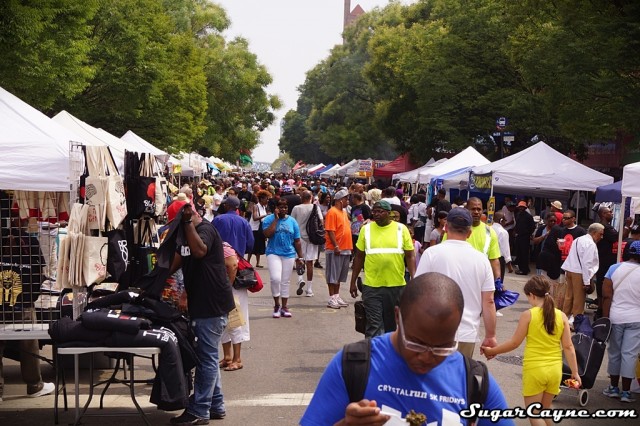 This past Sunday I walked out the crib and wound up dead smack in the middle of the Harlem Day street festival. It's an awesome event which is also part of Harlem Week which celebrated it's 40th year. There were a lot of vendors and activities that celebrate the rich heritage and culture of Harlem. There's always a lot of really cool small business with booths setup, and of course a whole lot of food 😉 The car show was back and the wips looked supar fresh. The weather was perfect and there was a ton of people on the block and everyone was having a good time! As a person who travels hundreds of miles to events through the year it's always awesome to have one of NYC biggest event happen right outside my door.
Below are my photos from the event, I was actually at another event that same day so I didn't get as many photos as I usually get but I got some good shots
Having a hard time viewing this gallery on your mobile phones? Want to purchase a photo? CLICK HERE

HARLEM WEEK promotes and celebrates what Harlem was, is and will be!
HARLEM WEEK is a series of events throughout the summer, that bring together all age groups and cultures to celebrate the unique and diverse essence of Harlem.
This celebration of Harlem offers over 100 events throughout the months of July and August, attracting approximately 2 million attendees from all over New York and the world.