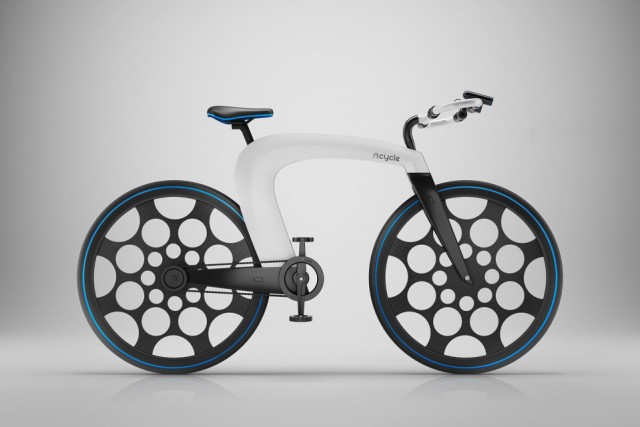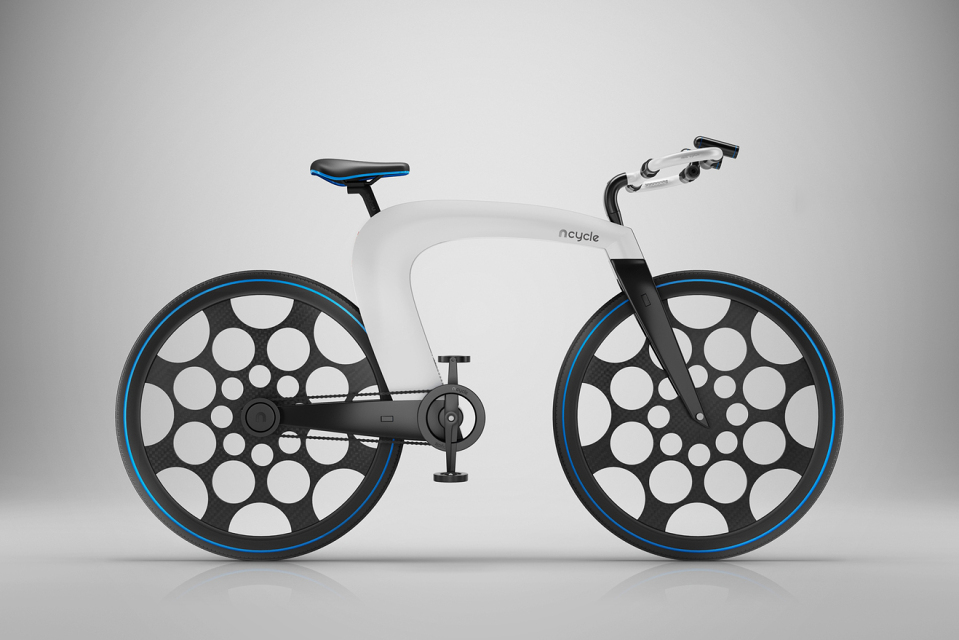 The nCycle aims to revolutionize the future of e-bikes(Electronic Bike)! This sleek looking bike comes with an integrated locking, folding and pocket systems. The handlebars solve the problem of carrying around your lock by functioning as one itself…it's kinda like it's a Transformer ;). The solid, loop-shaped bar improves safety, portability and ease of use by being able to fit around most poles, it also reduces the weight of carrying around a bolt and chain around your waist or backpack. nCycle also features an "npocket", it's a retractable pocket between the two metal plates of the frame. It disappears when its's not in use and when it's filled with objects like a notepad, only the bottom shows. Another feature is the "nfold" which allows the e-bike to be folded in two seconds……Yep it's a Transformer for sure 🙂 But that's not it!!
This bike has a thing called "nPower" which is an electric drive device that aids the rider by adding force to the rear wheel, it's located inside the metal body. It also has a lithium battery which supplies energy to the front and rear lights. Not only that but this wip had wireless front speakers, holographic display and charges your smartphone. The electronic screen is situated by the handle bars and can show apps from your docked smartphone…..Ok now we're moving into James Bond territory lol. Oh and the wheels are dope too! This bike is sick!!
Visit the nCycle website to see more photos and find out more info on this awesome bike.