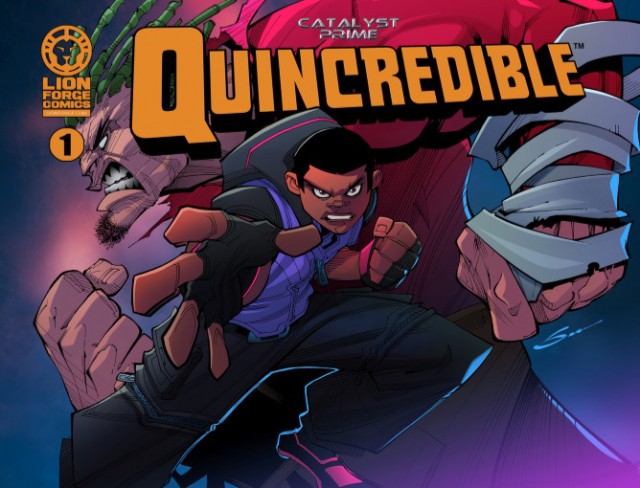 I'm liking the look of this new Lion Forge comic called "Quincredible". Quincredible is a character that's part of series called Catalyst Prime written by David Gorden. Check out the description of both below:
Catalyst Prime™ Series
A new cosmic event will spur the next great step in evolution. People who have randomly come into contact with powerful meteorites are gaining superhuman abilities. Now they must decide how to use their powers. Will it be for good or for evil? How will they function in a world that no longer makes any sense? How will they deal with the people that fear them and their new powers? And those who are willing to stop at nothing to exploit them?

QUINCREDIBLE™ (Writer David Gorden): What good is invulnerability if you are a 100 pound weakling? That's the question haunting Quinton West after he is struck by a meteorite and wakes up invulnerable to harm but having no other super human abilities.