The 2nd Red Bull Berm Burners was held at the UCI Mountain Bike World Cup at Windam Ski Resort, upstate New York and it was awesome! If you don't already know the Red Bull Berm Burners is basically a pump/mini velodrome track that puts two riders head to head for a timed 5 lap battle! (Goto the bottom of the page to see the full photo gallery)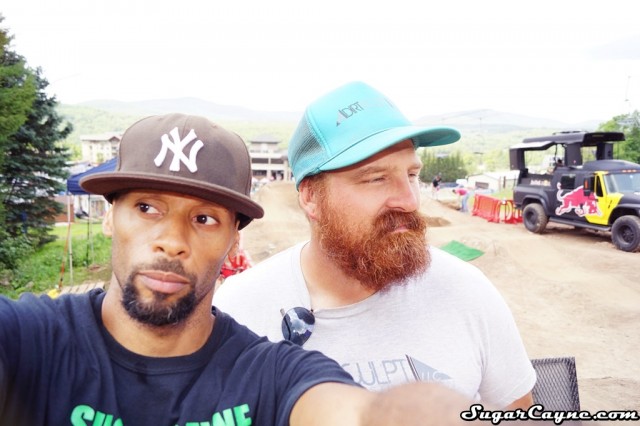 The course was built by the Dirt Sculpt crew and they made it so tight that you needed some good skills to get a fast time around it. Another challenge to the course was the turns were going to the right and I believe most of the riders were more comfortable turning to their left(like me lol). But after a few laps we all got the hang of it. I liked it because it was a challenging course for everyone.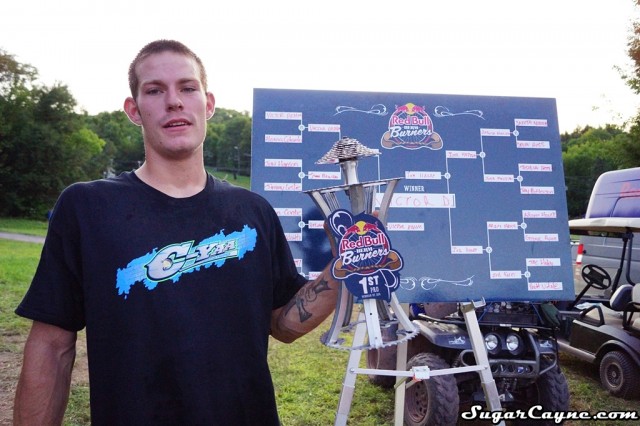 Clearly my dude Victor Behm was gonna win the pro class, he was killing the track going warp speed through the berms and manualing both straights hella fast. This was his 2nd Berm Burners win, I think their gonna change the name of the event to "Behm Burners" 😉 The real question was who was gonna get 2nd and 3rd in the pro class. Unfortunately I didn't get any photos from the pro competition because I signed up to compete in pro too lol.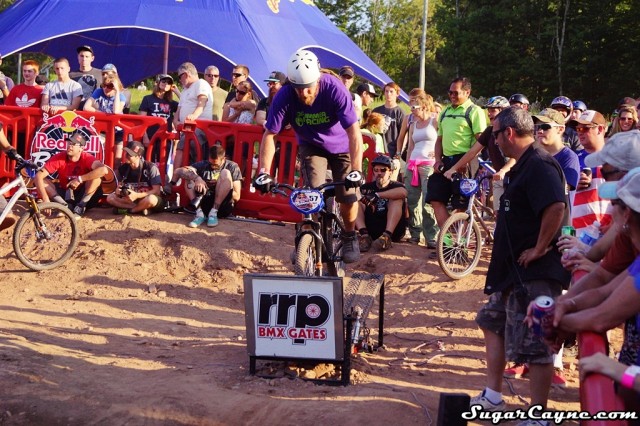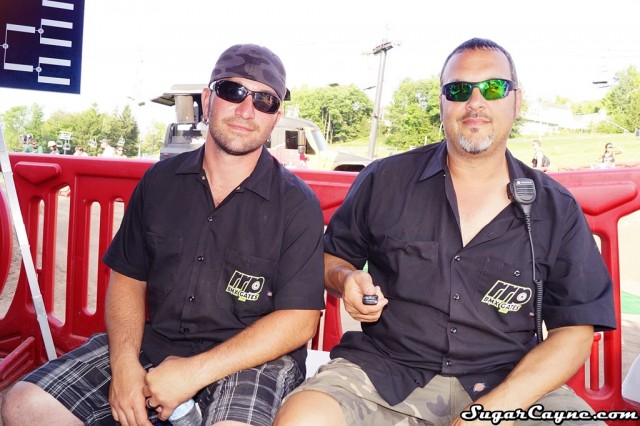 The guys from RRP Gates had a dope setup at the event! their BMX starting gates are awesome. They made this cool wireless clicker that can start the cadence from anywhere on the track. It worked great!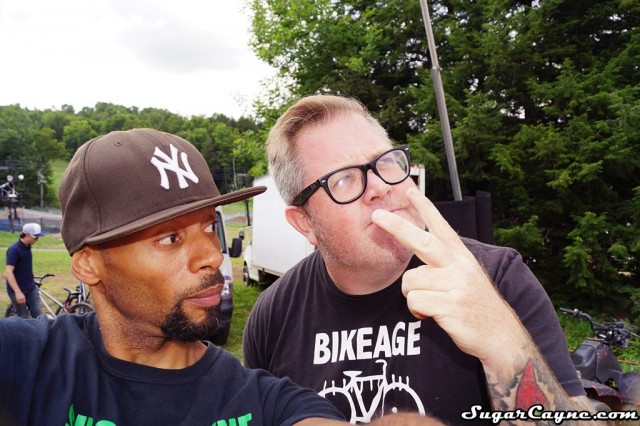 BMX Legend and FBM owner Steve Crandall was MC'ing the event and had me laughing with all his jokes. I almost fell off my bike during practice when he said I was the Old School Shoreham World Champion lol.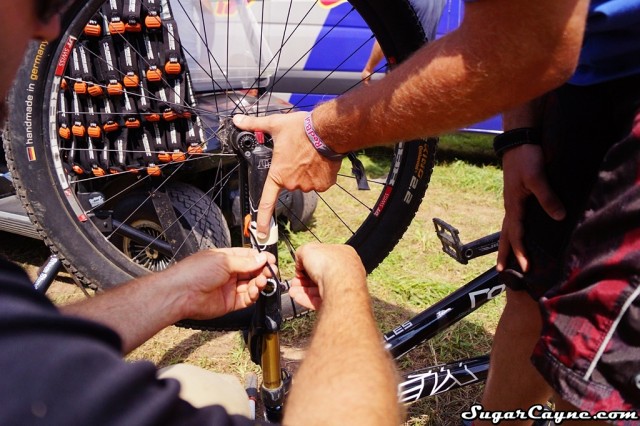 All Sports Events came with a cool computerized timing system for the competition. When I get my budget up for the Sugar Cayne Bike Fest I'm gonna need to invest in a system like that 4sho!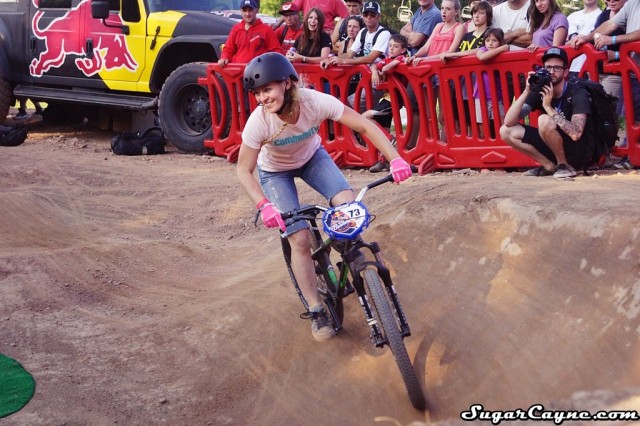 I was really hyped about all the women that entered the competition and they were killing it!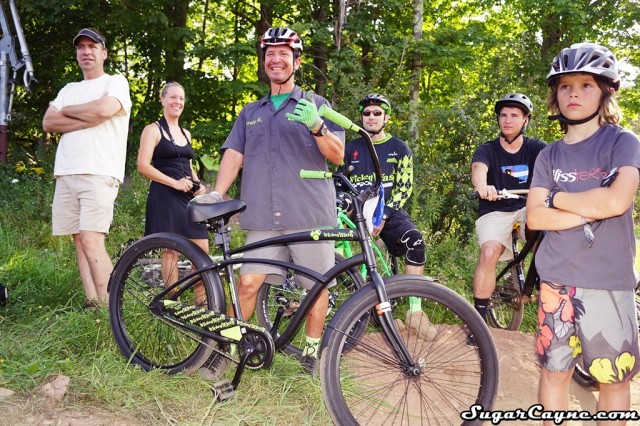 And the biggest highlight of the event was Andy from Wicked Wash came through and competed on his beach cruiser!!! It was an awesome event and good times I can't wait for the next one!
Below is my photo gallery from Berm Burners enjoy! Video coming soon!
Having trouble viewing the gallery from your mobile device? Wanna purchase a photo? CLICK HERE

Windham, NY (August 9, 2014) – On Saturday at the UCI Mountain Bike World Cup in Windham, BMX rider Victor Behm, and returning Red Bull Berm Burner's champion edged out 24 other professional cyclists from across the country for the title of Red Bull Berm Burners Champion taking home bragging rights and $1,000 cash. The race pitted professional cyclists from all disciplines in a head-to-head battle on a compact dirt track, built to test riders' core abilities and technical skills.

First competing in a five-lap heat qualifying round, sixteen riders advanced to the finals in a bracketed head-to-head single-elimination format. In the final round, Victor Behm edged out competitor Joe Hayle for the crown leaving him to take the second place title. Mountain bike rider Dylan Conte finished third to round out the podium.

"It's the best feeling in the world to win this for the second time," said Victor as he took the podium. "The competition today was intense and it really all came down to skill and endurance on the course."

Though BMX riders found a speed advantage on the course, rider Joe Hayle said he discovered an advantage in stability on the dirt. "BMX bikes definitely had a speed advantage on the course so I'm stoked that I was able to ride clean through the rollers and end up here on the podium."

BMX racing, track cycling, and motocross were all influential in the design of the cutting-edge dirt course. The race is open to 20' BMX and 26' and 29' mountain bike wheels with both rigid and suspension frames, along with all other bike disciplines. An open amateur race was also held today for riders 15 and older.

Pro Results: 1. Victor Behm (BMX) 2. Joe Hayle (Dirt Jumper) 3. Dylan Conte (MB)~Red Bull