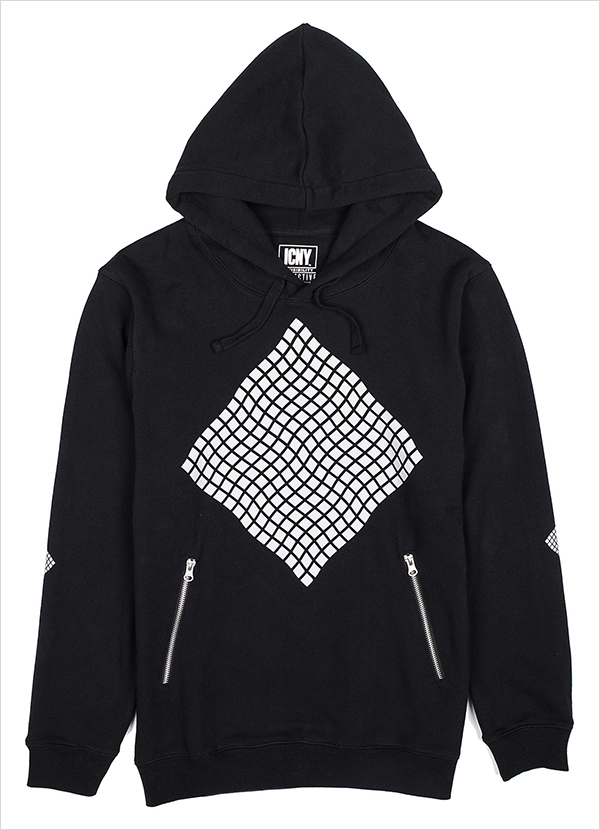 ICNY is a New York based company specializing in adapting 3M reflective material into their line of apparel. They just released an extensive line of reflective gear in their 2014 Fall/Winter Collection. They have hoodies, tee shirts, beanies, hats socks and more. This is great for all you cyclist who like to be seen at night and also like to ride in style. Check out the full gallery ICNY FW14 apparel here
Cycling is great exercise and a fun way to express individual style, but can sometimes become hazardous, especially on city streets. After several accidents and numerous close calls, designer Michael Cherman decided he needed something to help himself stay safe while riding at night. He set out to create a line with one goal in mind: make functional and stylish basics with visibility features. And just like that, ICNY Reflective-Wear was born.

ICNY utilizes a unique 3M reflective application on socks and t-shirts that produce a strobe effect when lit, making the wearer visible at night. ICNY is not just for cyclists. It's for anyone who wants to be seen at night; runners, skaters and pedestrians alike, meeting at the intersection of safety and style. Everything from design to production happens at Cherman's studio in Brooklyn, NY.