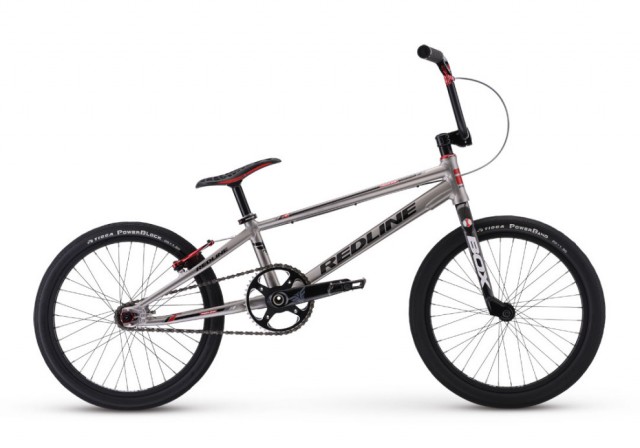 The 2015 Redline Flight Pro XXL looks ready for the podium right out the box! I love the geometry on these bikes but they kept it a little too basic with the colorway in my opinion. I'm diggin the 21.7 top tube length, I've never ridden a bike with a 20.7″ TT. All the components on this bad boy are on point:
Redline Flight AL Hollow Forged Cranks w/24mm Chromo Spindle
BOX Pro Carbon "X" w/ Chromo Steer and 3/8 dropout
Alienation Malice Rims – Tubeless Compatible
Redline Flight 120 Instant Cassette Hub w/15mm Through Axle
Promax TX-131 Brakes w/Grip Integrated Lever
Tioga Power Block Tires
As usual the Redline Flight Pro XXL is on point!!!
The R7 frame with result proven geometry has been engineered for the rigors specific to high level BMX racing. Proprietary Redline formed R7 tubing, press-fit BB -86, Redline convertible dropouts and combined with top of the line components, creates the most technically advanced alloy race bike on the market today. No gimmicks, just winning.~Redline