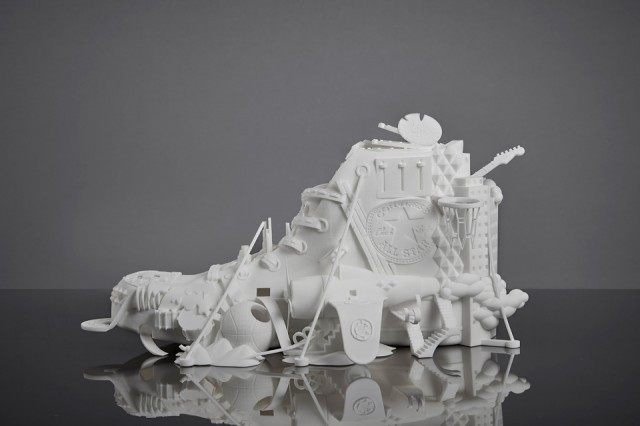 Now this is cool, Modla co-founder and head designer Jon Fidler and London artist Damilola Odusote were commissioned by Converse to give the brand's iconic Chuck Taylor All Star the and artistic twist. They made this awesome piece of art and made a 3d print of it.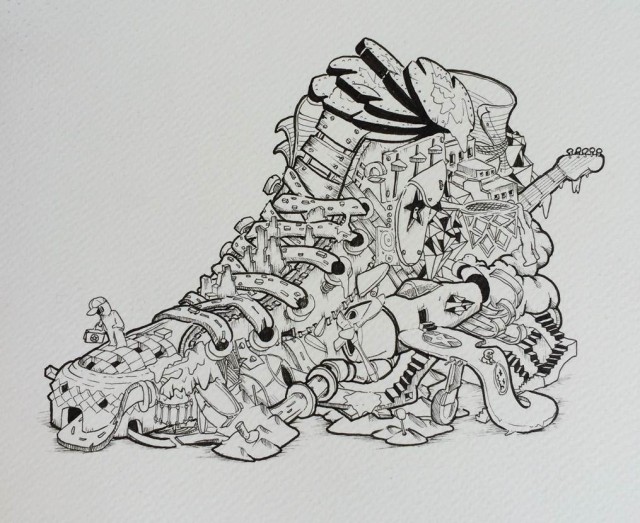 Dami and Jon putting researched into the history of the iconic Chuck Taylor All Star, uncovering its use in supplying WW2 fighter jet pilots, through it's integral role in rock and roll and basketball culture. With a concept in mind, Damilola worked on a 2D vision, using his unique sketch style to create this intricate piece of work.
Jon went to work on designing the piece in 3D, using the sketch as a visual aid to create a digital 3D version. Once complete, the file was then 3D printed using SLS nylon plastic.