Swiss artist Fabian Oefner went to Ferrari's headquarters in Maranello, Italy to work on a project where he covers the 2015 California T in an awesome cascade of vibrant glowing paint.
"The acceleration of the California T into the wind convinced me to reveal the sensation of speed through form, to see the unseen and convert that emotion into a physical art piece," ~Fabian Oefner
Fabian Used UV paints and a high powered fan that blew the paint on the car at up to 150 mph. He sprayed the car with multiple colors to reveal the hidden essence of the California T. This is dope!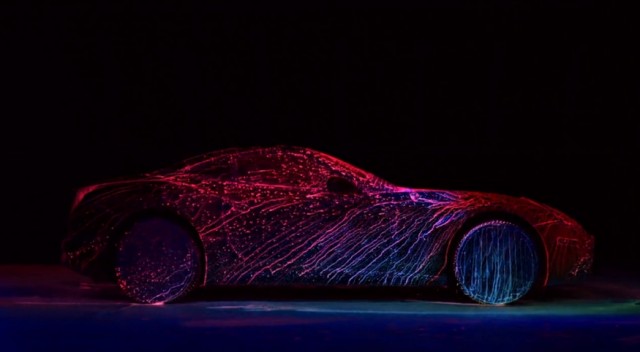 Check out the finished video below:

A Unique Stage for a Unique Performance from Ferrari USA on Vimeo.