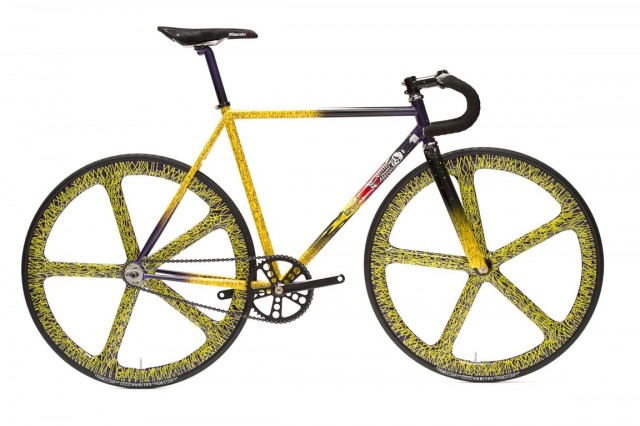 The creative folks at Festka Bicycles did it again with another great artful build! This time they took their steel fixie and made it into a moving piece of art! You know I already like the bike with its yellow and black colorway. The artwork done throughout the bike right on down to the Aerospoke mags look really dope, It kinda looks like yellow lava from a far. On one side of the down tube there's a skeleton character that's getting launched out of the yellow lava from the bottom bracket and heading towards the head tube. On the other side of the down tube there's a one eyed rocket getting launched. There's a lot to look at on this bike lol!
Not only is this bike art it's also built to perform:
Our traditional, hand crafted frame is made of Columbus Spirit steel tubes and completed with state of the art carbon components. ~Festka
Festka a quikly becoming one of my favorite bike manufactures because they not only make quality bikes they also give the bikes great, unique style. I can't wait to see what they come up with next!