Austrian Rapper, Dj, and BMX Rider Flip linked up with a member of the legendary Diggin In The Crates Crew (D.I.T.C.) A.G. (of Showbiz & A.G.) for a beautiful gem called "Dreaming". Flip who is also a legendary producer crafted a great, laid back, chill vibe beat. It's been a while since I heard a dope beat with the classic E.Piano used in it. Of course you know A.G. brought some dope, tight bars over this beat and he kept the vibes positive, that's wassup!  Now I was already feeling the song but as I watched the video I saw clips of a kid riding BMX back in the day which really caught my attention..since I'm a BMX, HipHop head myself. Turns out that that's Flip getting busy on his BMX bike back when he was 11 years old. I kicked it with him on Youtube real quick and he also told me that he still rides trails for the most part and he's rides a United BMX wip. It's always cool finding people who are the definition of what this website is all about!!!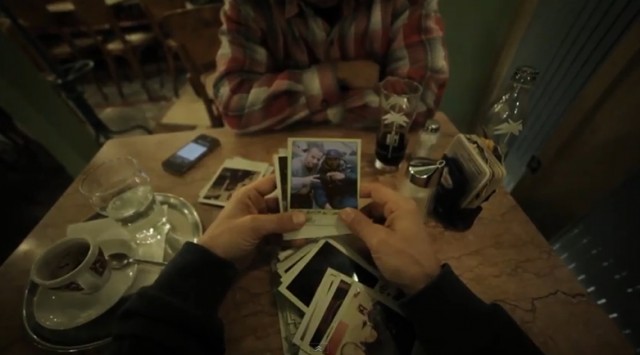 "Dreaming" can be found on Flip's "Reflections" album:
First video/single by legendary Austrian producer Flip, taken off his long awaited producer album 'Reflections', available worldwide February 17th (CD/LP/cassette/digital) on Ill Adrenaline Records. The album features lyrical heavyweights like Elzhi, Phat Kat, EDO. G, Killah Priest, Guilty Simpson, Kev Brown, LMNO, Tragic Allies, and many more.
About Flip and 'Reflections'

What happens when an Austrian rap producer with a history of more than 20 years in the game, teams up with some of his favorite MC's from the US? First of all, great music. But wait a second, who's that guy? Flip is a veteran producer and rap enthusiast from Linz, Austria who got addicted to hip-hop and its culture in the early 80's when he first heard joints by The Fat Boys and Melle Mel on Austrian radio. A couple years later, heavily being influenced by the sound of Public Enemy, Eric B & Rakim and EPMD, Flip and a bunch of other rap-nerds founded the nationally critically acclaimed group Texta in 1993 and became the originators of the Austrian rap scene. Flip also has been organizing hip-hop shows in his hometown Linz since 1994 and started building connections to the US indie rap circuit since 2000. So as these connections grew, Flip began to record songs with the artists passing through and doing shows. Out of many tracks Flip recorded, he picked the best collabos for his "Reflections" album, with a line-up boasting artists from all corners of the US, like AG (of D.I.T.C.), Killah Priest of the Wu-Tang family, Elzhi, Guilty Simpson, Phat Kat, Edo. G, Kev Brown, LMNO, Tragic Allies and many more.

Flip's signature sound is deeply rooted in the classic boom bap tradition with thick and hard-hitting drums and chopped samples, but also incorporates synth sounds, deep 808 low end and unconventional song layouts that move away from the old two bar loop formula. Flip is also a DJ and record digger, and handled most of the cuts on his album himself. And yes, he is also an MC, just in case you wondered…

After putting out 7 classic albums with his legendary Austrian group Texta since 1993 and a solo album in 2010, plus crafting beats for various German, French, Swiss, US and Jamaican artists, Flip's music finally gets released for a wider audience and rap connoisseurs all around the globe.

As the Akrobatik cut in the outro track proclaims: "Dope beats, rhymes and cuts, so now what!" – this is pure, uncut, and raw rap music that has its foundation in the past but also takes a perspective into the future.
THIS IS HIPHOP!!!