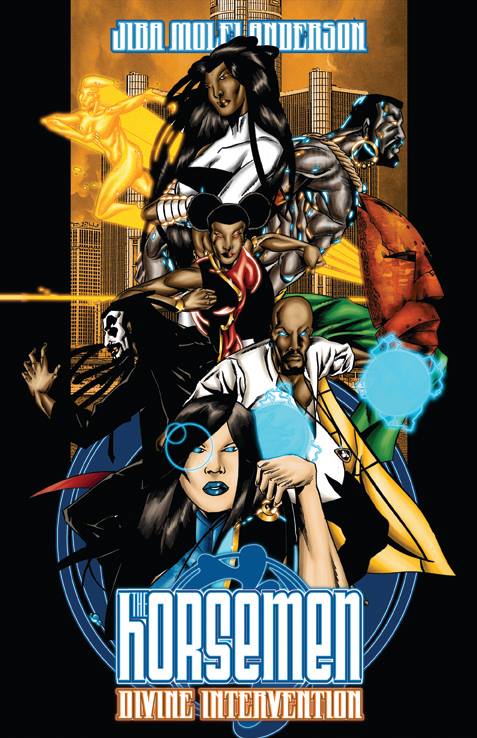 I saw this cool artwork for the cover of the comic book "The Horsemen: Divine Intervention" by indie comic creator Jiba Molei Anderson and had to share it with ya'll. Not only did Jiba Create this comic he also written and illustrated it too. Jiba says that The Horsemen is his flagship property that started it all for him.
About the Horsemen:
The Horsemen is the story of seven ordinary people thrust into extraordinary circumstances, as the gods of ancient Africa possess them. The gods have chosen them to protect humanity from itself…whether humanity wants them to or not.
They combat those who control the fate of the planet. Through their actions, the world would never be the same.
Find out more about The Horsemen by clicking on the image below