New Jersey based visual artist Ray Arcadio had a nice booth setup in Artist Alley at the 2014 New York Comic Con. I was really liking his style of art which focuses primarily on characters teeth and crotch features. He had a lot of popular characters done with his art style which gave them a fresh unique prospective. I did a quick interview with Ray about his art, check out the video for more details!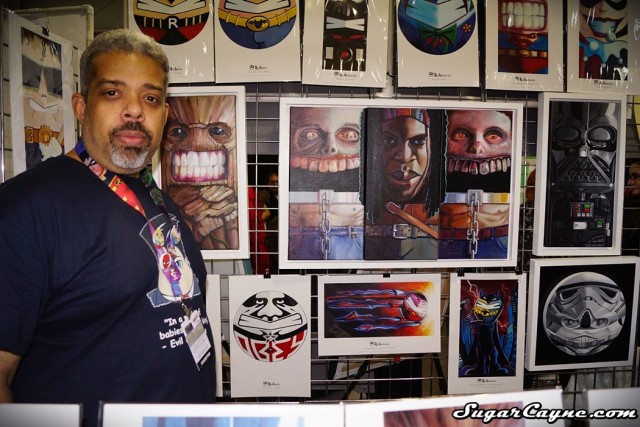 About Ray Arcadio
Ray Arcadio is a visual artist from New Jersey. He obtained a B.F.
A from New Jersey City University. Arcadio's background is in
street art and graphic design. He was a founding member of the
culture jamming collaborative group Artfux, who were pioneers in
street art.

Ray has exhibited extensively around the United States and has
appeared in various newspapers, magazines and television shows.
Among his solo shows he has also participated in numerous group
shows throughout New Jersey, and was chosen one of 30 artists to
represent the state in the "The Visual Imaginary of Latinas/os in
New Jersey," sponsored by Rutgers University's Center for Latinos
Arts and Culture.