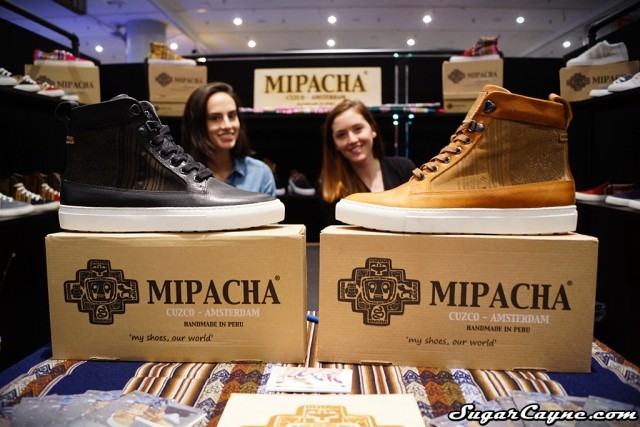 Peruvian footwear brand MIPACHA had a nice booth setup with their products at The Agenda Show NYC. I was really loving the "Montana" collection they had on display. The premium kicks were a nice mix of smooth street wear style and Peruvian Mipacha patterns and textures. Both the black and tan leather colorways look great, definitely a sneaker highlight of the show for me. Be on the lookout for these awesome shoes later this year. Visit Mipacha.us see even more great footwear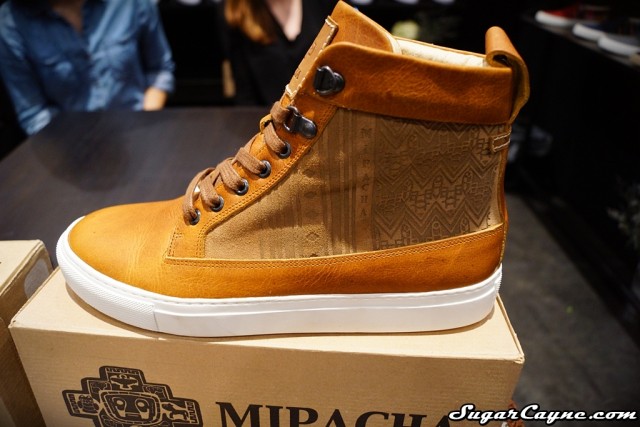 THE 'MONTAÑA' IS A UNIQUE DESIGN AND HANDMADE SNEAKER BOOT. THE BOOTS ARE MADE BY PORTUGUESE
CRAFTSMEN, USING THE TYPICAL PERUVIAN MIPACHA PATTERNS COMBINED WITH QUALITY FULL GRAIN PREMIUM
LEATHER. THE 'MONTAÑA' HAS A SMOOTH LEATHER OR SHEEPSKIN LINING AND PADDED INSOLE PROVIDING
WARMTH AND COMFORT. THE WHITE VULCANAISED RUBBER CUP SOLE HAS A MOUNTAIN PROFILE. THE TYPICAL
LEATHER MIPACHA LOGO IS STITCHED ON THE TONGUE AND HEEL OF THE SHOE.
• UPPER: TYPICAL PERUVIAN MIPACHA TEXTILES AND PREMIUM LEATHER
• LINING: LEATHER OR SHEEPSKIN (LANA)
• SOLE: WHITE VULCANAISED RUBBER MOUNTAIN CUP SOLE
• PREMIUM HANDMADE QUALITY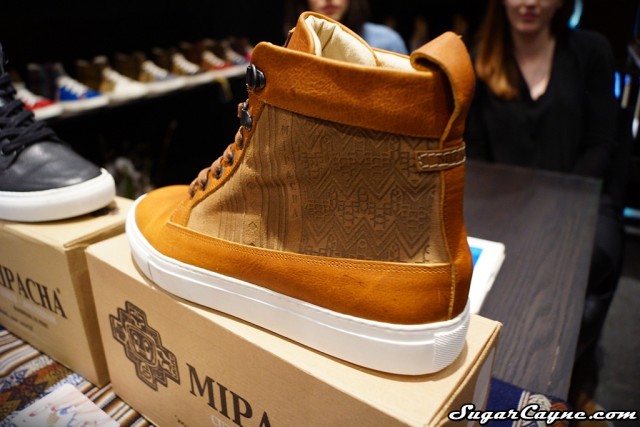 About MIPACHA:
MIPACHA was founded in Cuzco, the heart of Peru. We provide original high quality footwear, handmade by local Peruvians and inspired by the stunning landscapes and vibrant culture of Peru.

Each pair of MIPACHA shoes tell its own story through the color and symbolic motifs of the local textiles and the craftsmanship of the locals, who embrace their history, traditions, and have abounding passion for the Peruvian Culture.

The name MIPACHA (Quechua for "My World") and our logo, are inspired by the ancient Inca belief that Cuzco is the centre of the world. With a pair of MIPACHA shoes, you step into this world, this Peruvian travel experience, and make it your own.