Hog Wild Toys had a huge booth setup at Toy Fair New York and they had so many fun toys to look at. I got to get a quick interview with Hog Wild Toys president Joe Rooper about some of the cool products on display. Joe gave me a demo of the Air Heads launch and catch copters. You basically pull the rip cord of the Air Head Character for up to 50 feet of vertical take-off. "Then prepare for touchdown as the hovering head prepares to land". There are eight different styles plus you can mix and match the heads to form new crazy characters.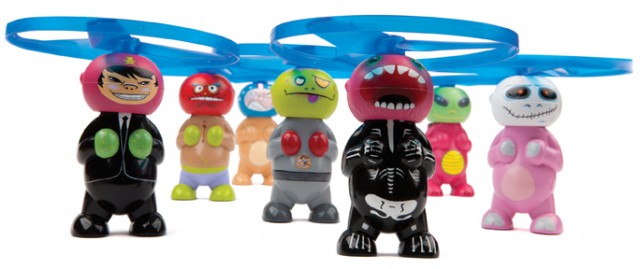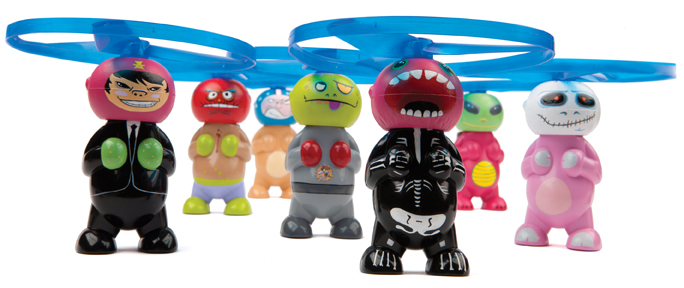 Then you know I had to get Joe to talk about the Twirling Spaghetti Fork! This cool item makes it super easy to twirl your spaghetti because the motorized fork automatically winds up the pasta on the end of the fork…..BOOM!!! It's battery operated and dishwasher safe. I gotta get one for my kid!


And I loved the Moo Mixer Supreme. It's a cool push button chocolate milk mixer with a mixing action that makes a whirling vortex of power to thoroughly dissolve chocolate powder mixes or syrups! how cool is that!


Then Joe introduced me to Kim Blair the creator of the Brobo line of children's dolls. "Brobo is a huggable night-light and the cuddliest robot in town. Swipe his hand over his heart to light up the dark! We created Brobo and his lovable friends to help your kids be brave at bedtime"


And last but not least Joe showed me the really cool Power Poppers line of toys which include the BullsEye Double Barrel Power Popper, Atomic Shield Popper, Atomic Sword Popper and more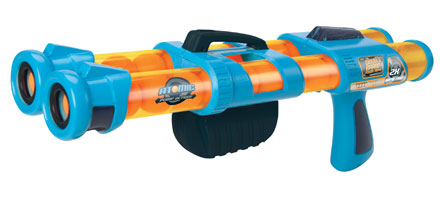 Hog Wild has a ton of other cool toys and gifts that you can check out on their official website