One of our favorite custom vinyl toy designers, Canadian illustrator Patrick Wong sent us images of his latest privately commissioned art toy, called "Snow Pilot Killa Instinct". The figure stands at 10″ and it's a hand-painted one-off created on the limited vinyl figure designed by Marka27 and produced by Bic Plastics back in 2009. The "Snow Pilot Killa Instinct" is inspired by the urban vinyl / graffiti of the original figure with some added features like the classic Kangol striped hat. Patrick always laces his figures with HipHop culture and style and you can see this in his use of the Pilot marker highlights, snow camouflage, baggy pants and fat laces on the kicks.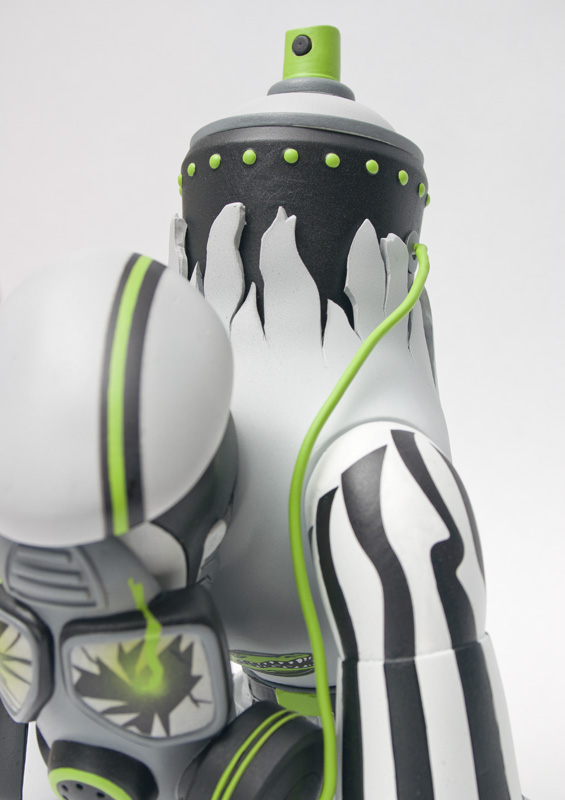 The Pilot Brand's stripes being the street bomber's weapon of choice and signifying one of the best, sought-after markers in the graffiti canon.
I always get excited to see what Patrick comes up with, he's always dropping something dope and so HipHop! I'm looking forward to see what he comes up with next.