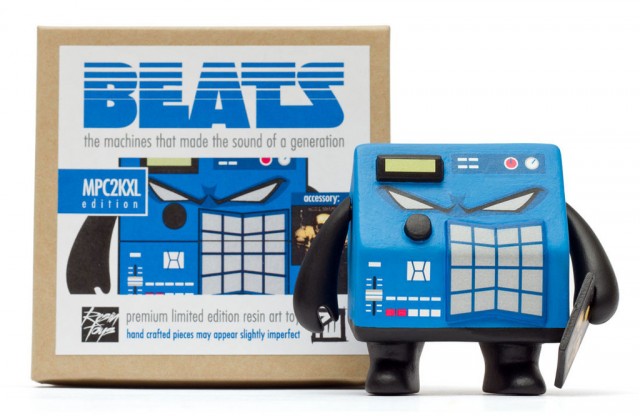 One of my favorite custom toy designers is at it again!! Patrick Wong just dropped another HipHop inspired gem with this MPC2000XL inspired resin Toy.
Part 4 highlights the MPC 2000XL used by many notable producers since it's release in 2000 as an upgrade from the budget and lackluster MPC 2000. From Pete Rock to Psycho Les to bedroom beatsmiths worldwide, the MPC 2KXL was a standard in sampling drum machines and continues to be used today.~Patrick Wong
I still produce on my old MPC60 so you know I'm loving this collectible piece of art.
This joint comes sealed in shrink film with a numbered card, packaged as others in the series with a kraft gift box, and comes with one of two distinct toy break records. The blue version comes with the the self-titled LP The Skull Snaps and the beige version comes with the Bob James Two as a toy accessory.
Available now through July 12, 2015 for preorder with no copies available after this date. Priced at only $35 each, they can be bought through the artist's webshop: http://patrickwong.bigcartel.com/product/beats-series-part-4-mpc-2000xl-inspired-resin-art-toy.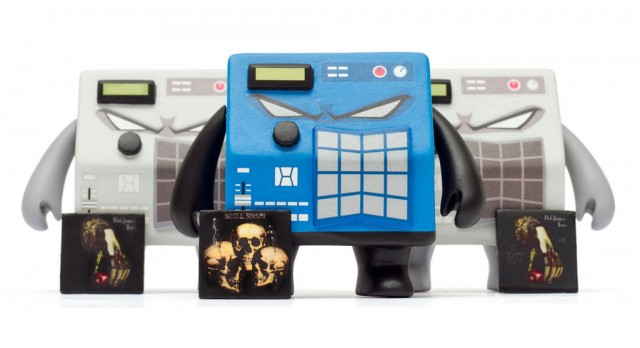 Incase you didn't know:
The Beats Series is a collection of collectible resin art toys targeting beat producers and designer toy enthusiasts. The series is based on a genealogy of key samplers from the late 80s to 2009 such as the SP1200 and Maschine – marking the beginning, evolution, and end of sampling hardware as small resin art figures. Part 1: MPC60, Part 2: SP1200, Part 3: ASR10, Part 4: MPC2000XL.
Big props to Patrick Wong for this awesome release!!