Dope HipHop coming from UK HipHop heads Cappo & Nappa with their new video "Elite Marine"! Nappa crafted a really dope beat which a has an early 80's sci-fi movie sounding sample in it. It's definitely a beat real HipHop heads would appreciate. Cappo was right at home on the beat spitting some tight bars over the track too. THIS IS HIPHOP!!

"KingUnderground's proud to announce Rebel Base, the highly anticipated collaboration between Nottingham based Rhyme and Beat duo Cappo and Nappa. With their first single dropping in 2013 in the form of boom bap gem Red Hot, this slick and sonically stylish project touches on sounds from the past, present and future of hip-hop.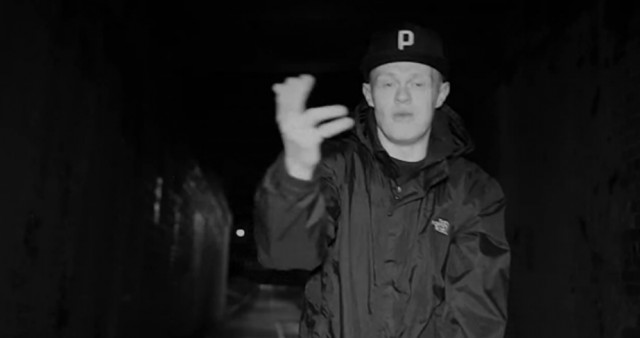 As one of the UK's most respected MCs, Cappo is well-versed in releasing solid, head nodding and lyrically challenging music. Constantly pushing the boundaries on a metaphorical level, he has a strong ear for the 'perfect' beat. Since the release of his debut LP, Spaz The World in 2003, he's toured Europe and worked with the cream of the UK crop including P Brothers, Styly Cee, Jazz T, Zygote and many more.
DJ Nappa formely of Phi-Life Cypher fame offers an undisputable level of quality in every production. With a style similar to that of Premo or Pete Rock, Nappa utilises live instrumentation within samples to create a deep, funky and bluesy style that can be seen underneath on-point vocals from the likes of Buggsy, Life MC, Inja and MCM.
These two are a perfect pairing; with both of their styles dripping in well-crafted lyricism and painstakingly produced instrumentals that somehow come across as effortless. Rebel Base shows a level of maturity and thought that can be offered as a benchmark for many others in the scene. The LP features a stellar cast of Life MC (Phi-Life-Cy p h e r ), MCM (Caveman), Rukus Regardless, Midnyte, Konny Kon & Juga-Naut."~ KingUnderground