The first ever Red Bull Mini Velodrome Over/Under event is now in the history books and highlight videos from the event are popping up all over the place. Mr Wheel Talk himself and fixed gear pro Matt Reyes put together a dope official 4min recap video of the event for all of us that missed it.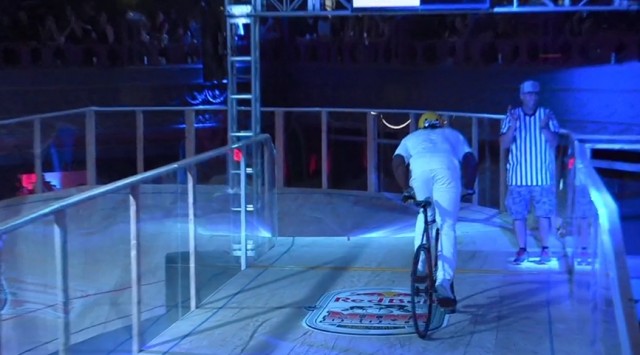 The event was held in Queens and I was planning to go but I couldn't because I was getting ready for the Sugar Cayne Bike Fest which was happening the very next day. It would've been dope to get some behind the scenes interviews and photos. If i know Matt was coming out I would've definitely tried to come out to meet him in person. We'll next time I'll make it 4sho but until then check out the edit below!!

Red Bull Mini Drome NYC 2015 from Matt Reyes on Vimeo.
Wheel Talk & TURF Bikes coverage of the 2015 Red Bull Over Under hosted in NYC. 06.19.2015
Individual Results
1. Addison Zawada
2. Ryan Locasicio
3. Matt Reyes
Team Results
1. Deluxe Cycles
2. Charli & Co.
3. Dah Shop
Songs: Low Pros – Intro // Billy Idol – Dancing With Myself
Filmed By: Mike Schmitt // Matt Reyes
Edited By: Matt Reyes
Wheel Talk & TURF
wheeltalkfixed.com
turfbikes.com