Super talented custom toy maker/artist Patrick Wong (@PatrickWongArt) just released another masterpiece with his Beat Series "ASR-X" resin toy figure!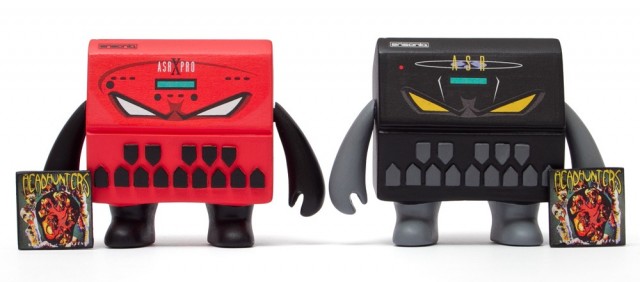 Beats Series Part 5: ASR-X inspired hand-crafted limited edition resin art toy. Handcast by the artist in solid resin, the Beats Series part 5 highlights the "Advanced Sampler / Resampler X" that was originally released by Ensoniq in 1997 (1998 for the Pro model).

As a part of Patrick Wong's genealogy of samplers titled Beats Series, the ASR-X originally entered the marketplace poised as a "MPC-Killer" and competed directly with Akai's flagship MPC 3000. Although failing to capture the title in the end, the ASR-X was a notable groove production tool with easy sequencing, resampling, digital effects, and a built-in set of low/high pass filters. Used by luminaries such as the Large Professor and Oddisee.

Comes sealed in shrink film with a numbered card, packaged as others in the series with a kraft gift box, and comes with one toy break record accessory representing a classic sample or break.

Size: 3″ and comparable to Dunny sized minifigures.
Better order your's now cuz these are gonna go like hot cakes!! Big up to Patrick Wong for this one!!!