For all of ya'll who've been waiting to see what products Skyway would be releasing in the near future…… Wait no more because the legendary BMX brand is resurrecting the classic "Street Beat" frame and fork!!!!! …..And no this is not some single tube repop with the same decals as the original….No Way!!! This is a LEGIT re pop with the top tube platform, gusset and from the looks of the CAD drawing they're even embedding the "grippy" pattern surface to the top tube and seat stay platforms…. NICE!!!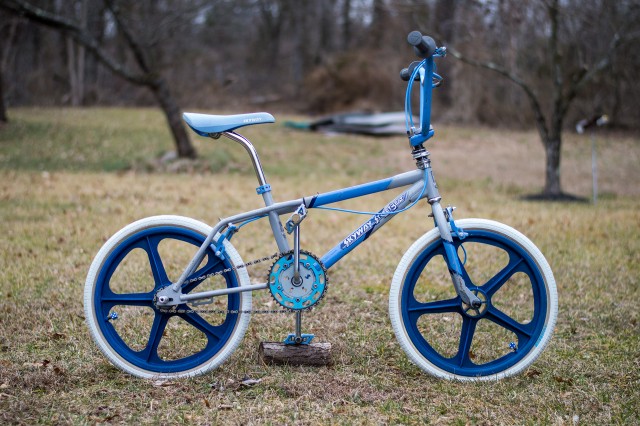 The forks and seat stay are gonna come ready for 990 style brakes, it looks like the head tube will be integrated, the head tube angle is gonna be 75 degrees and the top tube is 21.06. Now a lot of flatland rider might have an issue with the length of the top tube but we know 99% of the tricks that are done by today's riders can still be done on a bike this size, just needs a little getting use to. Besides, it's also a good size for the OG's who just wanna cruise around and do a trick or two here and there. We also know from previous recent releases that Skyway only makes the bikes in one size so 21.06 it is 🙂
We wonder if Skway will make a few color options and we also wanna see which decal set they'll use for the frame, they have a few to choose from 😉


Skyway is also working on new EZ Pro Bars!! These classic bars made it easy to do those surfer tricks and any other trick that involved the handlebars back in the day. It'll be awesome to see them back in production.
This news has got the internet buzzing right now!! We'll try to keep you up to date with any new news about all this BMX Dopeness…..Stay tuned!!