We got put on to news that Yess BMX bikes are fitted with Carbon Drive belt driven Onyx and Steath hubs at this weekend's USA BMX Grand Nationals in Tulsa OK. Yep that's right, belt driven BMX racing drive trains have invaded the greatest show on earth. This weekend will be a true test of the latest BMX Racing technology to hit the scene!
"Thank you @onyxracing @stealthhubs and @carbondrive for partnering up with us on our cool mint and freshmint belt drive bikes ready for the public to test at the @usabmx#progate #YESSBMX pit in a week's time!!"~Yess BMX
About Gates Carbon Drive:
The technology behind Gates Carbon Drive is rooted in high horsepower motorcycles and dragsters. Now, this high performance technology has been perfected for a wide variety of bicycles. At the core of the drive is the CenterTrack belt. Custom made, this 11-mm pitch, carbon-fiber belt is stronger than and as efficient as a traditional bike chain. The drive is completed with our innovative sprocket designs and your choice of internally-geared or single-speed hub. The patented Gates Carbon Drive gives you a longer-lasting, lower-maintenance drive, and most importantly, an unbelievably awesome ride.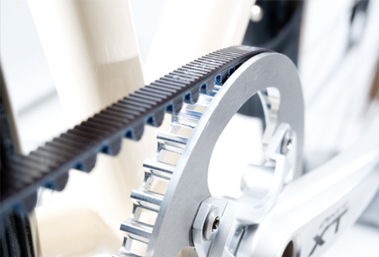 The Carbon Drive makes everyday cycling better, easier and more accessible. It provides the smooth ride cyclists want, without some of the downsides of the traditional bike chain. It's stronger, quieter and requires less maintenance. It's grease-free, oil-free and hassle-free. It won't leave any marks on your pants and you'll never have to pull over to fix a dropped chain. Come to think of it, revolutionary might not even do it justice. ~Gates Caron Drive
We can't wait to try these out!