Jerome Walford owner of Foward Comix had a booth setup at the 3rd Annual Urban action showcase in AMC Theater to promote his titles. Crazy Al Cayne did a quick interview with Jerome to get the update on all his projects and to take a look at the stuff he had on display at the event.
Check out the video below

About Forward Comix:
"Forward Comix explores timeless themes that capture the essence of the human spirit. We are passionate about telling compelling epic stories of hope, loss, struggle and redemption. We take our readers on a journey through stories less traveled.
Forward Comix is an award-winning, indie publisher, based in Brooklyn New York that was founded in 2012. Our socially conscious brand currently publishes select works in the form of graphic novels and literary fiction. With a strong commitment to excellence, we follow our passion to see more diversity, better understanding and care for the world in which we live."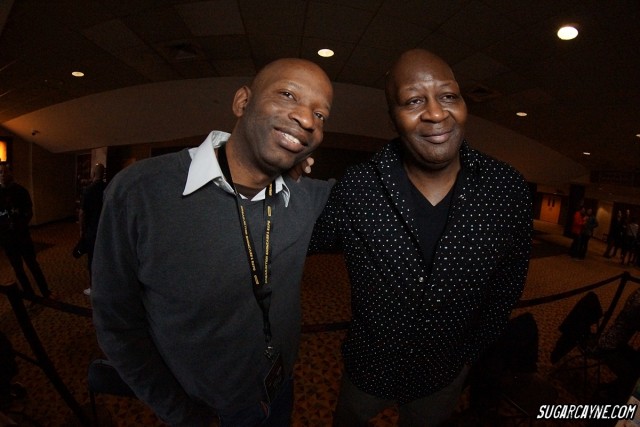 Jerome Walford with Robert Garrett (Xmoor Studios)