French artist and toymakers Julia & Guillaume Lachambre of Artmymind posted some images to the next rendition of their The Darth Samurai series. This new one is a Steampunk styled, limited edition, only 15 pieces!
The figure stands at a true 3 inches tall, it's hand-casted in resin and hand painted with acrylic paint by Artmymind. Each figure comes signed and numbered with a matching certificate card.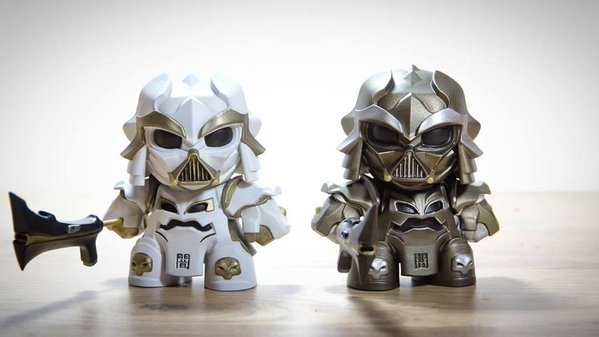 There's also the Darth Samuri "Purity" edition in white that is also limited to 15 piece
Both figures were made available January 15th at 11pm CET, 2pm PST, so there still might be time to add one these to your collection.