2016 is already heating up for the Urban Action Showcase as HBO presented a Cinemax Short Film Competition launch party in honor of last years winner "Black Salt"!! The launch party for the film was an amazing event with a who's who of the Action Film genre in attendance. Plus members of SAG-AFTRA and HBO were in the building to partake in the event.
Cinemax Action Short Film Competition Premier of Black Salt at HBO.
Moderator: by Director, Producer Warrington Hudlin.
Organizer: Demetrius Angelo
Panelists:
Mike Hodge – SAG AFTRA NY
Kelly Edwards – HBO VP Talent Development and Programing
Kiyumba Matakabear – Star of Black Salt
Bobby Samuels – Actor/Stuntman (First African American in the Hong Kong Stuntmans Association)
Vincent Lyn – Actor/Stuntman, Grammy Award Musician (Jackie Chans' Operation Condor)
Lia Chang – Actor, Filmmaker, Journalist (Big Trouble in Little China)
Taimak – Actor, Author, Writer, Director (The Last Dragon)
Check out the gallery below to re-live the event!
About Black Salt:
"Black Salt is an action film project based on the critically acclaimed comic book franchise. The story is an epic thriller merging the world of modern-day espionage and political intrigue with the ancient world of martial arts. The minifeature is a precursor to the Black Salt feature film and TV series. This project was made possible by our fans through our Indigogo campaign."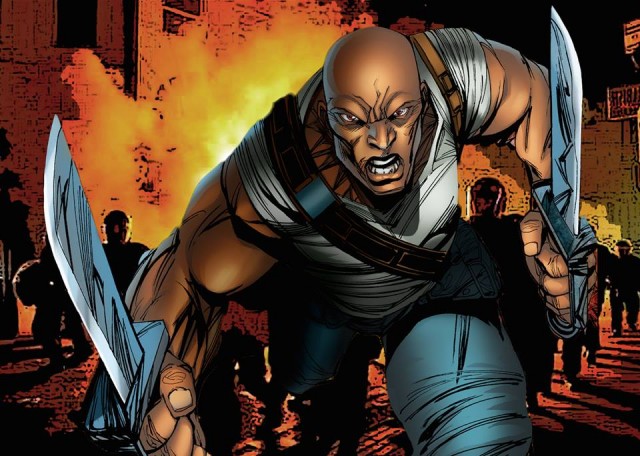 About The Urban Action Showcase & Expo:
"The Urban Action Showcase is the premier all-action experiential entertainment platform celebrating diversity and honoring the past, present and future multicultural achievements within the blockbuster Action genre including Adventure, Fantasy, Grindhouse, Action Horror, Sci-Fi, and Supernatural content.
The UASE is the only Action entertainment platform offering both fan and professional experiences featuring the Cinemax Action Short Film Competition! *The winner receives $10,000 and distribution on Cinemax On Demand and Max Go!"
Black Salt Trailer
Photo gallery from the event: