Sarasota BMX is the oldest bmx track in the country and it just recently completed it's new Supercross rebuild! The track was built by the awesome by world renowned BMX track builders Elite Trax and it looks amazing! The grand opening for the new track is August 27th, you don't want to miss it!
This Supercross track has everything for a BMXer to step up their level of riding and get them ready to compete at all the world class BMX and SX BMX competitions through out the year.
Florida has one of the biggest BMX Racing scenes and race series in the country and hopefully this new SX track will make it even bigger. We're excited to see what develops from here for the Florida BMX racing scene.
Sarasota BMX is located in Sarasota Florida and you can find out their schedule and rich history in the the sport via their website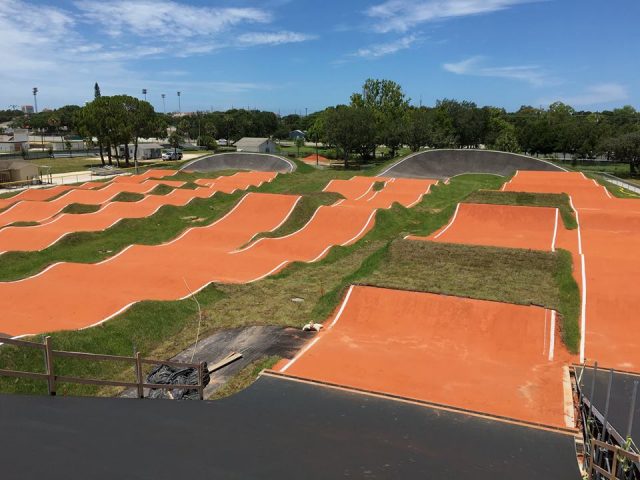 The track started in 1974 and still being in the same location makes it the oldest track in the world. An interesting fact….at the beginning of construction they decided to separate the old clay and dirt in order to use the original clay for the rebuild. So you see we still have the clay from the 80's when we first brought in clay for the surface for our first NBL national in 1980.~Erma Miller