The first Bike Of The Month results are in and the winning bike of the "Popular Vote" is……drum roll…… Sam Styles's Grump Double Barrell Pro 24″ ! The awesome, double top tube bike received 101 votes which was 39% of the votes cast. 260 votes were made in total. There was a tie for 2nd place between the Truth Carbon and the GHP G-1 Hydro dip. They both got 55 votes a piece. Rounding out the podium was the DK Pro XXL Joker (Heath Ledger) which received 29 votes.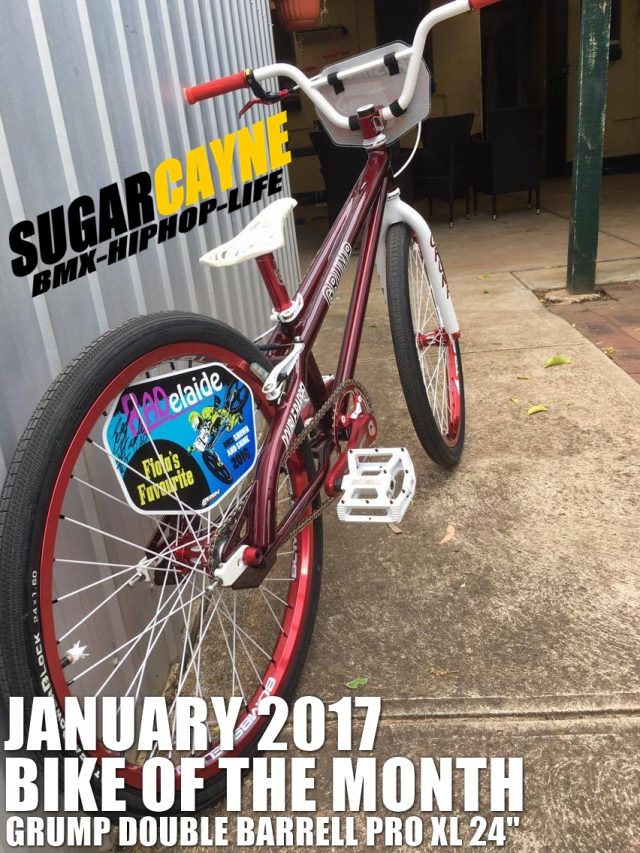 I'm gonna have to add an "Editor's Choice" category to our monthly Bike Of The Month competition. And with that said the Editor's Choice bike of the month is L Chapo Chaplin's DK Pro XXL "Joker". The custom work done on that frame is second to none, the details were beyond awesome. I really liked the Rival Racing "Medirival" a lot and we were leaning towards it for the win but the details on the "Joker" just couldn't be beat in my eyes. Both the Dk and the Rival were hand painted by Rocket Custom Designs in Australia. They do impeccable work!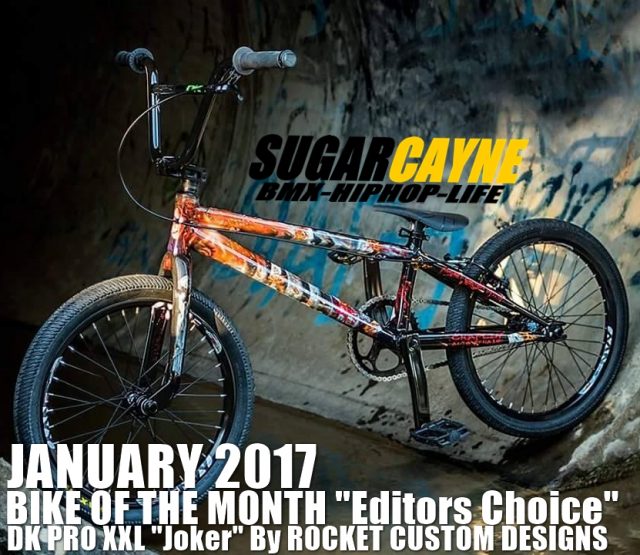 So there you have it, the first bike of the month competition is done and it was a lot of fun! I already started the February round and I can't wait to see what bikes are gonna get sent my way. I'm gonna be upgrading the ratings system and taking the Bike Of The Month competition to the next level. That'll be coming really soon, stay tuned!