Riders of Asgard – Official Trailer (BMX PC Game)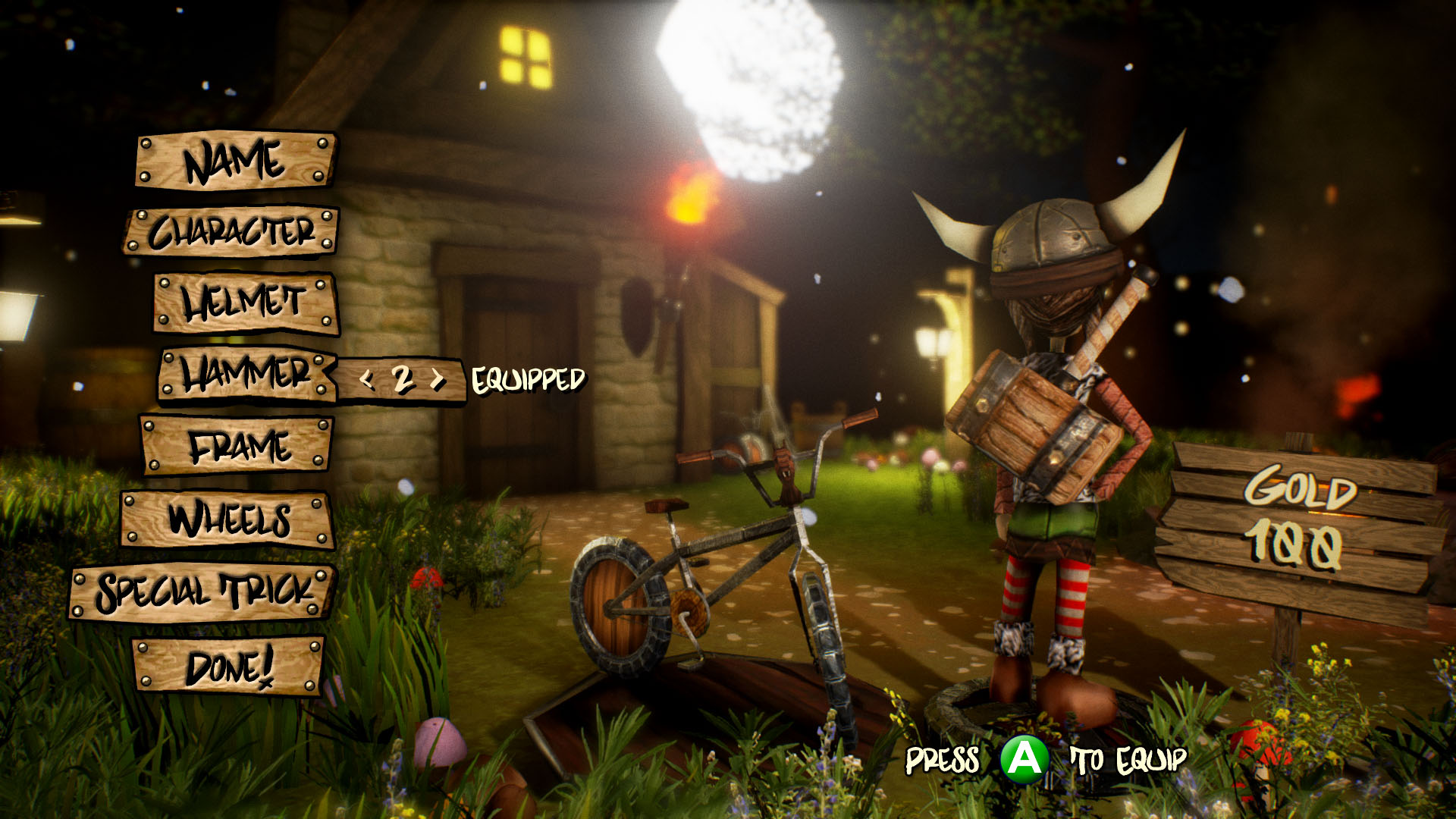 We came across this dope BMX inspired PC game(a little late) called "Riders Of Asgard"! It's Viking BMX game full of crazy obstacles, quarterpipes, jumps, spines, gaps and more. You can also unlock new maps and items to upgrade your Bike and your Rider, the upgrades help you get to more sections that are harder to get to. Riders of Asgard has two modes, a full single player mode or a local multiplayer to play along with your friends! The action is fast pace and unlike the typical 2d platform, one lane style of most BMX games, this game has multiple lanes. This allows a player to do some sick transfers between lanes as well as ride the course forwards and backwards if they want. You can see all that in the official trailer.
Riders Of Asgard is only available for PC users for now but we hope to see it available for Playstation and Xbox in the future or even as an app.
Other features of the game:
-Choose Your Path – Play the level as you see fit and choose your own path to pull off the best tricks and unlock the special bar.
-Choose Your Style – Use the gold you earn while playing the game to upgrade your bike and viking.
-Choose Your Tricks – While you play, choose your trick-set and use those tricks to earn more points and climb the leader board.
-Choose Your Opponents – Take on the world by competing on the various leader boards, or out trick a friend in Local Multiplayer.
-Choose Your Control – The game has full controller support, and features various Assists you can enable or disable at any time. A controller is recommended but keyboards are also supported.
below is some more game play action

Find out more at RidersOfAsgard.com
Fyxation – Mesa MP – Desert Series Pedals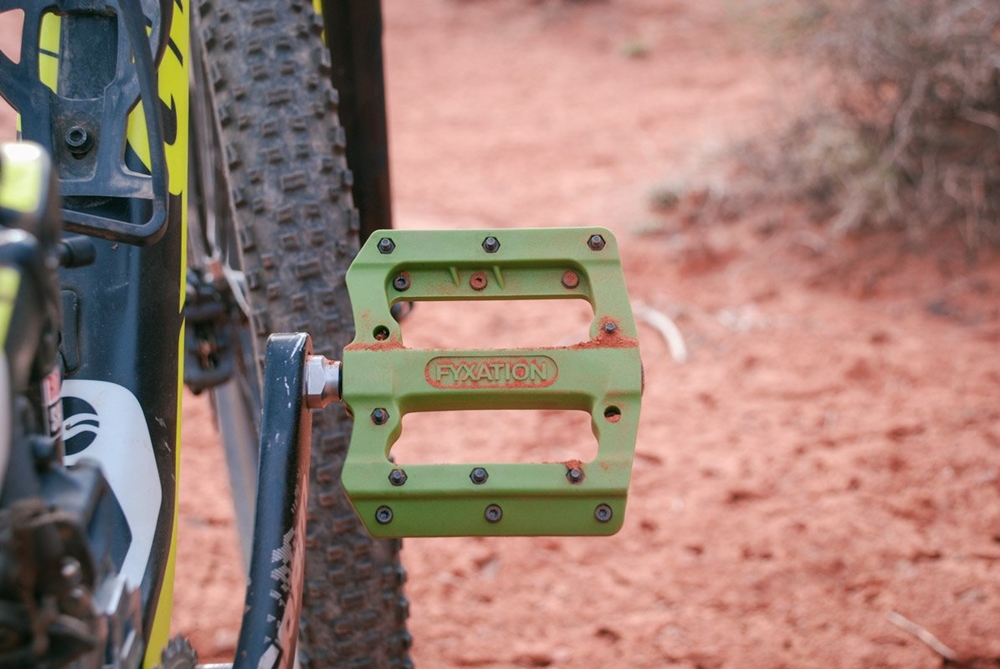 For all you flat pedal mashers looking for a fresh pair of pedals to shred on, check out these new Mesa MP pedals from Fyxation.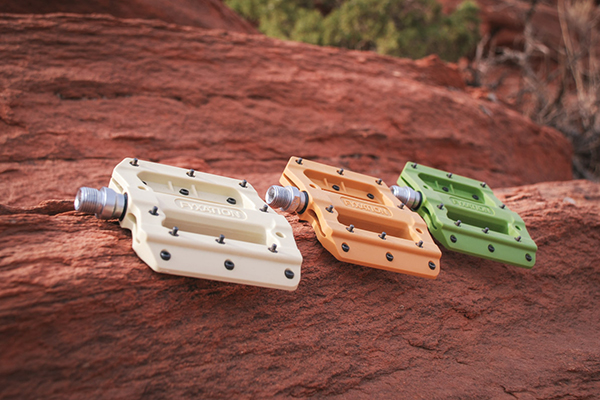 "The desert Southwest is filled with amazing vistas, stunning scenery and some of the best mountain biking that can be found anywhere in the world. The Mesa MP Desert Series was inspired by the amazing colors that can be found in the desert and pays tribute to the biking meccas of Moab, Fruita and Sedona. These nylon replaceable pin sealed bearing thin bodied pedals are ideal for riding anywhere in the Colorado Plateau and beyond. The earth tone colors stand out in a crowded pedal market where bright/flashy colors rule and they are a great addition to any bike where subtle hues are the goal."
~Fyxation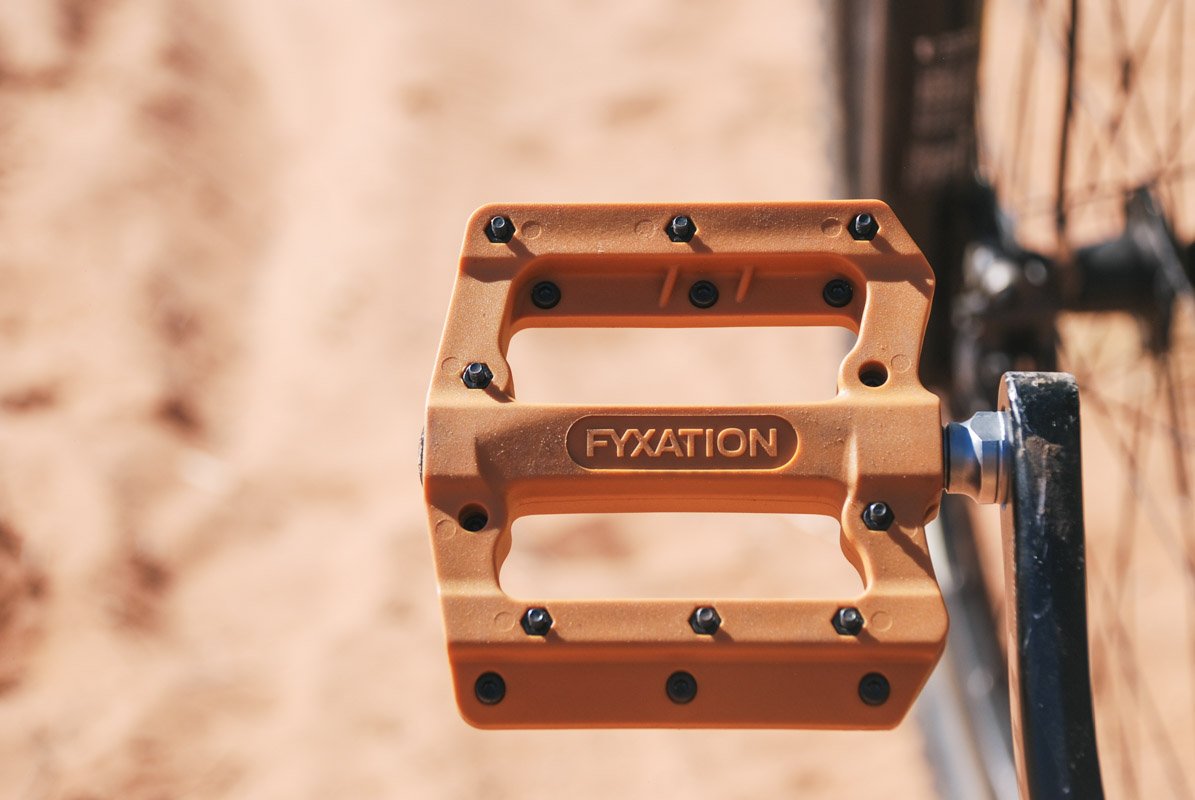 PEEP THE STATS:
-High impact nylon body built to take abuse.
-Smooth running sealed bearing and DU bushing with cro-moly spindle
-Nylon body that doesn't suck heat out of your feet like alloy pedals do (hint hint fat bike riders)
-Installs with 15mm open end wrench or 8mm hex wrench
-Replaceable steel pins for added grip
-Pin Spec – M3x0.5 x 7.5mm
-Spindle thread: 9/16″
-Height: 14mm
-Width: 105mm
-Weight: 351g/pair
-Color: Black, Green, Blue, Red, Orange and Purple
We're loving the earth tone colors of the Desert series and we also liking that you can use either an allen key or wrench to put on the pedals. These pedals are nice!!
Pro BMX Girls Featured In Old Navy Commercial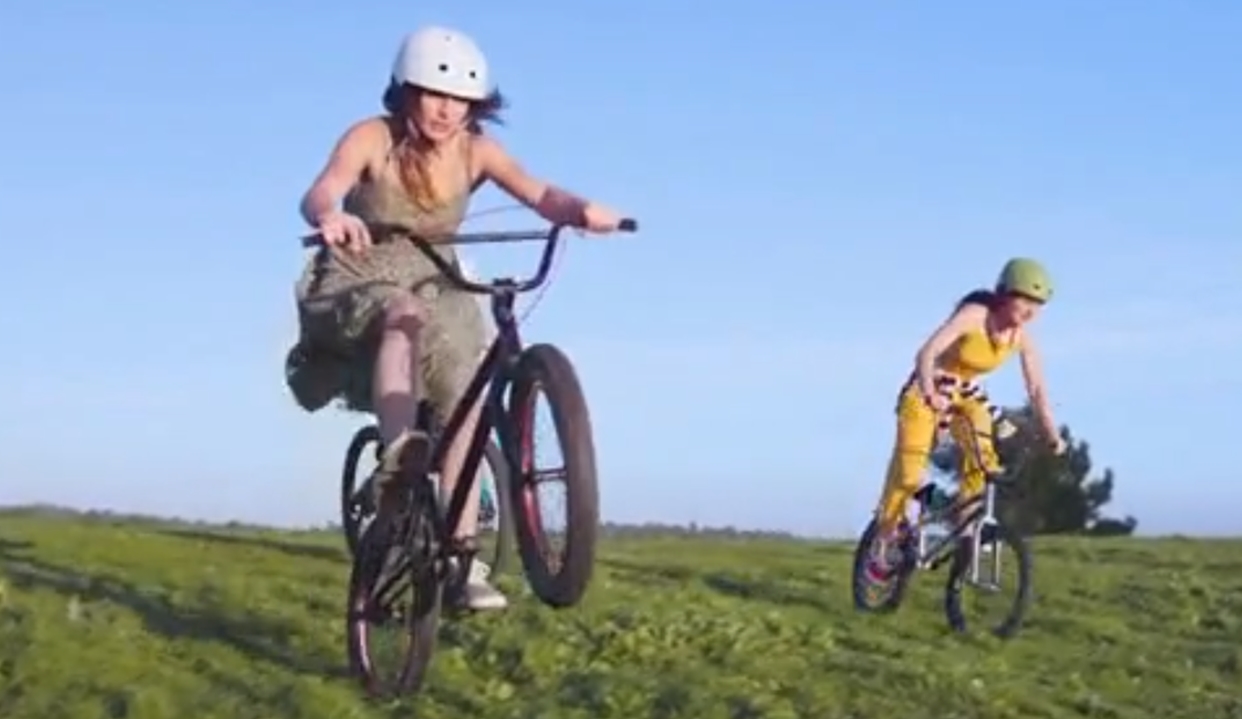 We just spotted this cool Old Navy commercial featuring some rad women! The commercial is an introduction to the brand's "Tiered Cami" Dress and it showcases the ladies shredding on BMX and MTB bikes while wearing it.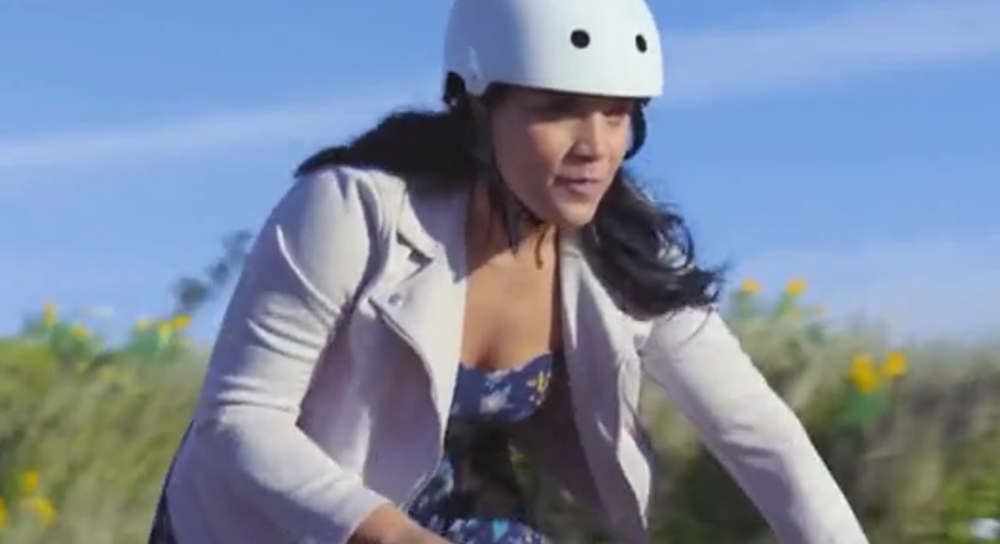 BMX Olympian and 3 time UCI BMX Women's world champion, Shanaze Reade is the main feature in the video along with a bunch of rad girls. See if you can name them all in the comments below!
Supercross "Envy BLK 2" BMX Race Frame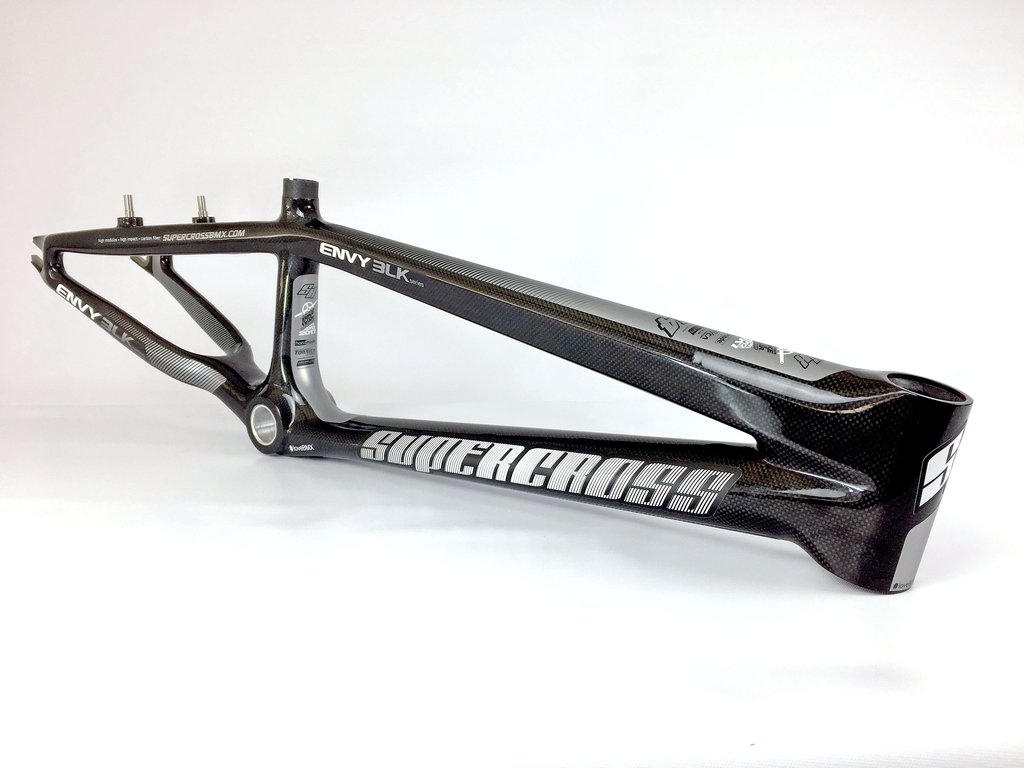 One of the most sough after BMX racing frames, The Supercross Envy BLK gets a major upgrade with the release of the ENVY BLK 2!!
PRESS RELEASE:
"In 2014 when we introduced the ENVY BLK Carbon Fiber BMX race Frame, we changed the game for carbon fiber BMX race frame construction. By utilizing more advanced materials and molding processes.
Now for 2019, with the ENVY BLK 2, it's time to change the game again. And as with our ENVY RS7, it's evolutionary, not revolutionary.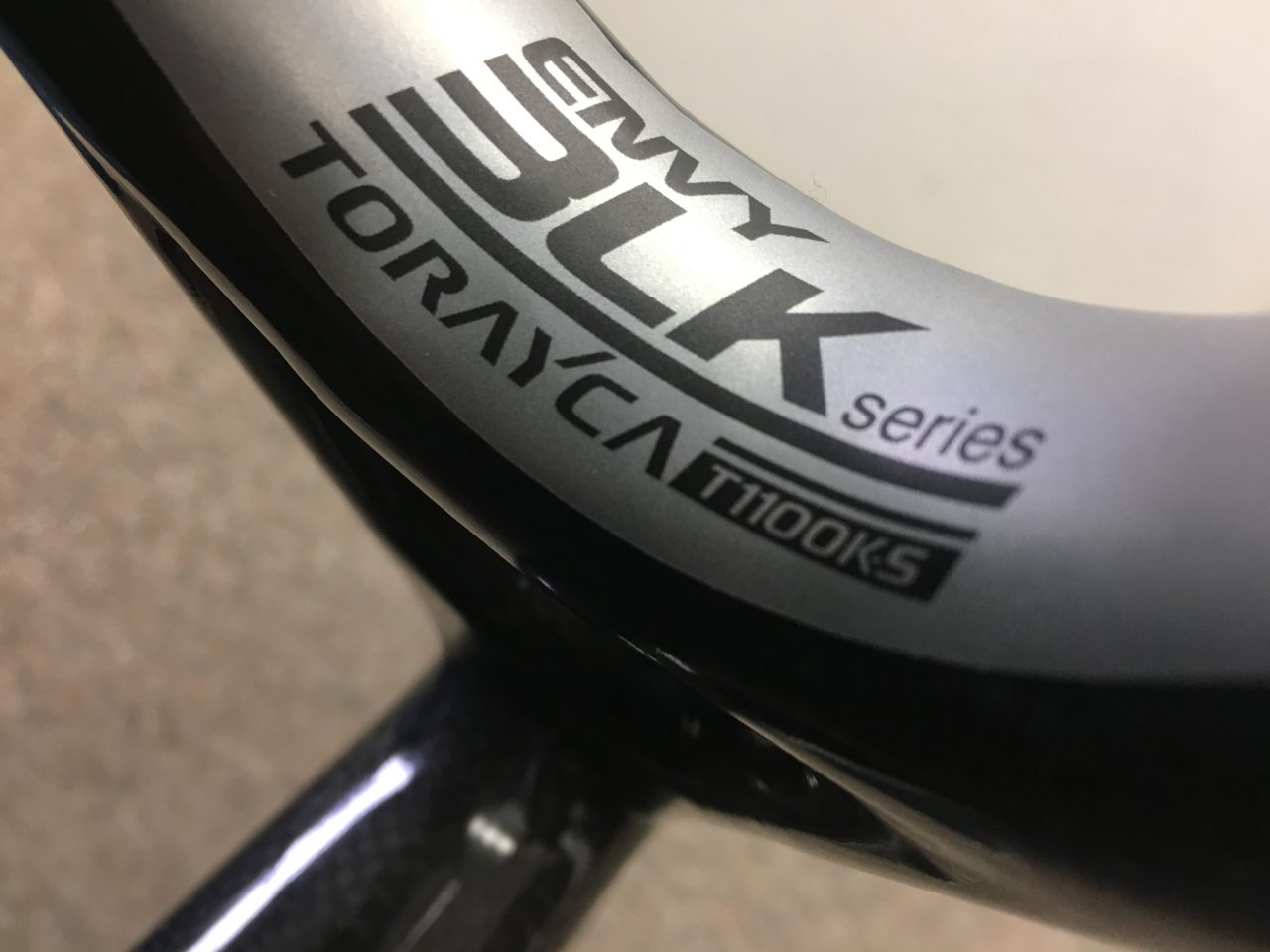 Torayca T1100-KS SpecsUtilizing the same World Championship winning geometry of all the SupercrossBMX race frames, the ENVY BLK 2, is an evolutionary change by keeping the same mold and technique of the original ENVY BLK but utilizing a new carbon pre-preg material from Torray the new T1100-KS.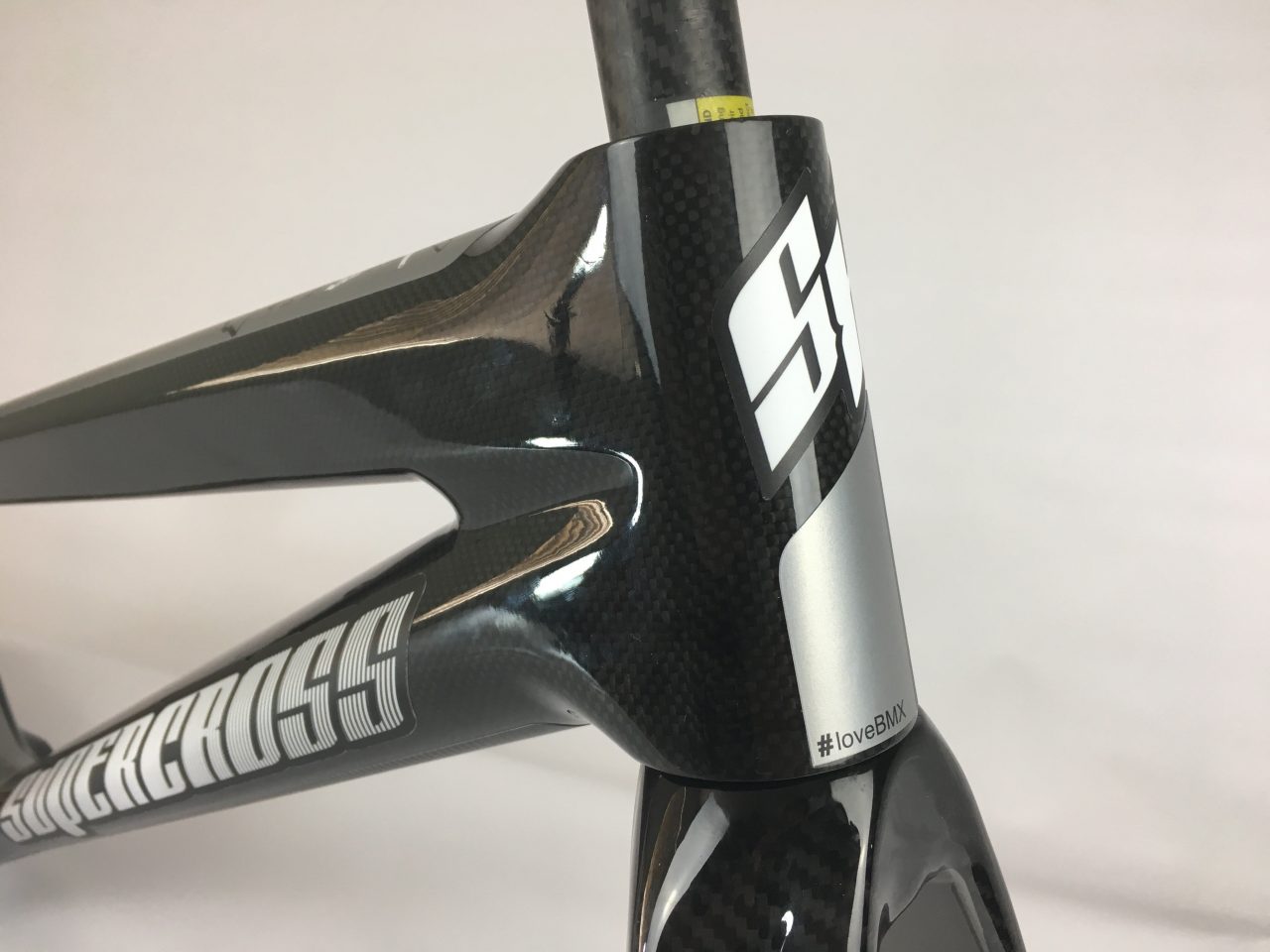 With the new Torray T1100-KS we are able to reduce the weight of the frame another 6% while increasing the frames strength and power transfer. This stuff is sick. The kind of material used for fighter jets, formula 1 cars, and you get to ride it. So what are you getting then? The lightest, Fastest, Strongest BMX racing frame on the planet, and the same comfortable , confident feel of your current ENVY BLK. Isn't that what you have always wanted anyways.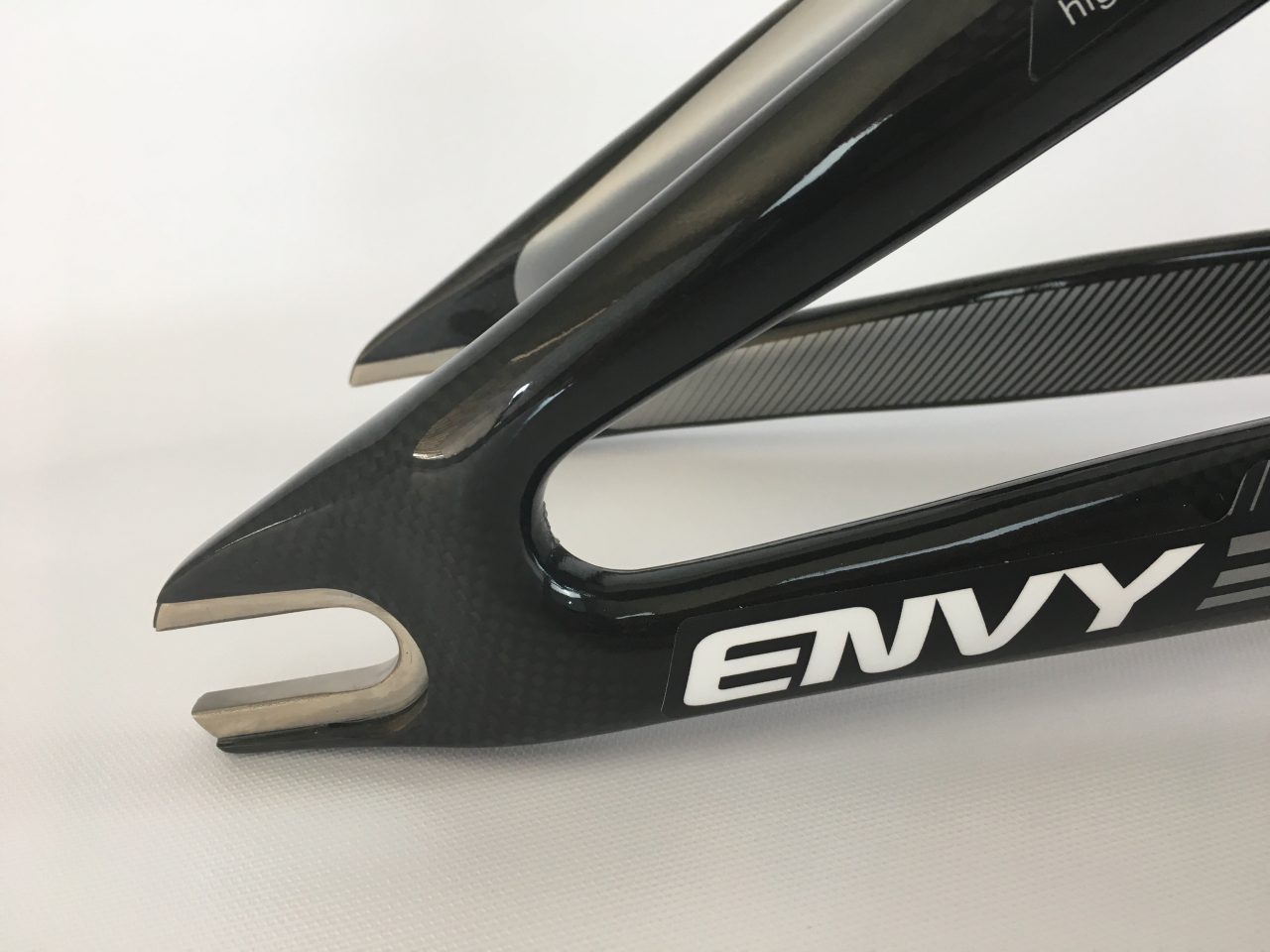 Some of you have been screaming as well for custom paint jobs. And while we would love to offer you custom paint jobs, it just isn't affordable to do customs with the ENVY BLK paint jobs , but with the new ENVY BLK 2, every frame is a bespoke custom. You select your frame size, ( and we have a lot of them, Junior, Expert, Expert XL, Expert XXL, Pro, Pro Plus, Pro XL, Pro XXL and new Pro XXXL ) select your color choice, Matte Carbon, Gloss Carbon, Matte White, Gloss White, Matte Hi Vis, Gloss Hi Vis, and then select your decal color from our wide range of colors, Gloss Silver, Cyan, Hi Vis Yellow, Matte Black, Gloss Black, Red, Fire Orange, and even a Digital Camo option. Then once your order is placed, we go ahead and start finishing up your new ENVY BLK 2, right here in Apple Valley, California. It uses a traditional threaded Euro BB Shell on all models as it has proven itself to be the most dependable BB interface. All dropouts are solid Torray Carbon fiber with Titanium inserts that are molded directly into the frame. The Junior thru Expert XXL use a 10mm ( 3/8″ ) rear axle size and the Pro size and larger use a 15mm rear dropout and is available with a 10mm axle adapter until you are ready to upgrade to the 15mm size. The headtubes use full molded Carbon Fiber bearing races that are a solid part of the headtube to provide the strongest headtube on the market. The Junior thru Expert XXL use a Campy Std. Size that lets you use either the 1″ or the 1 1/8″ steertube forks depending upon which bearing kit you use, and the Pro and Larger have the Tapered Integrated headtube to allow you to use the 1 1/8″ – 1.5″ steertube forks, and still accepts the traditional 1 1/8″ straight steertube.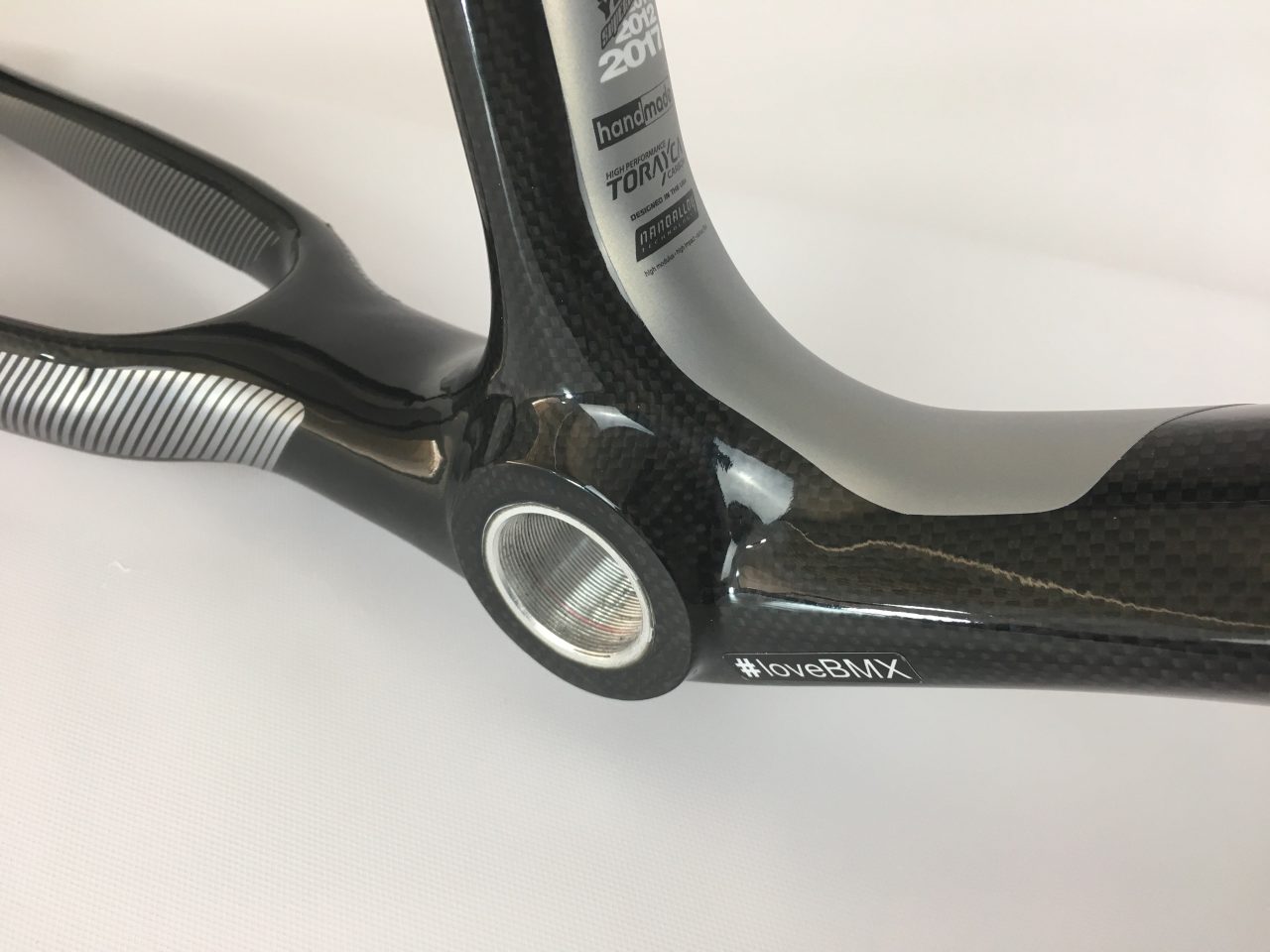 All Supercross BMX ENVY BLK 2 Frames, like our traditional ENVY BLK accept a traditional V Brake system. Light weight, Easily adjustable and no need for a special hubset."
For more information on the Envy BLK 2 visit SupercrossBMX.com