More Black Panther movie action figure teaser goodies are being released ever week at this point and we're loving it!!  The latest is this awesome 1/6th Scale Erik "Killmonger" figure from Hot Toys. Killmonger was one of the most talked about and controversial characters from the mega hit MCU film! Hot Toys are world renown for their attention to detail on their figures so you know we got super excited to see who they do the Black Panther figures. They DID NOT Disappoint!! The Killmonger figure looks AMAZING!!!
"The world's going to start over and I'm going to be on top." 
Press Release:
The latest blockbuster by Marvel Studios, Black Panther, has taken the world by storm! In this exciting new film, Erik Killmonger, a dissident member from Wakanda is a militant villain who vied with Black Panther for the throne.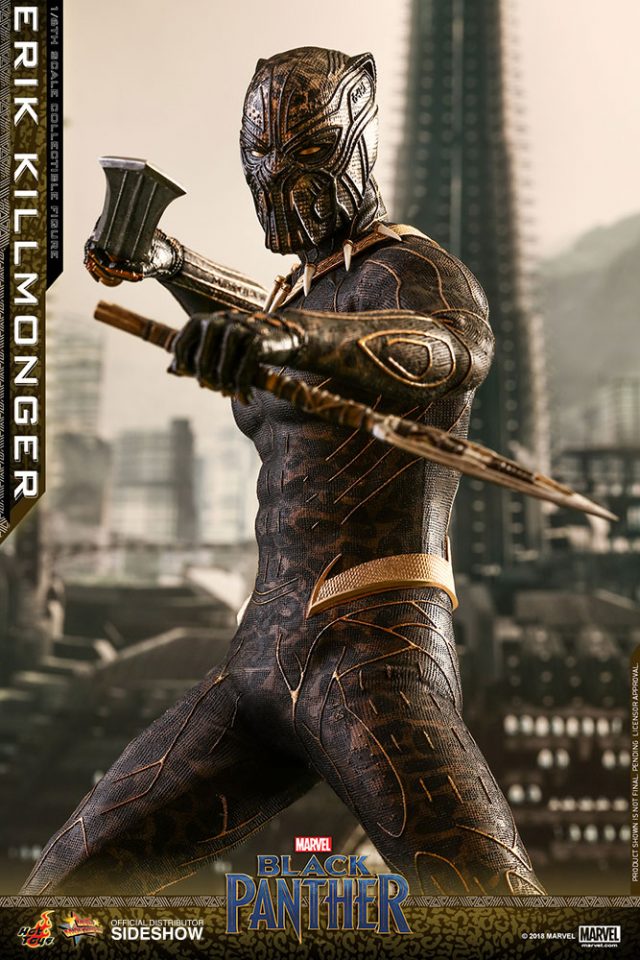 Following the launch of the Black Panther collectible figurine, Hot Toys is thrilled to present today the first cousin of King T'Challa, Erik Killmonger in sixth scale collectible figure.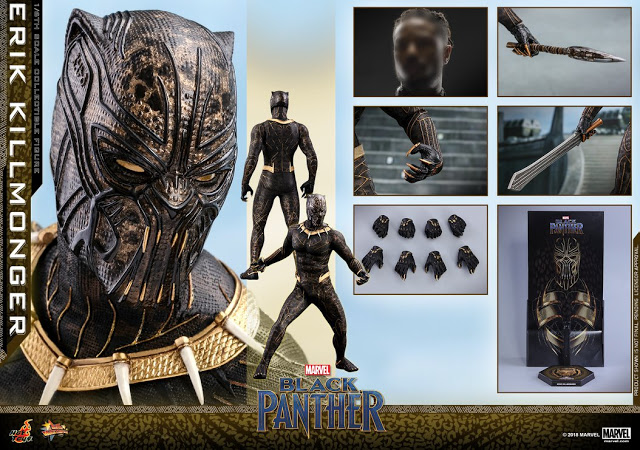 The screen–accurate collectible figure is specially crafted based on the appearance of Michael B. Jordan as Erik Killmonger in the film featuring two interchangeable heads which include a newly sculpted unmasked head sculpt with authentic likeness and all-new masked head with fangs and highly detailed textures, a newly developed muscular body, skillfully tailored Golden Jaguar suit with remarkable tailoring and golden accents, detail recreation of Erik Killmonger's weapons, and a specially designed movie-themed figure stand!
Now is the time to add the collectible figure of Black Panther's formidable adversary, Erik Killmonger to your expanding Marvel Cinematic Universe collection!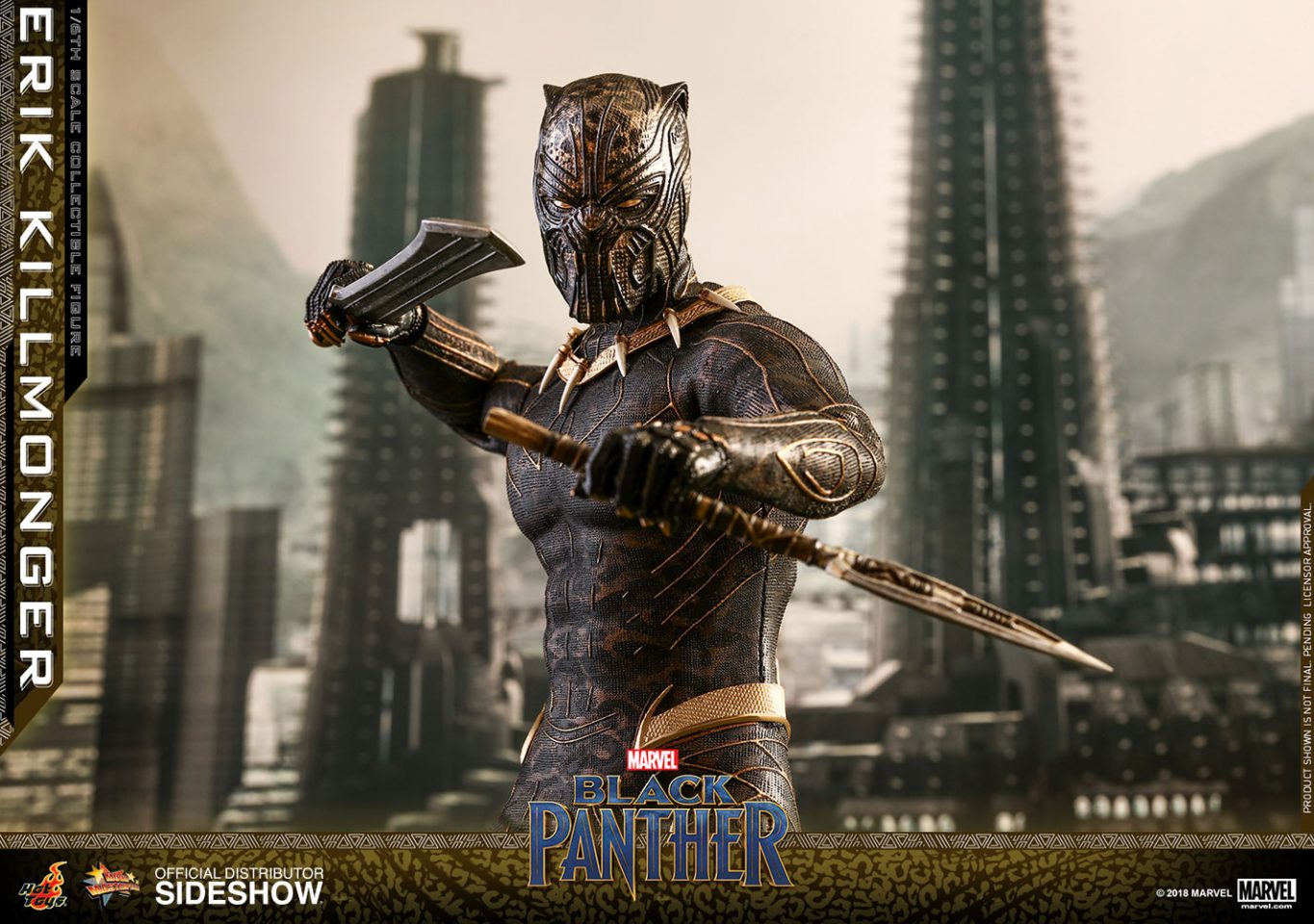 This action figure is set to drop somewhere between July-September 2019 but you can pre order it now on SideShowToy.com