The folks over at Fools Paradise recently made available the Three King Set! The set was created as a tribute to one of basketballs most iconic trios, Jordan, Pippen and Rodman! They were actually called "The Magic Trio" and they dominated the game when they played together for the Chicago Bulls from 1996-1998.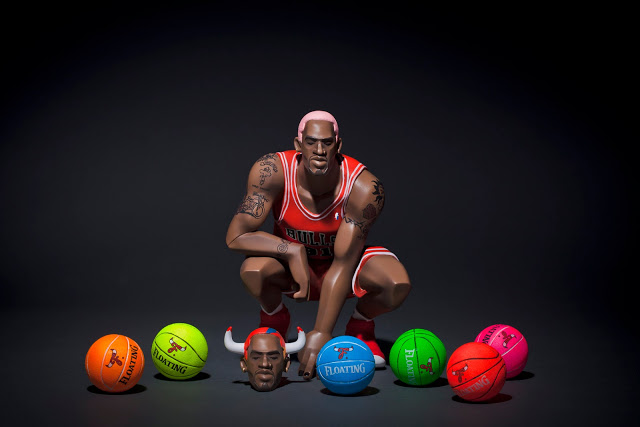 The set includes Two Three (Jordan) holding his jersey up to his face, Nine One (Rodman) crouched down and Three Three (Pippen) standing in that mid game, hands resting on knees stance.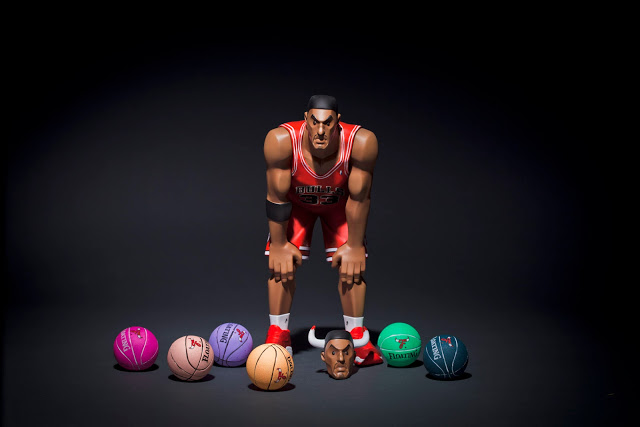 The 1:6 scale toy figures are made out of Soft Vinyl, PVC. The set includes Two Heads of each figure which are interchangeable and movable. 16 Basketball are included per set.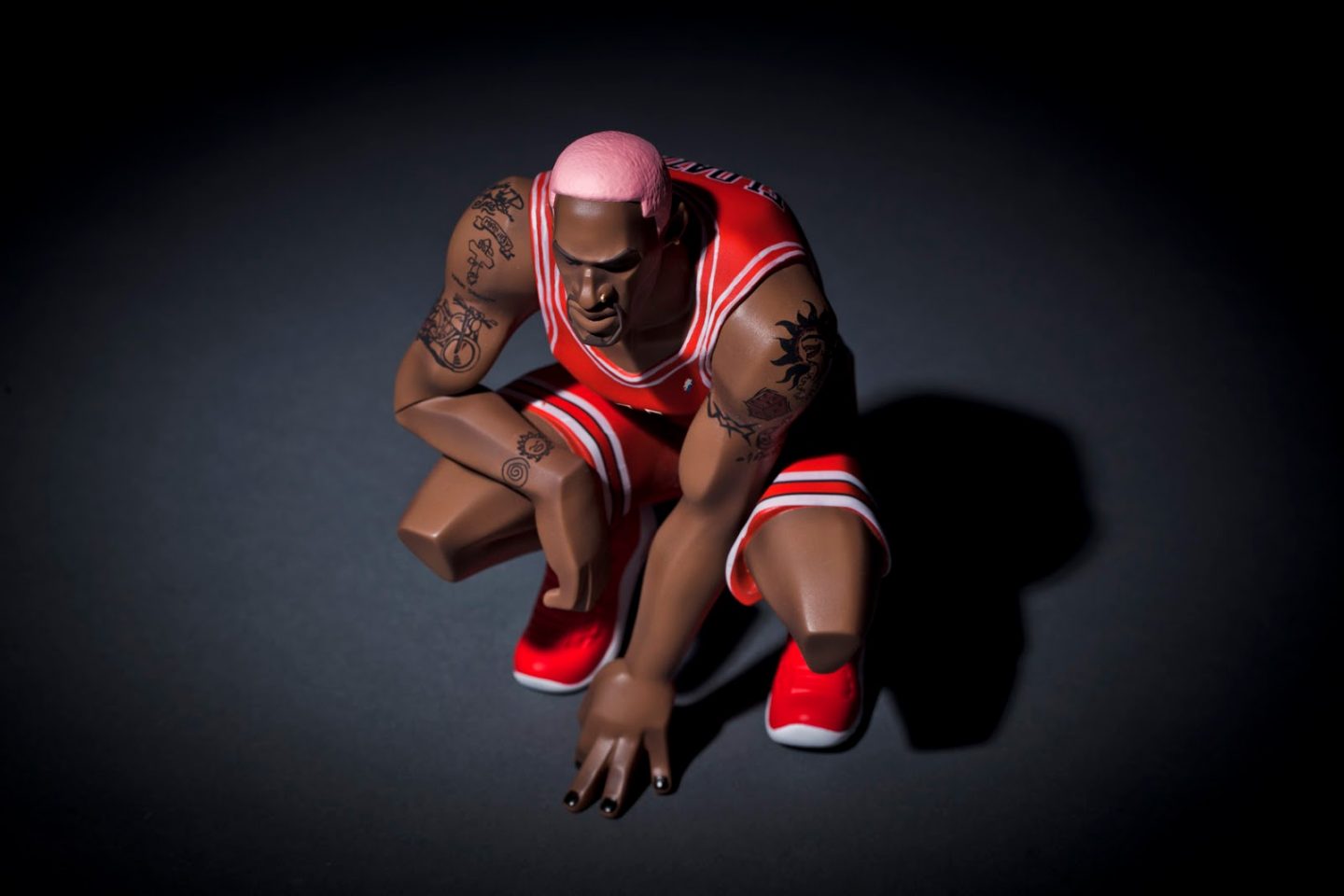 You can get them as a complete set or you can grab Nine One and Two Three individually or as a pair. Either way it's gonna run you a lotta coin to add these to your collection. You can visit the Fools Paradise Website to see the prices