We just stumbled across this sick frame by Curtis Bikes while browsing Google. The UK based brand constructed a beautiful race frame that's made from some high quality material. We're loving the welds and decals on the frame.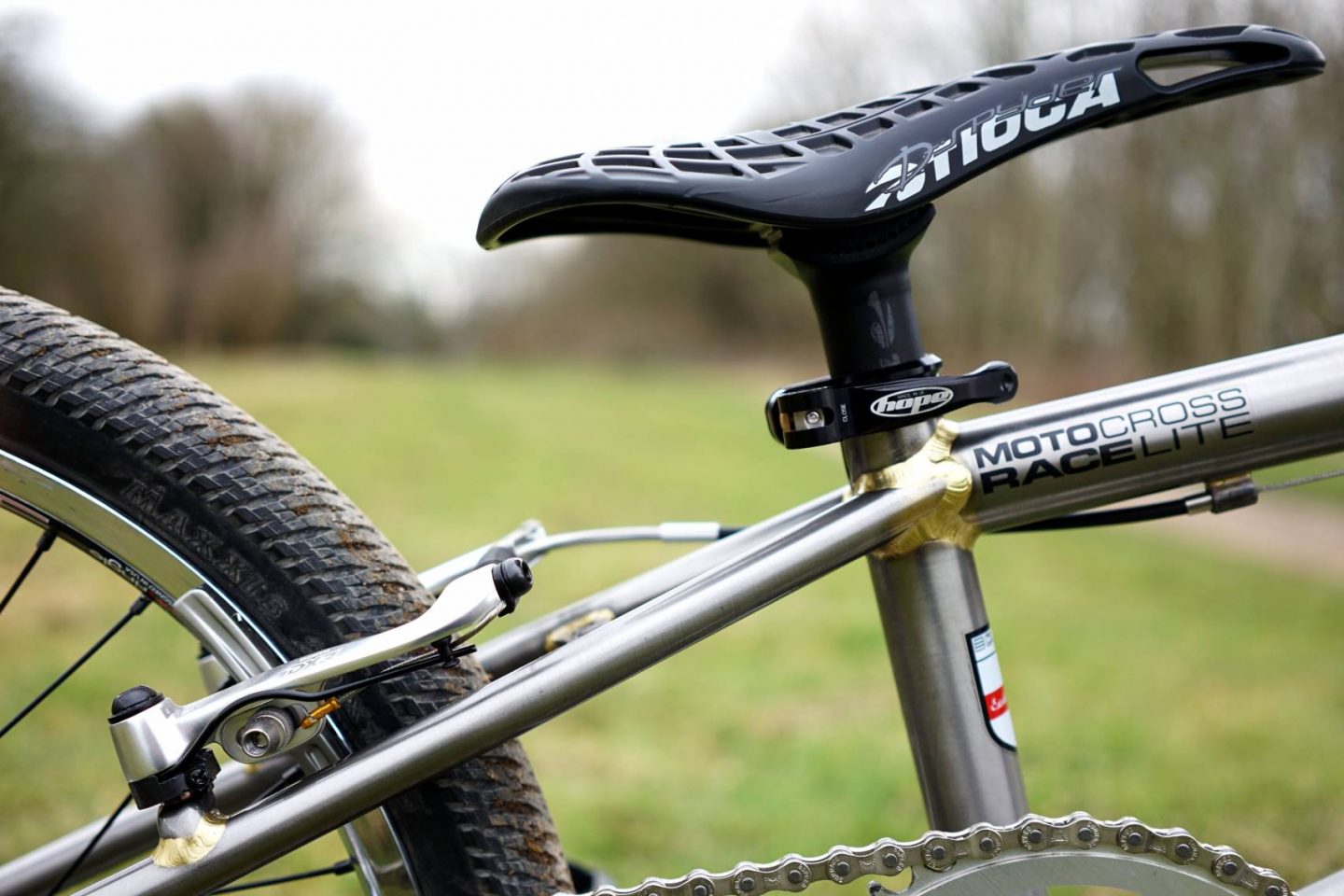 About the MOTOX RACELITE 20:
A few years ago I noticed virtually every frame was made from alloy, and steel frames were a dying breed. At the time I was racing my 12 year old Curtis frame and fork, which were made from T45 steel tubing. T45 is straight gauge tubing, so it wasn't as light as the alloy frames. I decided to set about building a modern, sleek, low and light bmx race frame, and this frame is the result…" ~Gary Woodhouse
"First we slammed the chainstays to 14.9" for a great snap out of the gate, and a bike that manuals with ease – this is classic Curtis geometry taken to the extreme."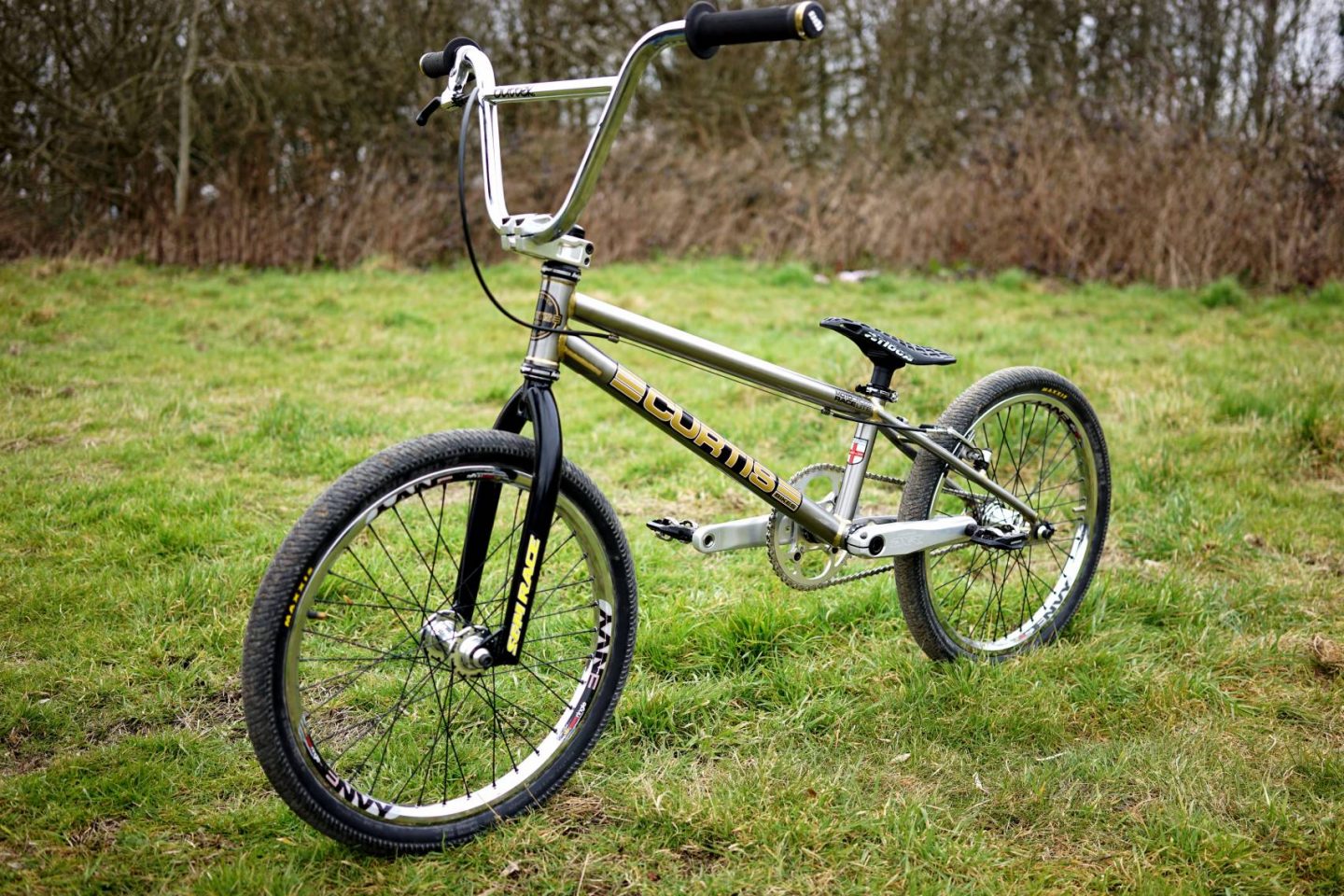 "The goal with this frame was to make it lighter than all the alloy frames, so we dropped the frame to a crazy 8", with no seat tube sticking up at all. We cut away all unwanted metal around the bottom bracket shell and headtube, and we shaved the drop outs down to the nth degree. Finally, our confidence in Reynolds 853 means we could use ridiculously thin tubing and a super light headtube. The end result is a steel frame that weighs an insane 3.8lbs. Your average quality alloy BMX race frame weighs 3.11lbs……..Job done ."
TUBING USED
Front triangle: Reynolds 853
Chain and seat stays: Columbus
The frame is available in 21″, 21.5″ and 21.75″. There's also a cruiser size available
COLORS:
Grey, Brown, Blue, Green, Red, Purple, Yellow, Polished, Clear Coat and custom colors
Frame Weight: 3.8lbs/1.7kg.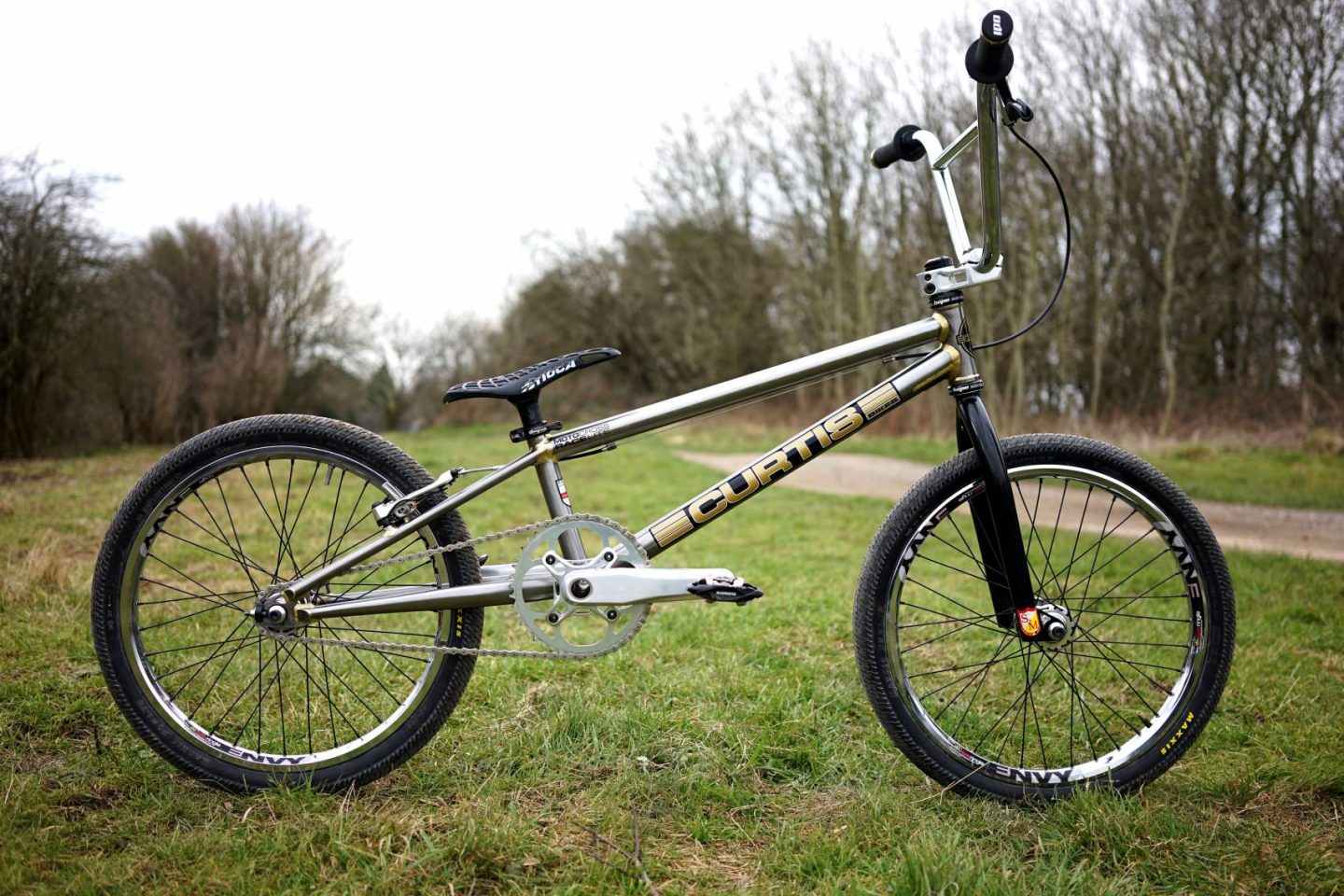 Find out more about the MotoX RaceLite 20 on CurtisBikes.co.uk