Legendary emcee and member of the Ultramagnetic Mc's, Kool Keith has his own figure coming out via Concrete Jungle called "Blue Flowers". The resin collaborative piece is inspired by Kool Keith's space traveling alter ego Dr. Octagon.
About Dr Octagon:
"Dr. Octagonecologyst was the debut solo studio album by Kool Keith, who released the album under the alias Dr. Octagon. A shorter version of the album, titled Dr. Octagon, was released on May 7, 1996, on Bulk Recordings in the United States and Mo' Wax in the United Kingdom. The full album appeared under the title Dr. Octagonecologyst on DreamWorks Records in 1997. The set was produced by Dan "The Automator" Nakamura and featured the work of turntablist DJ Qbert. KutMasta Kurt provided additional production work. The artwork for Dr. Octagonecologyst was drawn by Brian "Pushead" Schroeder."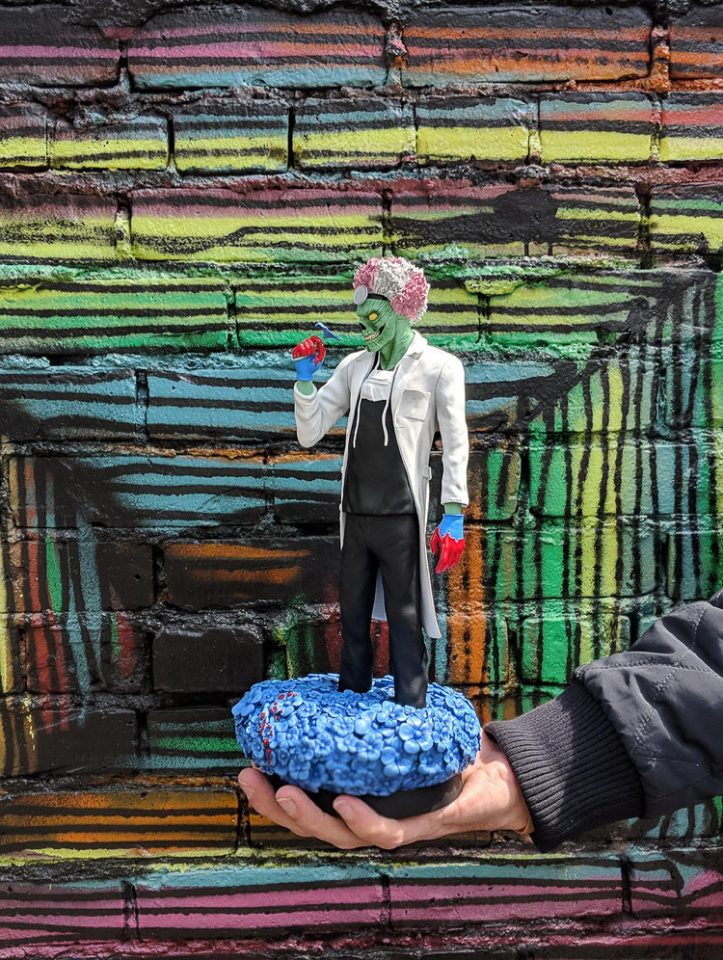 Dr. Octagonecologyst introduces the character of Dr. Octagon, a homicidal, extraterrestrial, time-traveling gynecologist and surgeon. The album's distinctive sound crosses genres such as psychedelic music, trip hop, old school hip hop, horrorcore, and electronic music. Thornton's lyrics are often abstract, absurd, and avant-garde, using surrealism, non-sequiturs, hallucinatory psychedelia, and horror and science-fiction imagery, as well as sexual humor, absurdist/surrealistic humor, and juvenile humor. The unique sound and lyrics of Dr. Octagonecologyst helped revitalize alternative and underground hip hop, gaining more attention than any contemporary independent hip hop album "in quite a while". ~Wiki
The figure stands at 13 inches tall, each one will be signed and numbered but it will only be limited to 100 pieces. You can pre-order "Blue Flowers" now on ConcreteJungleStudio.com.