The folks at SE Bikes are constantly releasing some sick completes and one of their latest is the DJ Ripper HD 26″!! This bad boy is an upgrade of the DJ Ripper and it comes in a nice black/blue colorway and hydraulic disc brakes.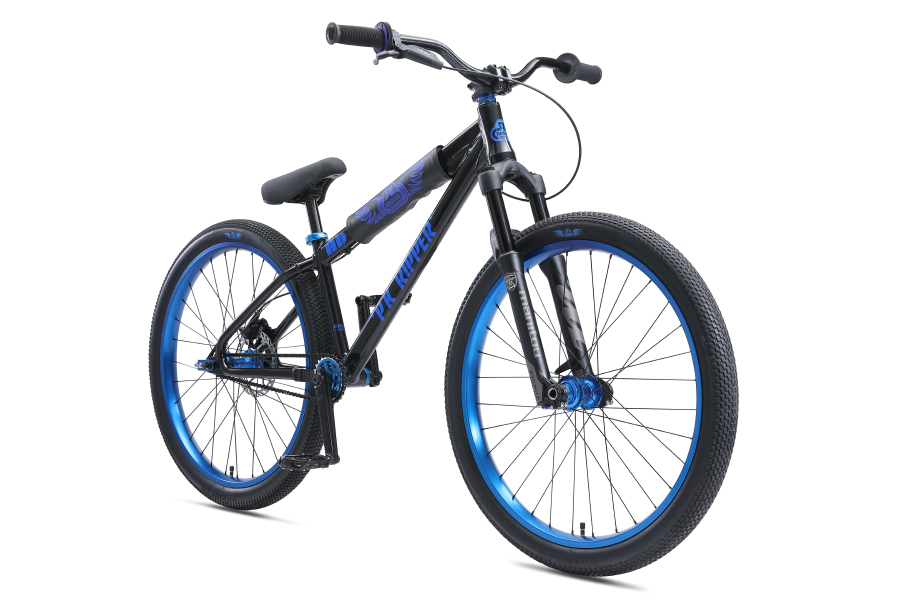 "An upgraded version of the 26" DJ Ripper? You bet! The DJ Ripper HD uses the same legendary PK Ripper frame design as the standard DJ Ripper, but has upgrades galore. The bike comes equipped with Manitou Circus Expert air compression forks that feature a 20mm through axle and an externally adjustable compression to lockout and rebound. The upgraded SRAM Level hydraulic disc brakes feature a 2-piston caliper and expandable bladder. The all-new DJ Ripper HD is definitely the baddest dirt jumper around." ~SEBIKES
Mr Spicy Gear himself was spotted doing his Lazyboy trick on one when he was riding out with Todd Lyons in Cali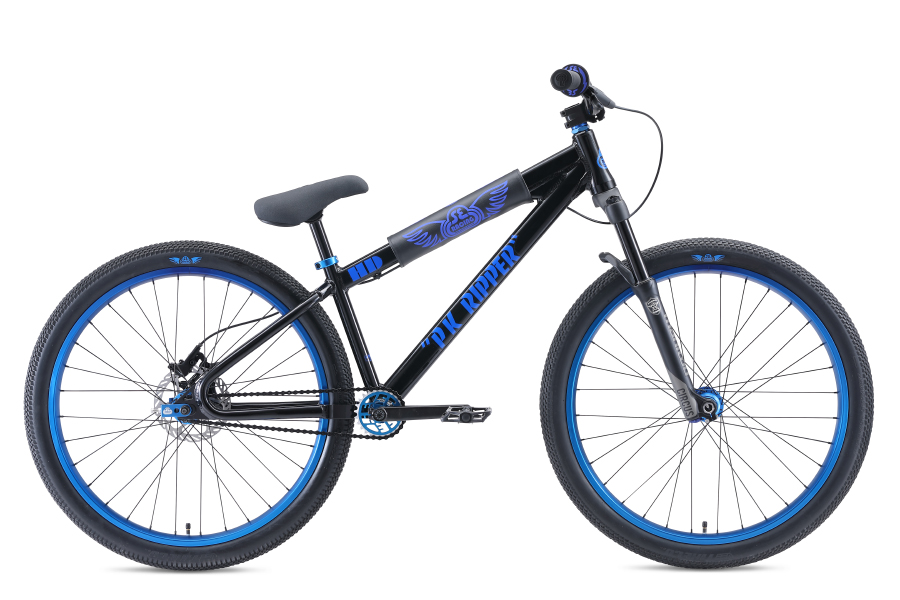 Huge shout out to Todd Lyons and the whole Se Bikes crew for all they do for BMX and Bike Life!!