Now this is big news, Jordan Brand is now making BMX bikes with they're new brand Jordan Biking Co!! Frank Cooker of Jordan Brand first released the news via his Instagram followed by a post by BMX Pro Nigel Sylvester.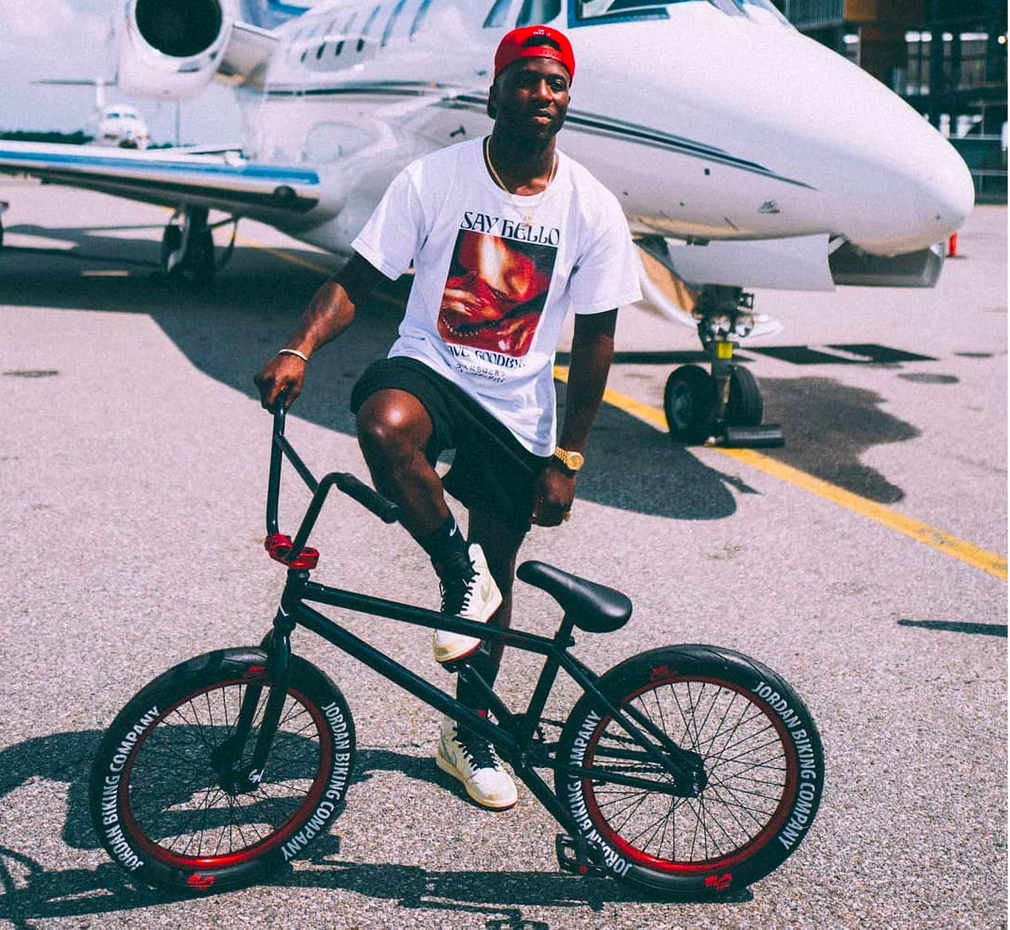 "@nigelsylvester I guess we left out a minor detail, that the shoe wasn't the only monumental part of the drop…. #jordanbikingco Est. 2017."
The Nigel Sylvester x Air Jordan 1 collaboration which released this past September also saw the release of the Jordan Biking BMX complete. The release of the collabo sneakers and BMX bike was a crazy coast to coast event as you can see in the video above. They did it big with with Nigel and his crew riding around in a small convoy of colorful Mercedes-Benz G-Class AMG's with the "Go" logo on them in NY and L.A. They also took a private jet to go from coast to coast!!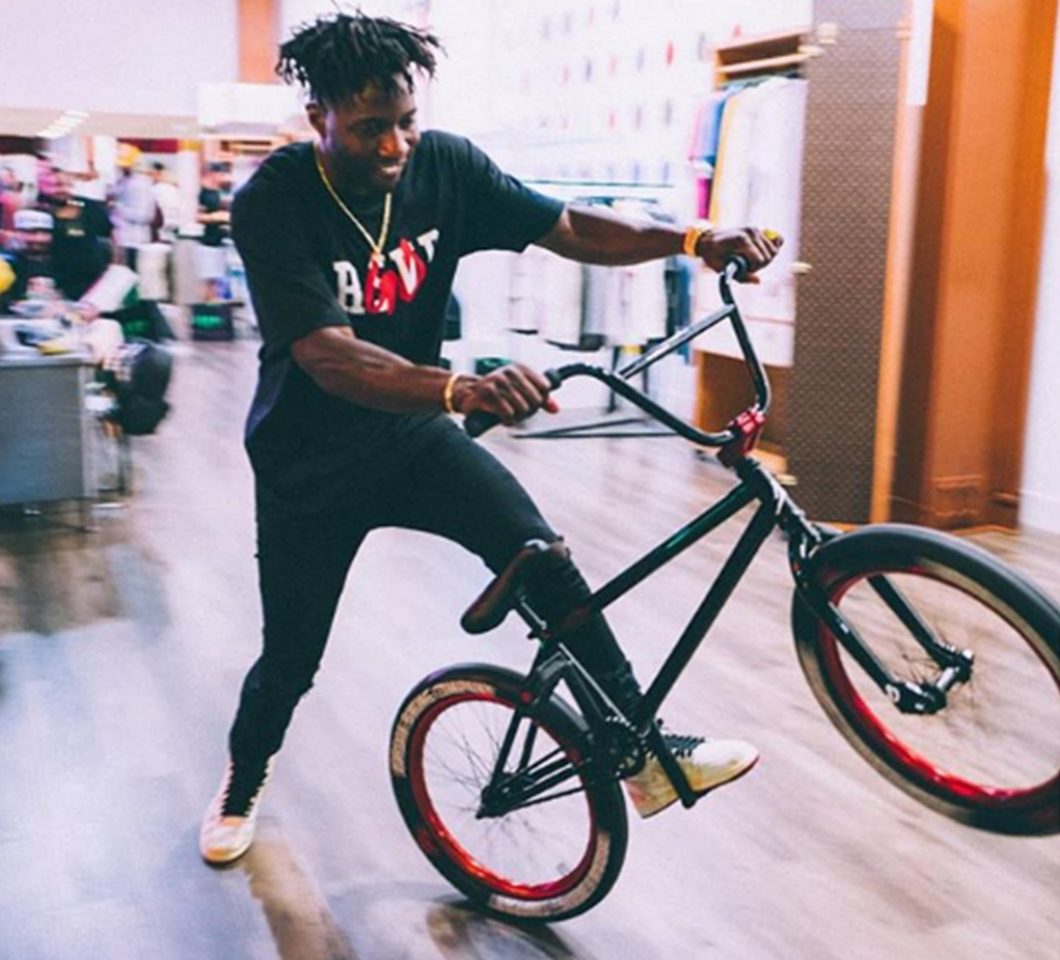 Not much else is known about the bike except what we see in the photos. It's a BMX street complete done up in a all black/red colorway. Nike Air and massive Jordan Biking Co. branding is on the tires in white. The iconic Jumpman logo is perfectly placed on the head tube in a white colorway and the rims and stem come in red. The bike is brake-less and it comes with no brake mounts giving it a clean look. We're pretty sure Nigel played a major part in the design of the bike so the geometry should be on point for street shredding. But that's about all we know.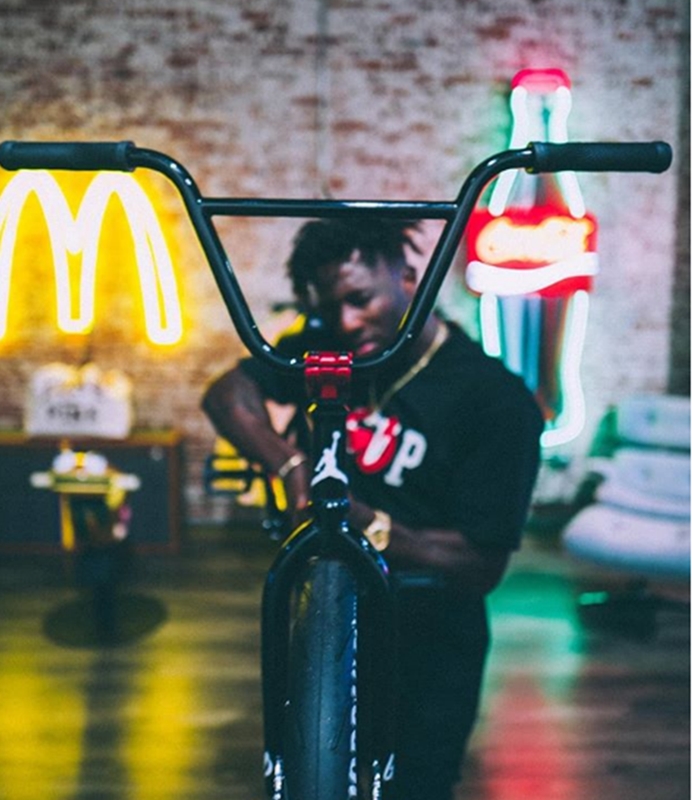 Official release details have not been confirmed about the Jordan Biking Co. BMX compete. Hopefully it will soon become available to the public!!
We have to give a huge shout out Nigel on all his major moves and for taking BMX to places it's never been.