Julian Molina from Andes, Colombia is hoping to one day achieve his goal of becoming a professional BMX rider – despite only having one leg.
At 7 years old Julian almost lost his life while skating in his neighborhood. He was hit by a bus which left him with a crushed foot.
Unfortunately there were complications with his injury and it developed gangrene which prompting doctors to amputate the leg after weeks in hospital.
Now, the 18-year-old spends his days riding his BMX bike and perfecting tricks. He gets busy riding street and he's a sick trail rider. he can pull one handers, x-ups, back flips, whips, 360's and he's real close to pulling tail whips, all with one leg! He's really come a long way since losing his leg when he was just seven. His story is so inspirational.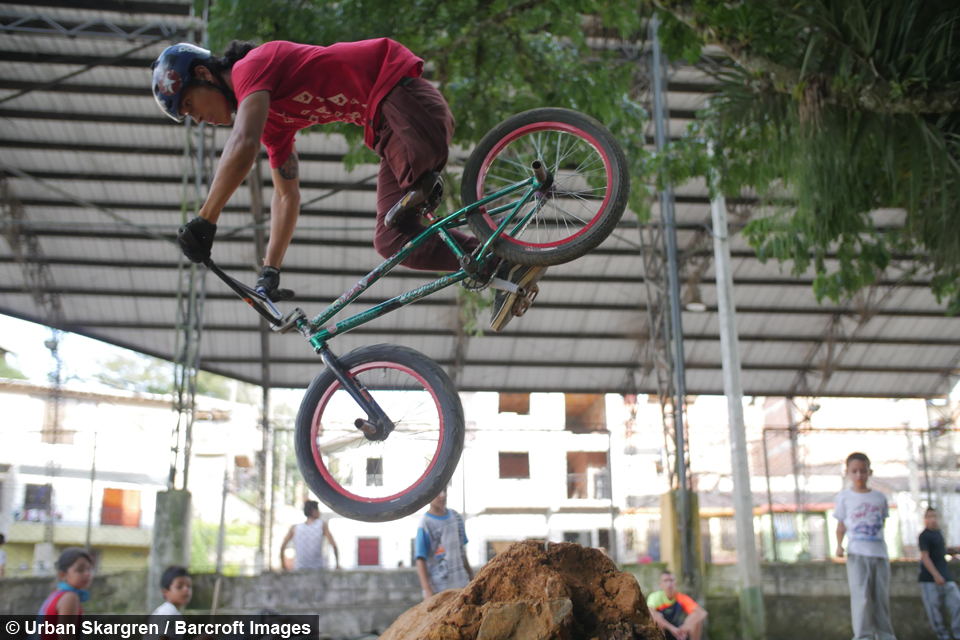 Read the full story on Barcroft.tv