Today's bike of the day is Keira Amaris's TNT C-Four Expert XL, AKA "Bandit 2.0". We're loving the black and gold colorway used on this build. Keira's dad Michael did an awesome job putting this bike together.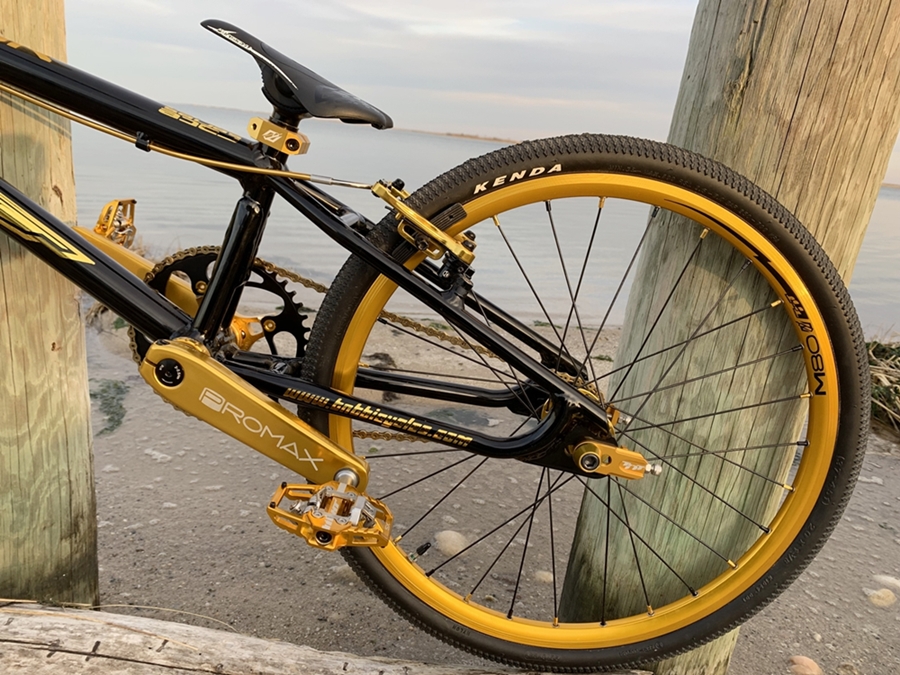 Here's what Mike had to say: This build came about Due to Keira outgrowing her bike and also because she really rode her ass off this year. She has always had a white class bike since joining TNT Bicycles (Starting our 4th year). Keira & I wanted to build something that not only looks like no other TNT bike but really make it look like no one else's I've seen traveling.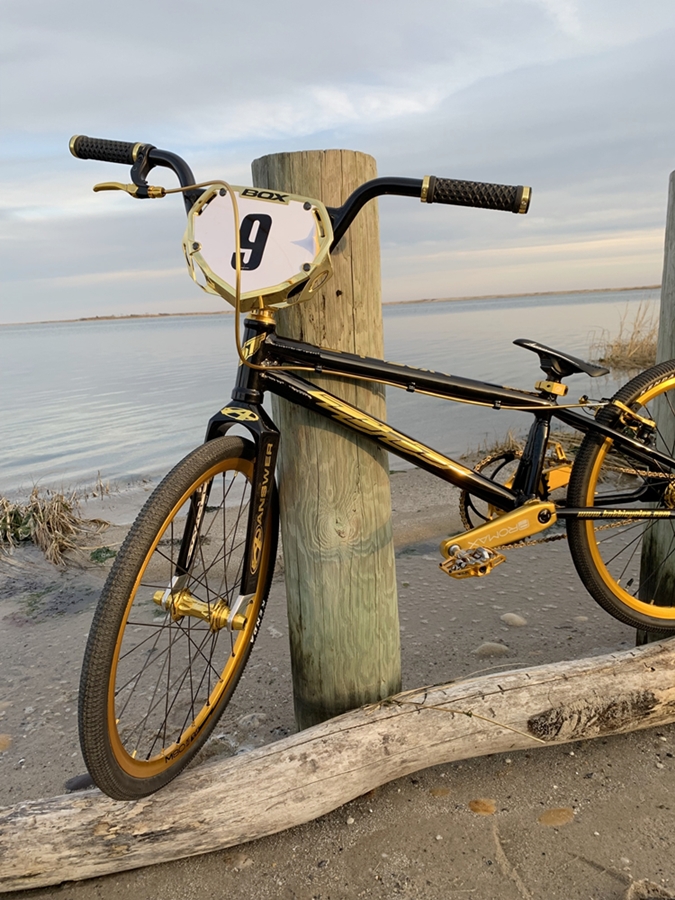 We thought about colors and matching and being different all while using the colors and components of TNT and our sponsors, most importantly. We looked at different colors and saw the gold TNT hoops & components and just stopped me scrolling and said "That's It!".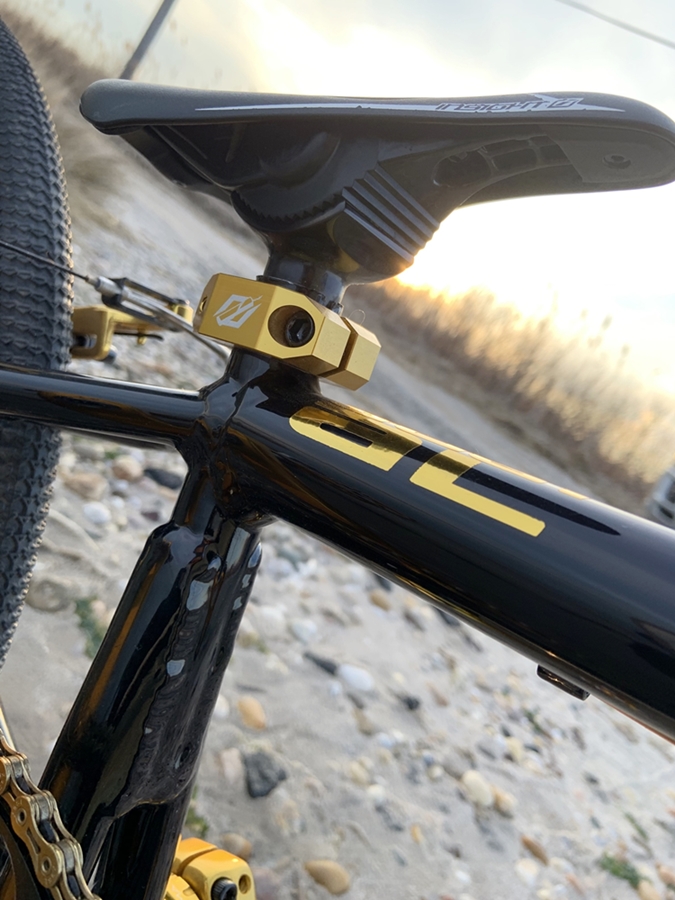 I told her i thought a black frame would look nice with gold and would she want to get away from her favorite white and she didn't even take a second to say, "Im good with black". We had fun with this build and def had some worry about gold matching because its very hard between companies, which is why i feel you do not see many bikes built with this much gold like this one has.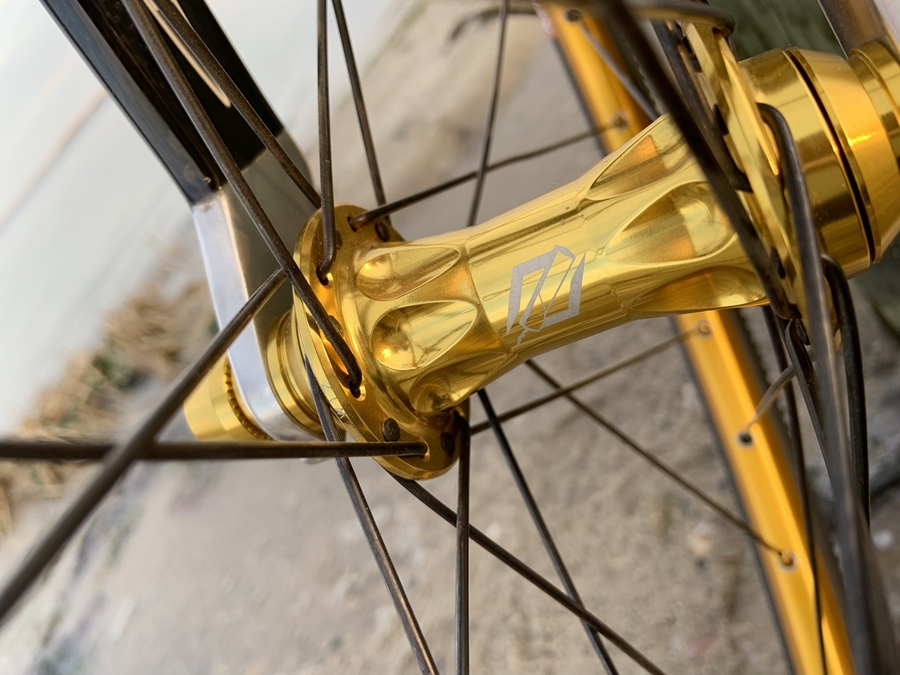 There are a few parts that don't match but are very close but we fell this thing came out sick, we supported every sponsor and when taken to Grippen for new years eve, people were defiantly staring and stopping too look and talk about it, which felt nice.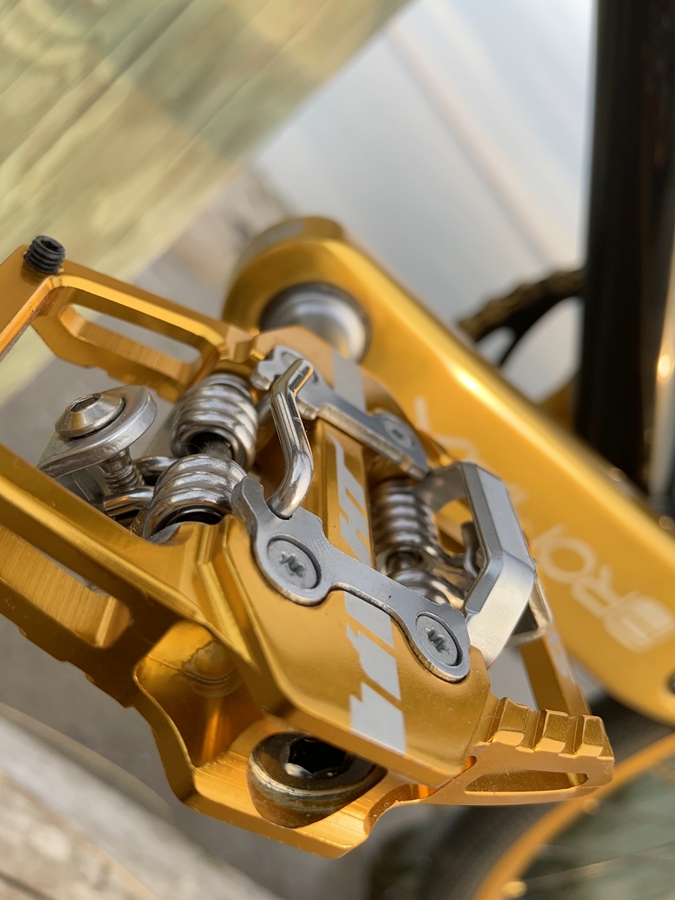 I am secretly building something for Moosie's comeback this year which in progress and Keira asked me "do you think his bike is going to look better than mine?" We as good parents should never show favoritism in front of their kids so i said "they will both be beautiful" but i really wanted to say "hell no, Your bike is hard to beat" lol.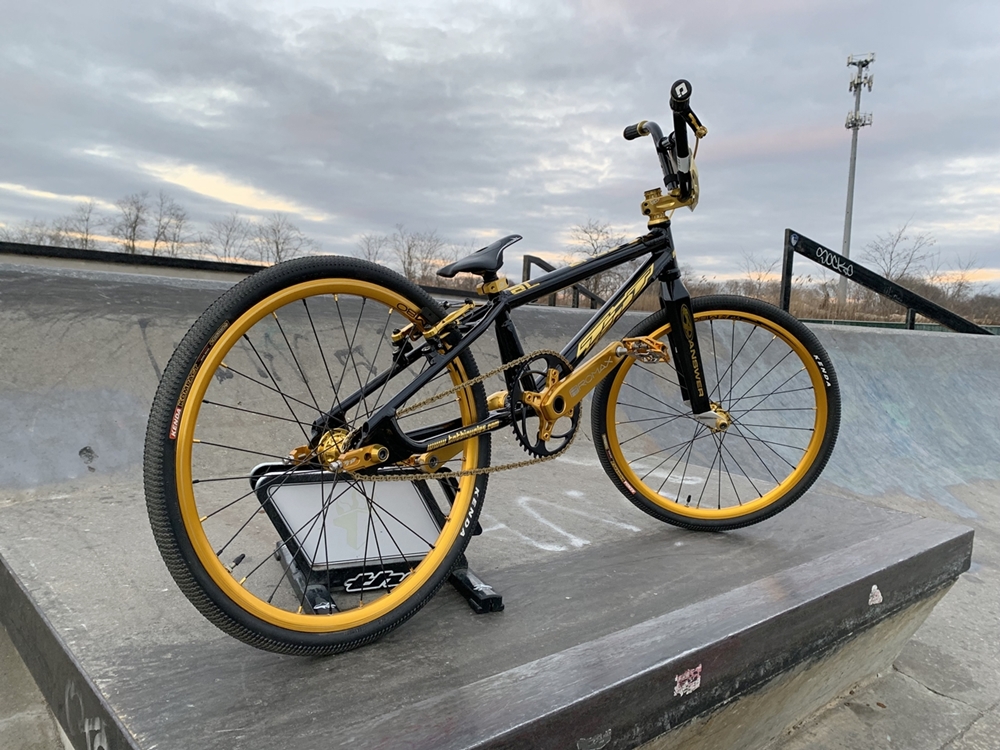 This bike was not even thought about getting a name until John Roffi called it Bandit from Smokey and the Bandit and it stuck. This build was dedicated to Frank Klimecki, who is the only guy to have a black and gold TNT years ago and is one of the brand's hugest supporters He fell ill a couple of years ago and stopped riding. He had the O.G. TNT bandit so Keira's bike is the Bandit 2.0.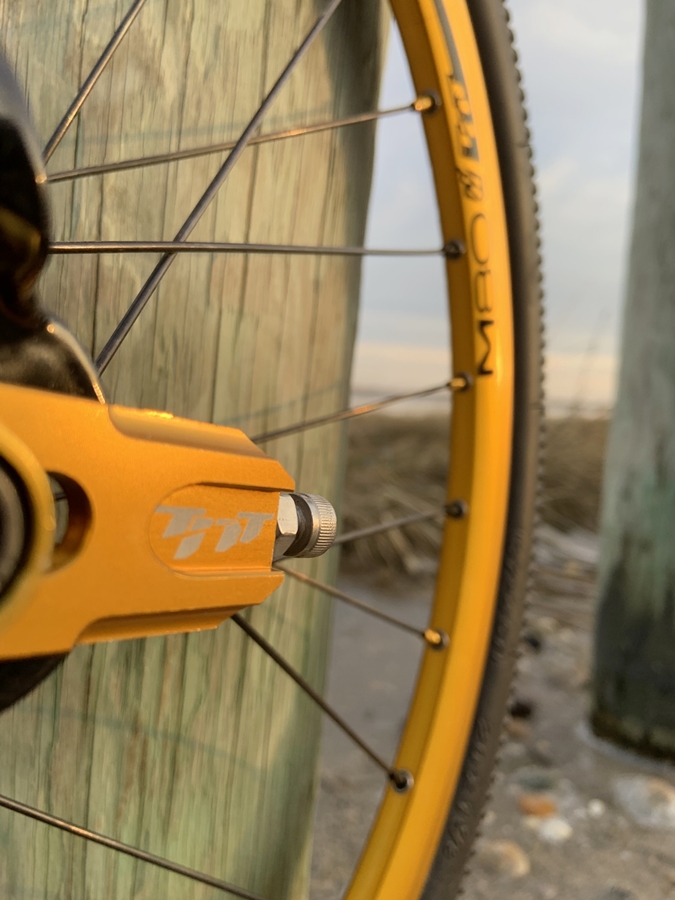 Its all about trying to have fun and supporting the good people of BMX and making people happy Al and thanks again.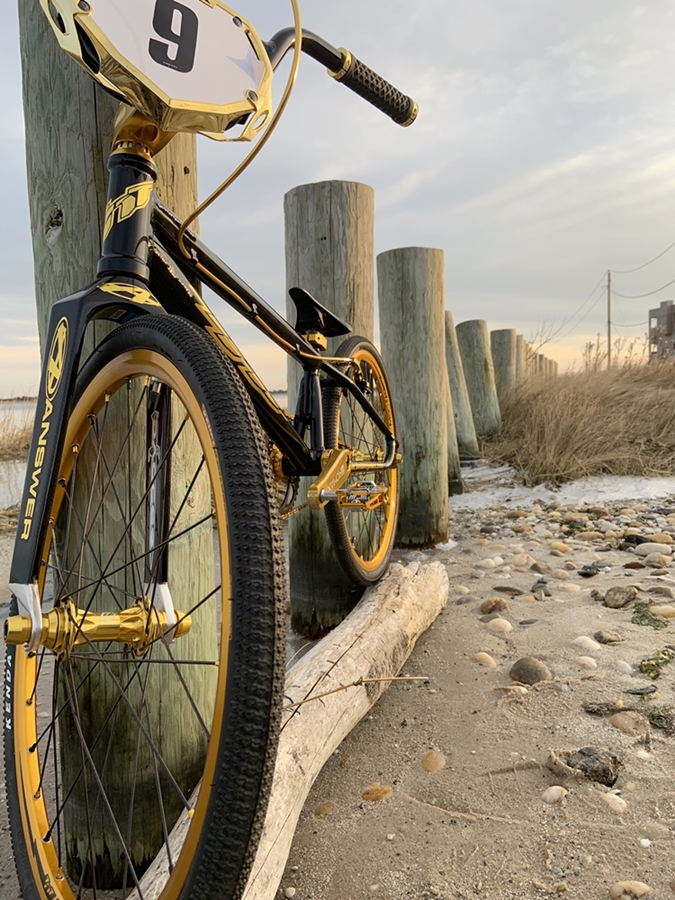 Parts List:
TNT C-Four Expert XL Frame
TNT Rapid Fire Instant Engagement Hubs 28 Hole
TNT M80 @0 x 1 3/8th Hoops
TNT 1 1/8th Thread-less Stem
TNT Double Bolt Seat Clamp
TNT Chain Tensioners
Promax HF-2 Piece Cranks 170mm
Promax IG45 Integrated Headset
Promax EX-1 Bottom Bracket
Promax P1 Full Brake Kit
Kenda Kompact Tires and Tubes 1 3/8th
ODI Vans Waffle Grips
Box Concentric Brake Cable
KMC X9SL Chain
Box Mini Plate
Box Head Tube Spacers
Elevn 6.5' Alloy Bars
Insight-Mini Pivotal Seat
Tanget- Pivotal Seat Post
HT-T1-SX Pedals
Answer- Dagger Pro Carbon Forks
Rennen 43 Tooth Chainring
Sinz- Chainring Bolts
Frame stickers-Eric Hersey