If you haven't already heard the legendary BMX brand TNT Bicycles is back and better than ever. For the last few months the brand has been posting photos of their new aluminum C-Four race frame, Revolver and Derringer hubs and it's got the industry buzzing!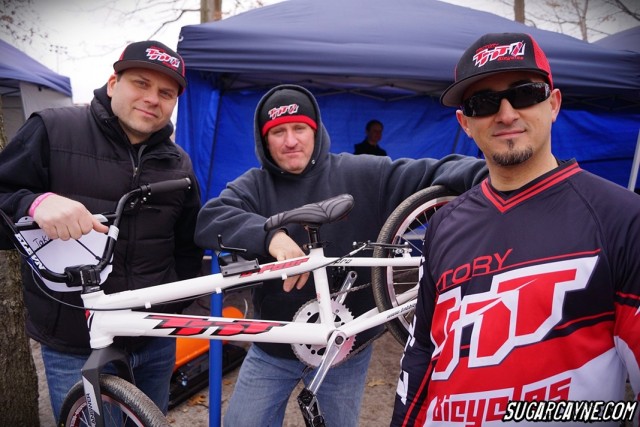 At the 21st Annual Jack Frost Race at Egg Harbor BMX in Jew Jersey, the TNT Bicycles team was in full effect with a big tent and the bikes on display. They even had those jet heaters to take away the chill from the cold day 🙂 Our friend and super fast rider Chris Diaz is back on the TNT team and he was at the event so you know I had to get him to do a bike check of his C-Four. He even did some co-hosting for SugarCayne and introduced us to team member Mike Noland, TNT Team Manager Chris Gough and the man behind it all TNT Bicycles Owner Mark Zalewski.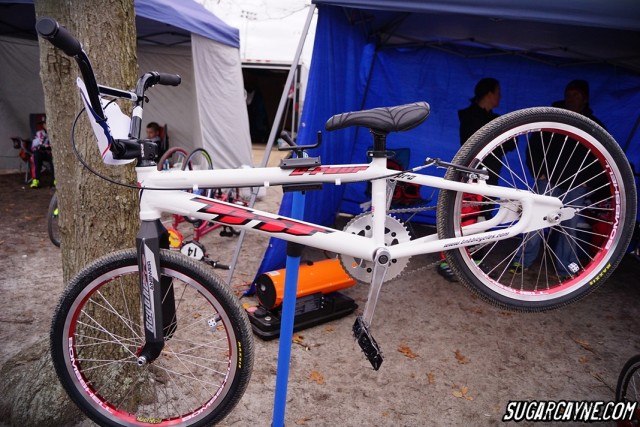 Check out the video above to get the inside scoop on what TNT is bringing to the BMX table!!