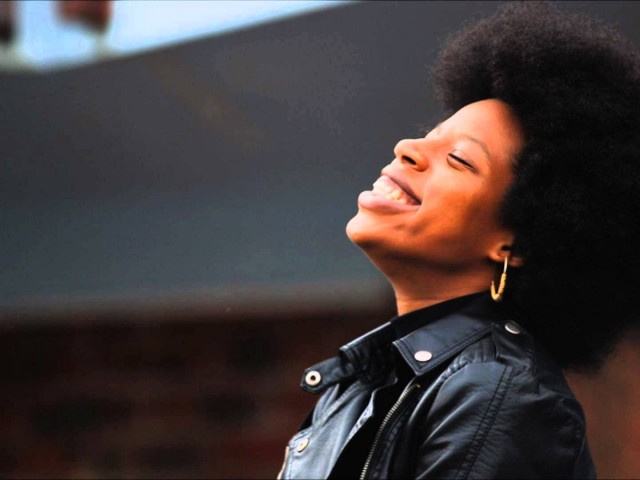 One of our favorite singers/emecees/producers Georgia Ann Muldrow (GAM) dropped some new ear candy with her latest single called "Ankles". I'm loving the vibes on this neck cracking, smooth Chris Keys produced beat and you already GAM feels right at home on tracks like these. It's been a minute since I've heard her spit some bars over a track and it was good hear her flexing those emcee skillz. "Ankles" is featured on Georgia Anne Muldrow "A Thoughtiverse Unmarred" album, available on iTiunes.
About "A Thoughtiverse Unmarred":
Past is prologue. The sins of the father are visited on sons and daughters. The madness of the world only abates when you stop the cycle—when you seek something beyond the mono-cultural and the corporeal.

Georgia Anne Muldrow is a seeker and truth-teller. The words on her first rap album—produced entirely by Chris Keys—balance a beautiful delivery with brutal honesty. These are the honest confessions of a mother who refuses to turn a blind eye to immediate and ancestral misdeeds. Her rhymes are conscious, but more importantly, they speak to our deeper conscience.

The prophetic soul artist offers a singular voice, yet belongs to a storied lineage. Listening to this record, you can hear the echoes of past oracles: Billie Holiday, Alice Coltrane, Erykah Badu, and Lauryn Hill. But the wisdom and narrative reflect Muldrow's most personal revelations.